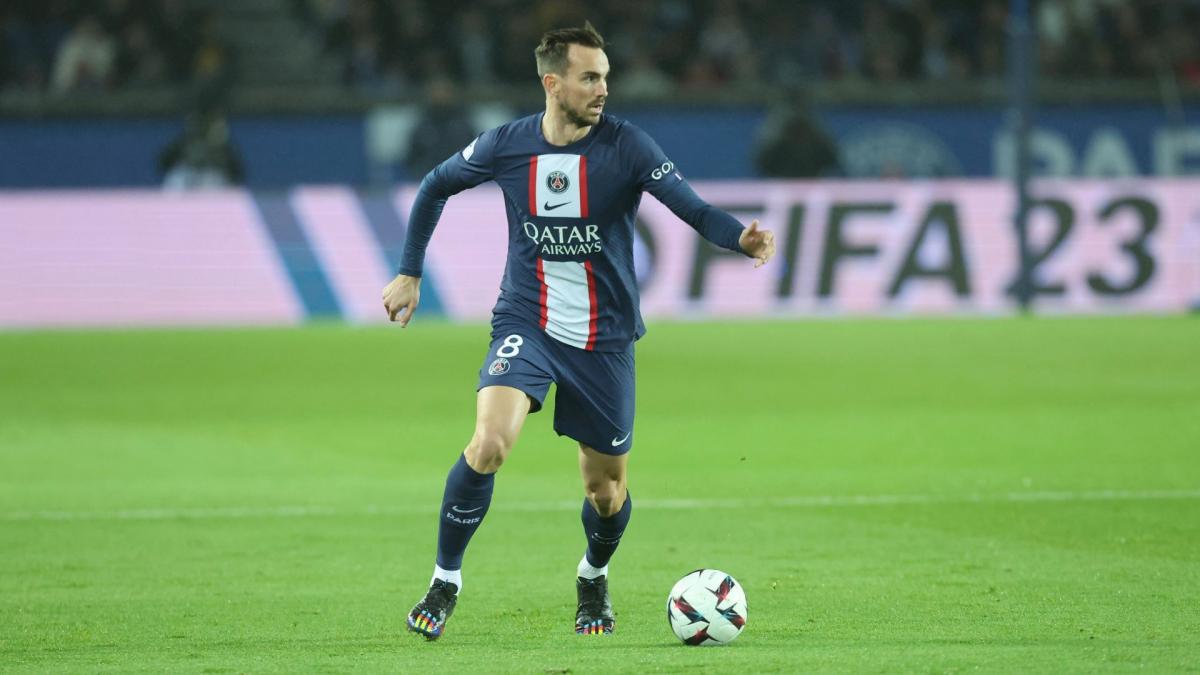 What's next after this ad
Things are starting to go wrong for Fabian Ruiz. Recruited by Paris Saint-Germain from Napoli last summer in exchange for a check for €23 million, the 26-year-old midfielder has never wowed the red and blue supporters since his arrival in the French capital. Aligned alongside Vitinha in the 3-4-3 set up by Christophe Galtier against Angers SCO (2-0, 18th day of Ligue 1), the Spanish international (15 caps) still showed a very pale face in the Ile-de-France midfield.
Fabian Ruiz, who had not yet been the worst summer recruit during the first part of the season, had nevertheless offered some quality services in recent weeks. But since the resumption of the championship, after the 2022 World Cup in which he did not take part with La Roja, it has been nothing, or almost, for the former Real Betis. Facing the Angevins, the athletic Spanish midfielder (1.89m) did not deliver a performance as poor as in Lens (1-3, January 1), but he seemed out of inspiration, lacking in benchmarks and above all, perhaps, confidence on the lawn of the Parc des Princes.
To read
Mercato: the strong message of Christophe Galtier to the young talents of PSG
Fabian Ruiz, too poor in the middle
Ball at the foot, we felt Fabian Ruiz was much too soft to have a positive influence on the game of the capital club. He was also guilty of losing balls, and misjudged transmissions to his partners. The former Napoli was mostly content to play backwards (97% of successful passes), not really taking any risks in the middle, just as we have never seen him wear leather forward, or even propose solutions to its partners through offensive races. Apart from his service for Lionel Messi, which could have been decisive if Paul Bernardoni had not shone in the Angevin goal (32nd), Ruiz clearly did not weigh in the game (0 shots).
What's next after this ad
That shouldn't help him boost his rating with PSG supporters, who were en masse hoping to see youngster Warren Zaire-Emery start on Wednesday. The young player trained in Paris was finally content to replace the Spaniard at the end of the game, to a vibrant acclamation from the Park (79th). "We knew it was going to be difficult, but if they are last in the standings. We knew they had a good team, that they knew how to play football and that we weren't going to create many chances because they close the game well., said Fabian Ruiz at the microphone of Canal +. The number 8 of Paris Saint-Germain, if he does not want to become persona non grata in Paris, will therefore have to raise his head and climb the slope.
Pub. the
update the