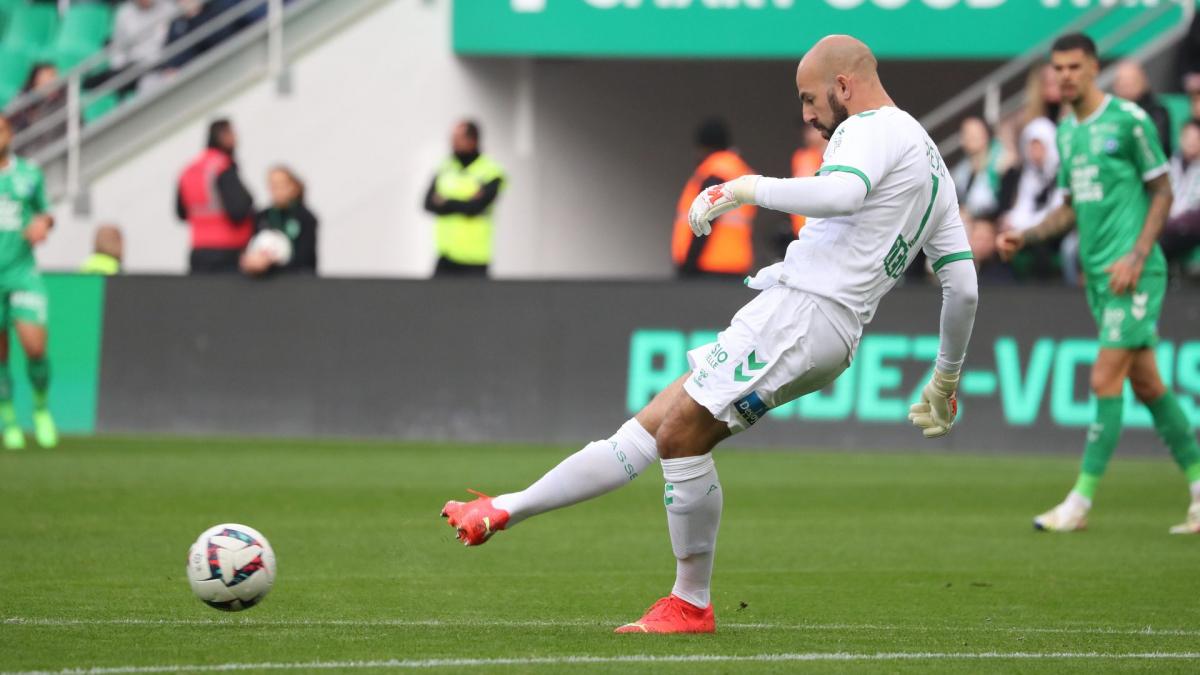 During the meeting between Annecy and Saint-Etienne, the Saint-Etienne defense made two starts to a catastrophic period. While the Savoyards had opened the scoring through Moïse Dion Sahi just minutes after the start of the game (2nd), the Malian striker did it again after returning from the locker room.
What's next after this ad
Indeed, after an incomprehensible mess between Matthieu Dreyer and his defender Léo Pétrot, Moïse Dion Sahi doubled the lead by pushing the ball into the back of the net (50th, 2-0). Following a first strike well stopped by the doorman of the Greens, the Saint-Etienne defender tried to clear but the ball did not leave the surface, always near the goal line, and the 33-year-old doorman then remained amorphous. The Annecy striker therefore took the opportunity to punish the opposing defensive mistakes.
To read
Ligue 2: Annecy wins and sinks Saint-Etienne
Pub. the
update the
Saint-Etienne: the huge dumpling of Matthieu Dreyer 24hfootnews.