It's only taken one race and a dominant display by Red Bull in Bahrain for George Russell to concede the 2023 championship to the bulls, the Mercedes driver expecting the latter to win "every single race" this season.
Max Verstappen and Sergio Perez confirmed on Sunday what all their rivals feared after pre-season testing: the Milton Keynes-based outfit's all-round fast RB19 is in a league of its own.
Ferrari appeared set for a podium finish, albeit at a fair distance from Red bull's leaders, but that prospect was dashed by an engine failure for Charles Leclerc, while his Scuderia teammate Carlos Sainz was unable to fend off the attacks of the intrepid Fernando Alonso who claimed third place.
As for Mercedes, Lewis Hamilton and Russell concluded their weekend fifth and seventh respectively, but over 50 seconds behind the day's winners.
For Russell, who bets that Red Bull will enjoy a 100% win rate this season, it's already game over!
"Red Bull has got this championship sewn up, I don't think anyone is going to be fighting with them this year," said the Briton after Sunday's race.
"I expect they should win every single race this season. That is my bet. With the performance they've got I don't see anyone challenging them.
"Their pace seems weaker this weekend than it was in testing, which was a bit strange. But, you know, they've got it easy at the moment, and they can do what they like.
"They might not get on pole all of the time, because we know that Ferrari are very competitive in qualifying. But when it comes to race pace, I think they're in a very, very strong position."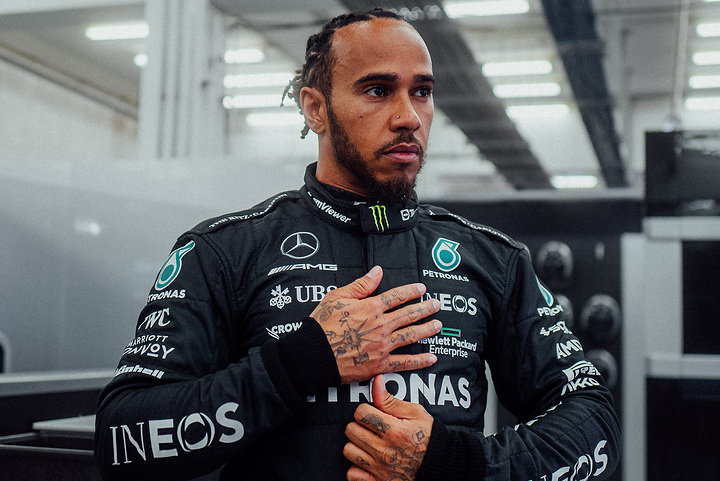 Hamilton didn't cave in to any early predictions. But the Briton recognized that Mercedes has a mountain to climb in terms of adding performance to its W14 black arrow.
"We were miles away [from the podium]," he said. "There was a Ferrari that would've been ahead of him so we would've really been sixth. So a podium was nowhere near.
"We have got a lot of work to do and we have got to add downforce to the car. We are lacking a lot of downforce so that is really where the time will come. As soon as we put more load in the rear and the front, we'll pick up that pace."
Keep up to date with all the F1 news via Facebook and Twitter
Russell: Red Bull has got this championship 'sewn up' F1i.com.