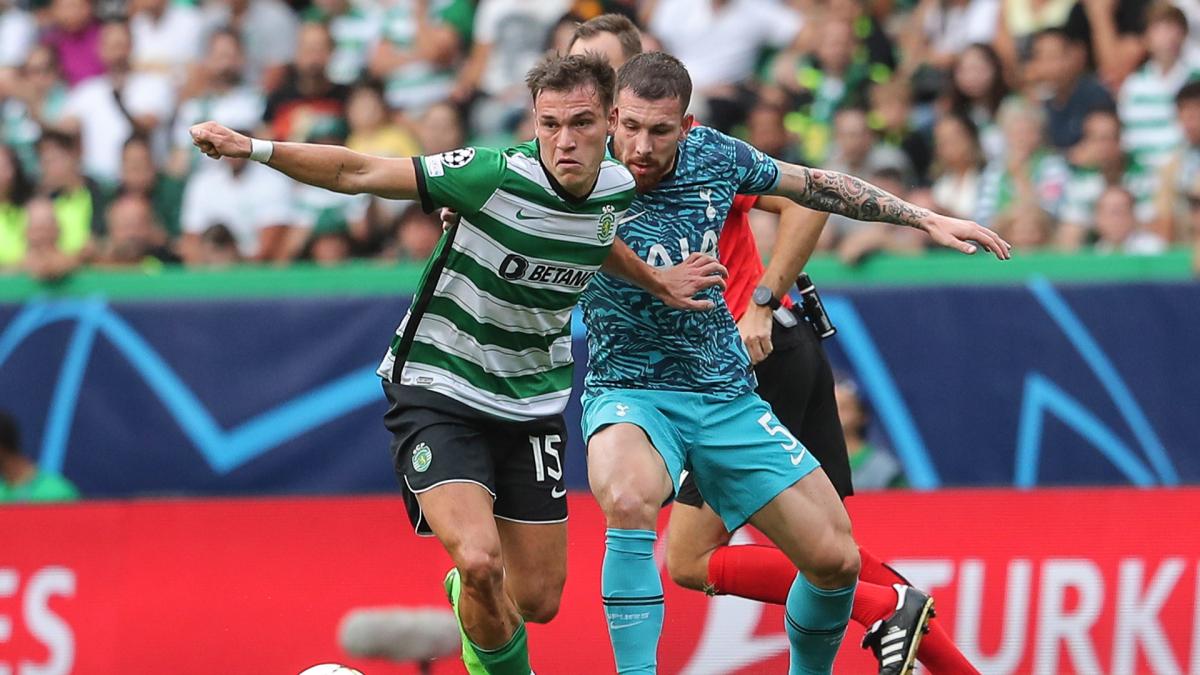 In recent days, his name has been on everyone's lips on the side of PSG and now in the Premier League. Manuel Ugarte is a highly coveted defensive midfielder. The 22-year-old player who plays for Sporting Lisbon has been associated with Paris and it was even announced that the negotiations were on very good track. But since then, PSG has had to face competition from Chelsea, who are determined to steal the player to strengthen their already very impressive squad.
What's next after this ad
To tear off the small phenomenon of Sporting, it will first be necessary to pay the clause which amounts to 60 million euros. A substantial sum but which should not discourage the big European teams. And although important in his team, Ugarte will not be retained by his club as entrusted by his coach Ruben Amorim a few days ago. "As for Ugarte, I can't confirm anything. It is obvious that it is difficult to keep players like him, he has several clubs fully on him, not just one, knowing that our plan is to sell and that we have missed out on qualifying for the next Champions League. This makes things more difficult. Ugarte is one of the most coveted players". In this case, Chelsea seems to be ahead of PSG, which had nevertheless been the first on the spot.
To read
Gianluigi Donnarumma takes stock of the PSG season
A 5 year contract
At the time of writing, the Blues are now one step ahead of PSG. The reason ? The London management has increased its initial offer and will above all pay the solidarity mechanism in addition to the clause. A sum that must be paid by the club which sells its player to the clubs which have participated in the training and education of the player. Chelsea therefore agree to take care of this part as well. For the moment, PSG do not want to align themselves with Chelsea and the agreement that the Parisian club had no longer holds, because the Blues are now paying more.
What's next after this ad
According to our indiscretions, on the side of Chelsea, confidence is in order in this file while Sporting sees the English club winning the bet. On the side of the player's clan, a transfer to PSG would be viewed favorably. But for that, Paris will have to agree to match Chelsea's offer. Sporting won't accept a lower offer as PSG already hold an agreement for a 5-year contract with the player. The Blues, who also have a contract with Ugarte, are now awaiting the exchange of official documents with Sporting to complete the operation in the coming hours. Unless PSG decides to increase its offer… to be continued.
Pub. THE
update the
The battle continues between Chelsea and PSG for Manuel Ugarte 24hfootnews.