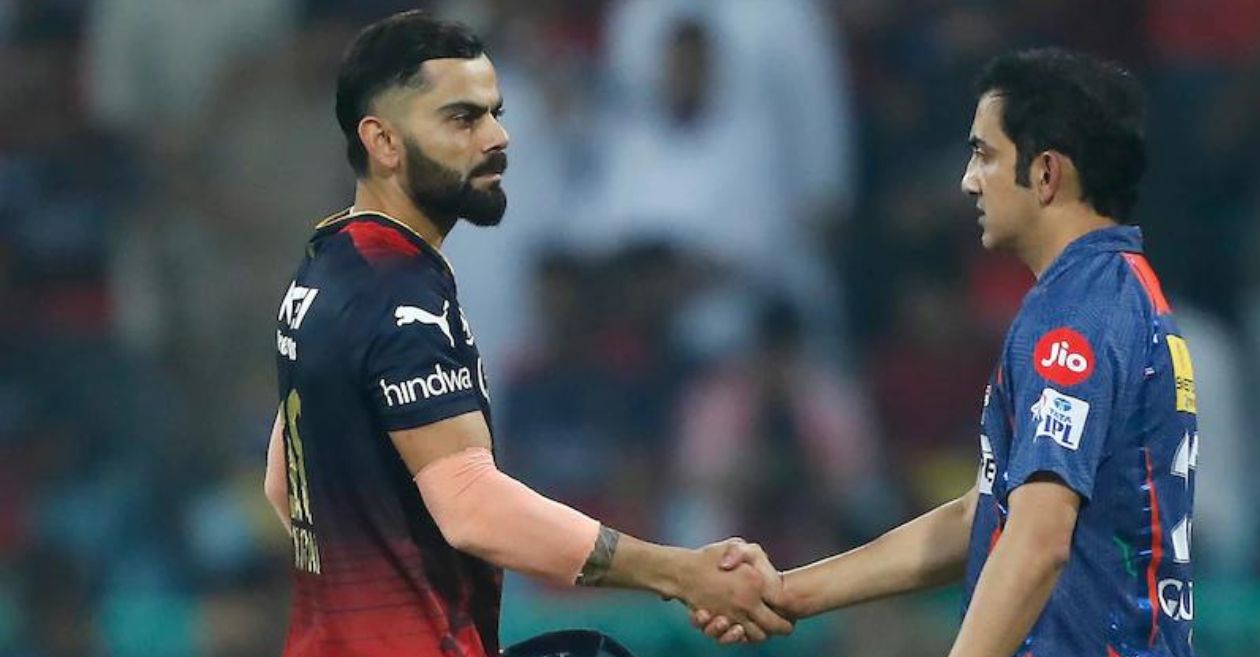 Virat Kohli, star player of Royal Challengers Bangalore (RCB), and Gautam Gambhir, the coach of the Lucknow Super Giants (LSG), got into a furious argument on May 1 at the Ekana Cricket Stadium following RCB's loss to LSG in a low-scoring IPL 2023 match.
After the handshakes, Kyle Mayers decided to talk to Kohli. It seemed to be a discussion of the fights during the game. Although it was like a harmless conversation, Gambhir intervened and drew his player away from the former RCB captain; this led to another altercation between Gambhir and Kohli.
Particularly Gambhir's finger-pointing at Kohli, who did not back down and charged at him. Amit Mishra, RCB captain Faf du Plessis, and LSG assistant coach Vijay Dahiya intervened to keep Kohli and Gambhir apart. Kohli was spotted talking to LSG captain KL Rahul after the fight, possibly clarifying what had happened.
When RCB lost to LSG earlier this season, Kohli compared his celebration to Gautam Gambhir's gesture by placing his finger on his lips to indicate silence during the LSG vs RCB game.
Meanwhile, former Indian pacer S Sreesanth has stated that athletes should make sure that the "white-line fever" stays inside the white line and ends with the game.
"It's just that LSG lost at home very badly and Virat Kohli had a very good day. This happens when you are known for that aggression and because you are passionate. And he is actually explaining to Rahul exactly what happened. Maybe when Naveen was batting, Virat must have said something and Naveen must have reacted when he was about to shake hands. You can see it in his eyes, he did not mean it at all. The white-line fever should be inside the white line and not outside," Sreesanth was quoted as saying to the official broadcaster.
Kohli and Gambhir have had verbal exchanges on the pitch before. After a verbal spat at the Chinnaswamy Stadium in 2013, Kohli and Gambhir, the then-captain of the Kolkata Knight Riders, made headlines. However, the two had made up after their argumentative exchanges, and a few years later, they even laughed together at a training session for India.
For latest cricket news & updates, visit CricketTimes.com.