By Braden Keith on SwimSwam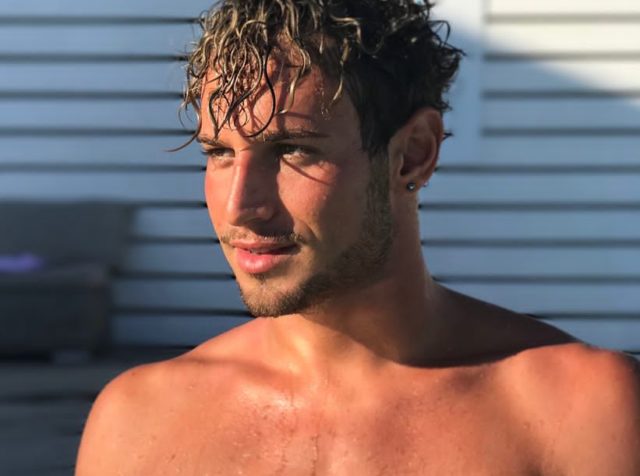 Italian Olympic swimmer Alex di Giorgio finished 4th in the 2022 season of Ballando con le Stelle, the Italian version of the Dancing With the Stars/Strictly Come Dancing franchise.
Di Giorgio was paired with champion dancer Moreno Porcu for the series, and the two made history as the first out gay pairing in the Italian version of the show (or maybe any version of the show).
As a swimmer, the 32-year-old Di Giorgio represented Italy at the 2012 and 2016 Olympic Games. In 2012, he split a team-best 1:47.83 in prelims on a relay that finished 11th. In 2016, he split 1:47.74, the slowest on the Italian prelims relay, as they finished 9th – missing the final by just .04 seconds.
After dancing on Friday evening's finale, the pair finished 4th. They were defeated by radio personality Ema Stokholma and partner Angelon Madonia; model Alessandro Egger and partner Tove Villfor; and journalist and television presenter Luisella Costamagna won with partner Pasquale la Rocca.
La Rocca has three previous wins in the franchise: once in Belgium, and twice in Ireland.
In several interviews before the finale, di Giorgio talked about how he felt more accepted in the entertainment world than he did in swimming.
"The entertainment environment is different from sports. Here it is more accepted," Di Giorgio said. "One day I pick up the phone and find 50 messages from my friends. There were pictures of me cuddling with another guy. I felt sinking, betrayed. I was unmasked by the person I loved. It put me in the position of having to justify myself as if I had lied to everyone around me."
"In the sporting environment it was not accepted," he said in another interview. "Swimming has given me a very lonely setting."
Mid-way through the season, Porcu posted what the pairing meant to him as well.

"I can only say that those beautiful circles you have tattooed on your skin (Di Giorgio's Olympic rings tattoo), I don't attribute them only to the swimming champion that everyone knows … but they are, for me, those of a life champion … a champion who has it has done and which brings with it the constant desire to make those who don't realize how important it is to live without having to worry about it think.

With you, I get to express things I've needed to say for years."
Several other swimmers have participated on various Dancing With the Stars franchises around the world, especially in -Olympic seasons in late 2021.
2016 Olympic 50 free champion Pernille Blume placed 3rd on the Danish edition last year. 2016 and 2020 (2021) Olympic 100 breaststroke champion Adam Peaty finished 9th on last season's British version Strictly Come Dancing, the original version of the format.
Six-time Olympic gold medalist Ryan Lochte finished 7th on the US version Dancing with the Stars in 2016, and five-time Paralympic gold medalist Ellie Simmonds finished 8th on the most recent season of Strictly Come Dancing, which wrapped up last week.
SwimSwam: Two-Time Olympian Alex Di Giorgio Finishes 4th on Italian Dancing With the Stars