Jorge Sampaoli failed to revive Sevilla FC. Monchi would already be looking for a successor and would have ticked the name of José Bordalas.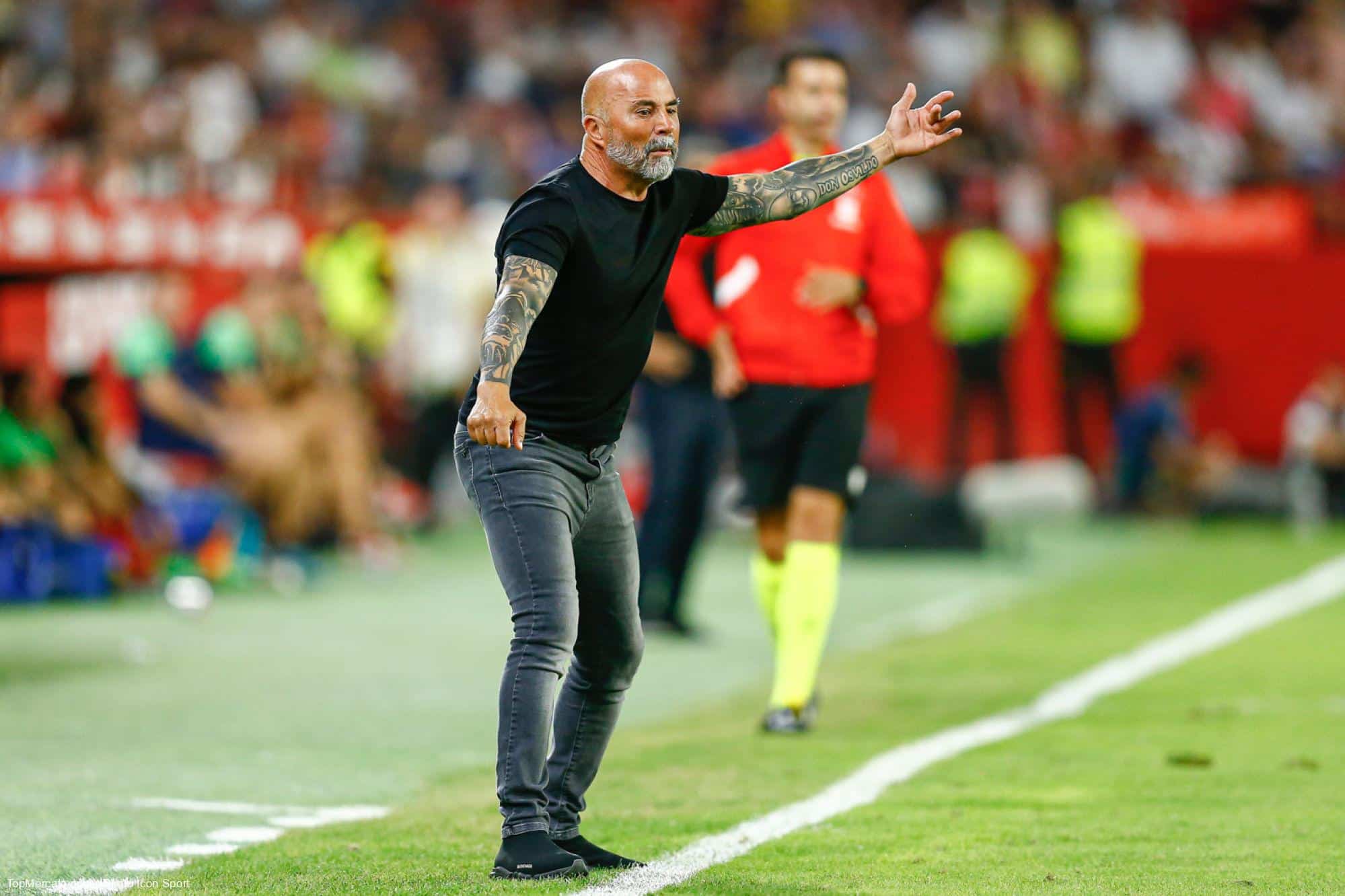 According to information collected by El Gol Digital, Sevilla FC is not satisfied with the work performance of Jorge Sampaoli. Its leaders believe that the Argentinian has failed to revive the Andalusian team and are already working to find a replacement for him.
Jorge Sampaoli joined Sevilla FC last October, after club officials fired Julen Lopetegui. The former Marseillais has so far obtained 6 successes, 5 draws and 4 defeats in 15 appearances on the Andalusian bench. Results deemed disappointing.
Sevilla FC occupies the 18e position in the La Liga standings, 2 points from the first non-relegation position. The defeat conceded against Girona on Saturday seems to be one too many. And Monchi, the sporting director of Sevilla FC, obviously intends to act to rectify the situation.
Sampaoli had left OM unhappy
As a reminder, Jorge Sampaoli had left OM just before the start of the summer preparation of the Marseillais, complaining that the recruitment of the leaders was not ambitious enough. The former Albiceleste coach may have some regrets when he watches the team coached by Igor Tudor play.
The technician is renowned for his difficult character. As the winter transfer window approaches, tensions have also been reported by some Spanish media over Sevillian recruitment. Unlike Marseille, the Argentinian coach could not choose his recruits, in the Spanish club. He apparently intended to do so this winter, but Monchi has so far not been very active: the only recruit in January has so far arrived from Rennes, on loan. This is Loic Badé.
To replace Jorge Sampaoli, Monchi would think of José Bordalas. The technician trained Valencia in 2021-2022. He left at the end of the financial year and has since been free of any contract. A native of Alicante and aged 58, he has extensive La Liga experience.
Sevilla FC: Sampaoli is getting closer to the exit 24hfootnews.