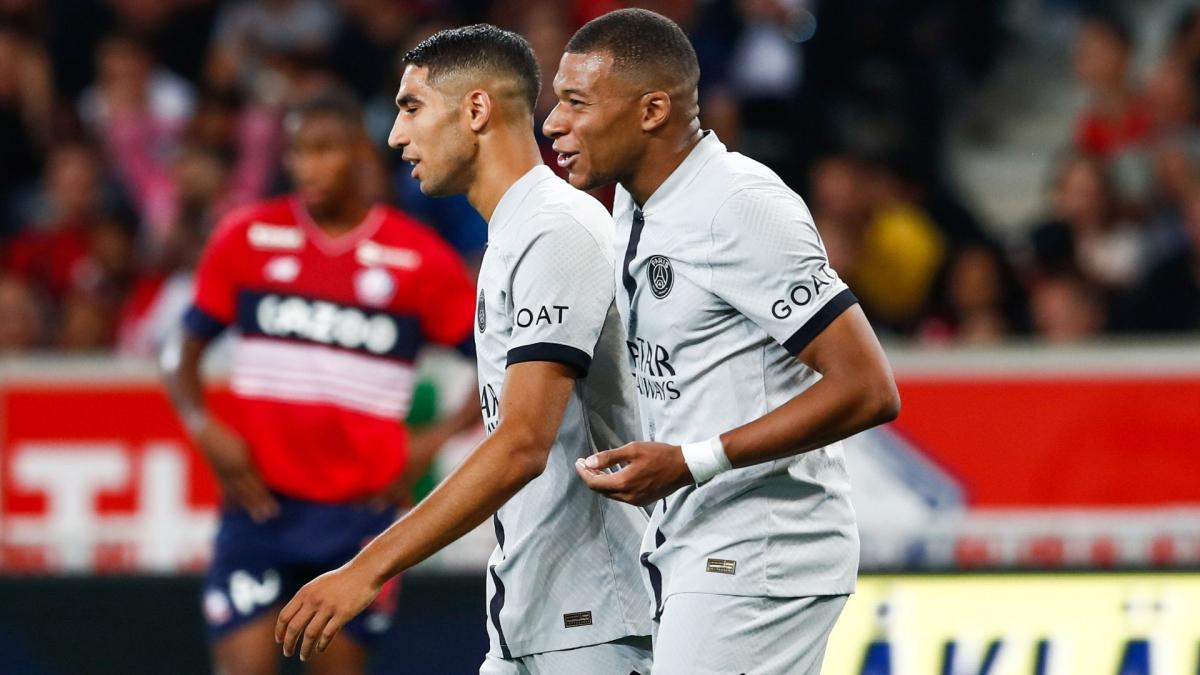 What's next after this ad
It is only pushing open doors to affirm that the popularity of Kylian Mbappé goes beyond the borders of his sport. And the evening on the floor of Brooklyn, in the NBA, only confirmed its notoriety at the world level. Enjoying a few days off just like his partner Achraf Hakimi, "Kyks" traveled to the United States side with his Moroccan friend to attend the meeting between the Nets and San Antonio on Monday.
The PSG striker received a standing ovation from the audience after the cameras fell on him during the break. Mbappé and Hakimi were also able to hug one of the most bankable players in the NBA: Kevin Durant. The Nets star handed everyone a jersey before resuming the game against Spurs. Something to take your mind off before attacking a crucial second part of the season with PSG.
To read
RC Lens plans a warm welcome for Kylian Mbappé
Pub. the
update the