Max Verstappen says he would be "quite happy" to see Fernando Alonso take his career tally in Formula 1 to 33 wins.
Alonso is enjoying a resurgence of sorts thanks to his Aston Martin team's remarkable performance since the start of the season.
For the first time since leaving Ferrari at the end of the 2014 season, the 41-year-old veteran is fighting among the front-runners in F1, and while Red Bull appears as unassailable for now, Aston and Alonso have established themselves as Verstappen and Perez's closest pursuers.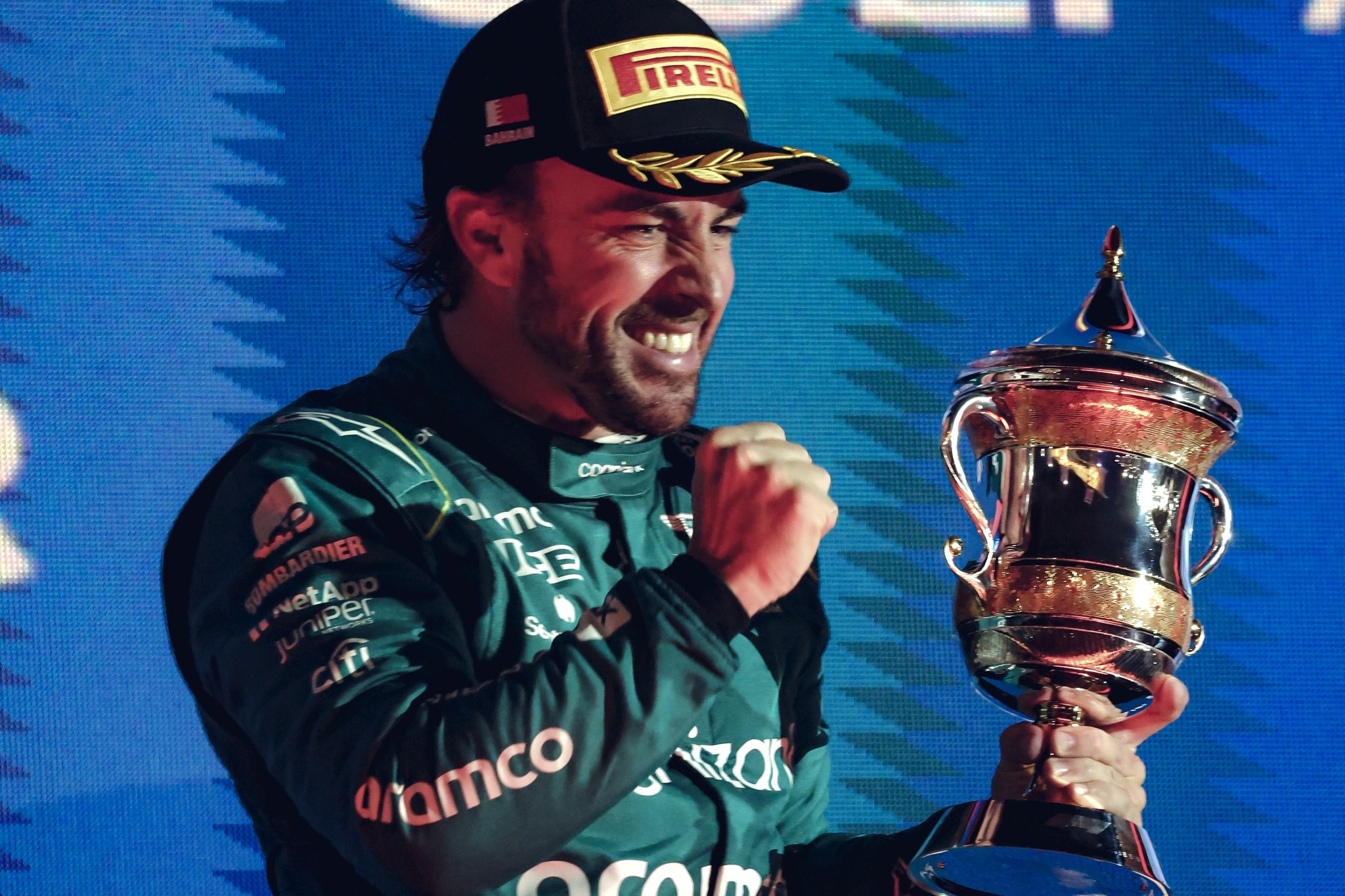 Successive podiums in Bahrain and in Jeddah have led to heightened expectations for Alonso's fans and to the prospect of the two-time world champion returning to the winner's circle in F1.
Verstappen for one would be delighted to see that probability come to fruition.
"I think Fernando should have won anyway already a lot more races than what he has done," said the Dutchman. "I think he deserves a lot more.
"I would be quite happy to see him win number 33. But I also, in a way, also I would like to see him win more. So we'll see in the coming races."
Alonso's thundering start to his 2023 campaign and Aston's form have generated a fresh wave of support from his home country and for his quest for win #33.
"It's crazy to see how Spain is now so enthusiastic again for Formula 1 and for everything that is happening," noted Alonso.
"So this is very nice to see and hopefully I think they did enjoy these first two podiums the whole country.
"This 33, I don't know, all these things that are happening now in social media, it was 'El Plan' three years ago and then the mission and now '33' so there are a lot of 33s/
"All the football clubs or footballers or tennis or whatever they are always doing something with 33. So hopefully we can reach that number in terms of wins and then we go for 34!"
Keep up to date with all the F1 news via Facebook and Twitter