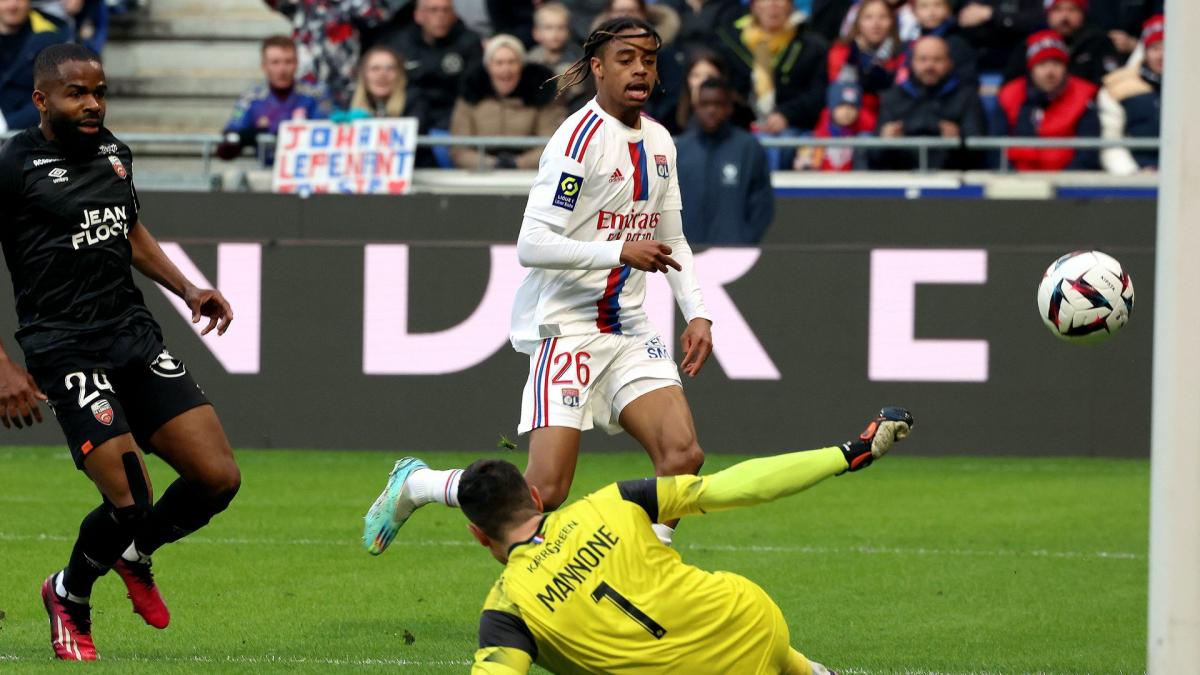 OL may have said goodbye to Europe for good this Sunday. Facing Lorient, the Gones, tenth, had the opportunity to double a direct opponent, but could not open the scoring and conceded the draw (0-0). Bradley Barcola, who missed two big chances in this game, expressed his frustration after the match, where OL clearly dominated their opponent.
What's next after this ad
"We played a good match, we had a lot of chances, it's a shame. It was necessary to be sharper in the last gesture. All the players ran a lot, we didn't score. It's hard to keep your spirits up, we're not moving forward, it's difficulthe confessed to the microphone of Canal +, thinking of a victory in the Coupe de France. We will do everything to win the Cup, but frankly, I don't know what to tell you. That's a shame." OL will travel to Nantes for a place in the final on April 5.
To read
Ligue 1: OL concede a draw against Lorient
Pub. THE