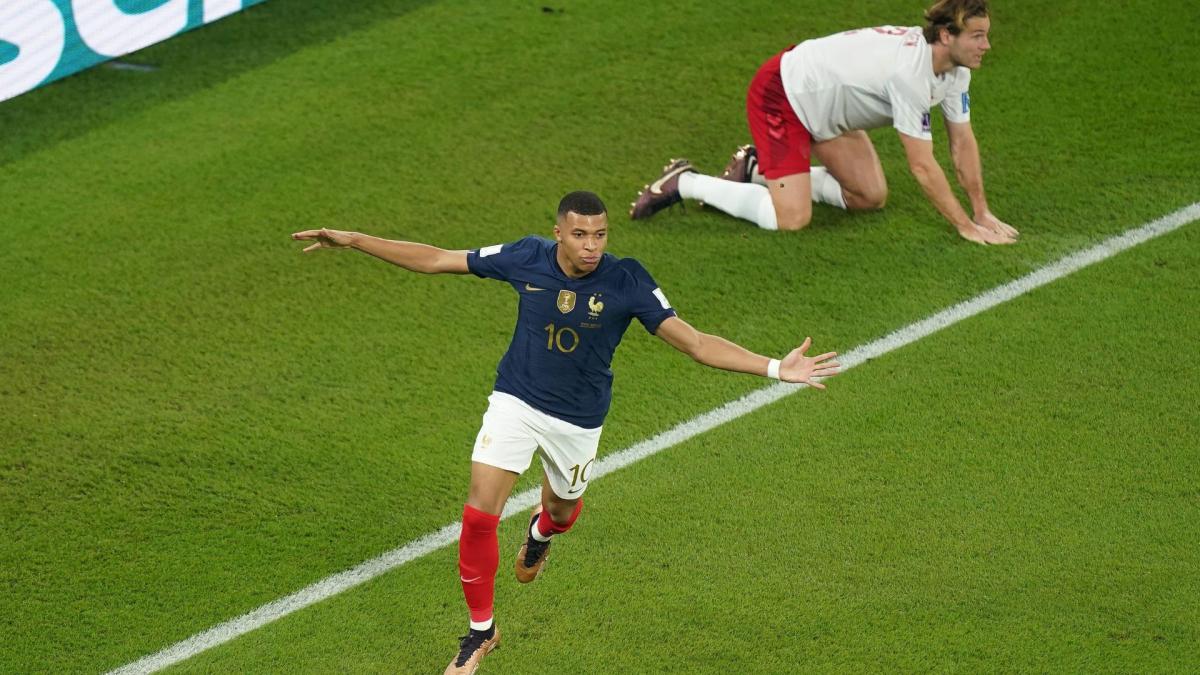 At each match of the France team, he is at the center of attention. This will be the case again in the World Cup final against Argentina. Kylian Mbappé is the number one obsession of his opponents. England had prepared for it with a certain Kyle Walker as watchdog but in the end, by dint of being watched like milk on fire, the attacker drew defenders on him, to benefit others. .
Like Theo Hernandez's goal against Morocco, completely neglected by a defense that only had it for the PSG player. The Albiceleste is not left out to refine the preparation of its final. According to daily information Oleafter focusing his session on recovery on Thursday, Scaloni focused his training session yesterday on containing the current top scorer in the World Cup (5 goals, tied with Leo Messi).
Scaloni has tried everything
He has even put in place several systems to vary the work and study all the possibilities, as has been the case since the start of the competition. The coach knows how to adapt to different patterns, and respond to them. As against the Netherlands, for example, he tried a 5-man defense in order to densify the axis thanks to the presence of Cristian Romero, Nicolas Otamendi and Lisandro Martinez, in addition to Nahuel Molina and Marcos Acuña on the sides. That's not all.
Scaloni also resorts to a 4-man defense, in order to integrate Angel Di Maria, recovered from an injury, into his starting lineup. He could therefore opt for a 4-3-3, which would place a Lautaro Martinez on the bench, as in the semi-finals. Montiel, with a more defensive profile than the right side of Atlético de Madrid, could be a starter. Finally, the hypothesis of a 4-4-2, without Di Maria, is a possibility for this time dominating the midfield by the number, and breaking the passing lines towards Mbappé. Argentina has it all planned.