By James Sutherland on SwimSwam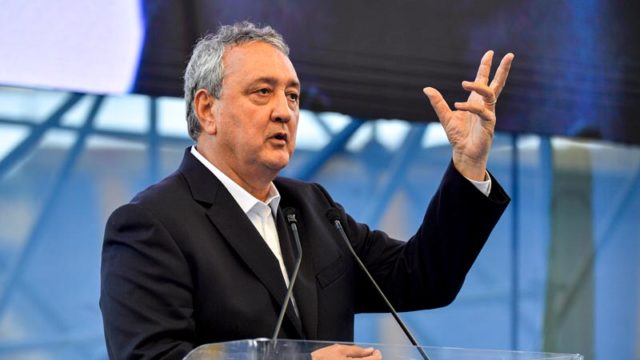 World Aquatics extended its suspension of Paolo Barelli by an additional year on Thursday, with the former LEN President now facing a three-year ban.
Barelli, the President of the Italian Swimming Federation (FIN), was initially suspended for two years in November for the alleged wrongdoing in three separate cases, including multiple rule violations of the FINA Constitution and the FINA Code of Ethics.
This included claiming and accepting undue payments and failing to report a conflict of interest to the Ethics Panel, according to World Aquatics. His specific violations included:
The unilateral signing of an addendum to a contract between LEN and FIN that would benefit the latter by between

€

500,000 and

€

1,500,000

 

The claiming of expenses totaling

€ 

495,587.22 from the Italian Olympic Committee, on behalf of FIN, despite these already having been paid by the Italian Ministry of Economy and Finance. This was found by the appeal chamber of the Italian Court of Auditors to have caused pecuniary damages.

 
Now, the World Aquatics Ethics Panel has opted to hand Barelli a new one-year ban that will commence at the end of his current suspension on Sept. 14, 2024.
Barelli was also ordered to repay all of the undue payments he received. The one-year ban could be extended if he has not repaid what he owes to World Aquatics by Sept. 14, 2025.
The suspensions restrict Barelli from taking part in any aquatics-related activities under the auspices of World Aquatics or any of its members, making him ineligible to run the Italian Swimming Federation.
Barelli has responded to the extension of suspension, disputing the claims and vowing to take the case to the Court of Arbitration for Sport (CAS).
SwimSwam: World Aquatics Extends Suspension of Former LEN President Paolo Barelli