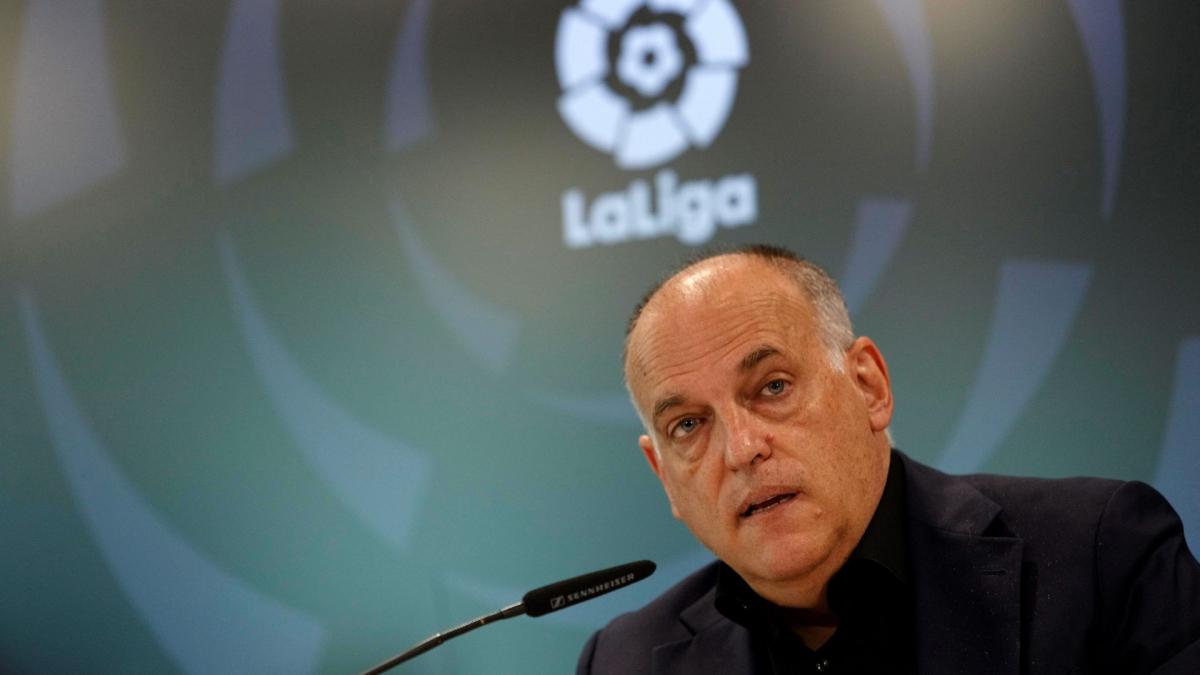 It is more common to see clubs being bought by foreign fortunes. Businessmen, states or investment funds; many people understand that football is a great way to earn money. At least in England… But not only, since owning a football club also offers a certain prestige, power, allows you to establish yourself in a country to develop other activities there, or can even serve as a geopolitical weapon. As you will have understood, there are more and more reasons which lead players generally from the Gulf countries or the United States to invest in football. We see it with our British friends therefore, but also in France and Italy.
What's next after this ad
On the other hand, in Spain, it is rather calm. Which may be surprising, since in terms of potential, La Liga seems to be a rather interesting destination to build a project. A championship that is still well publicized internationally, a football-loving country that attracts millions of tourists every year, high-performance training centers, clubs with generally solid infrastructures and many other elements to take into account. account that would make our Iberian neighbors an attractive entry point for investors. Only, in practice, it is more complicated. First of all, because Javier Tebas and the institutions in general are rather reluctant to bring foreign capital into the clubs. For years now, the boss of La Liga has denounced the financial doping of state clubs. In his roadmap, La Liga prefers its clubs to rely as little as possible on external investment and to grow the club on their own by developing marketing, improving training and sporting results, and other development factors. growth, less artificial if one can say so. Real Sociedad or Villarreal are the very example of what La Liga wants.
To read
Liga: it's still a mess in Valencia!
Many more failures than successes
And when we see the few examples of foreign investors in Spain, we can understand this positioning. Malaga are on the verge of being relegated to the third division, Valencia is going through hell with Peter Lim and is also flirting with relegation to the second division, Cristian Bragarnik's Elche is heading straight for D2, while Espanyol and Granada , in the hands of Chinese groups, have also experienced relegation and do not exceed half the table when they are in the first division. In all cases, we found common points: big promises, some investments at the beginning, then a certain disinterestedness, no money injected into the club, questionable sporting decisions, instability, and inevitably, falling results. free. Only Almeria, which is owned by Saudi Arabia's Turki Al-Sheikh, and Girona, which is part of the City Group, are doing quite well so far. But we are still at the very beginning of the project in both cases. Atlético de Madrid also has foreign capital in its accounts, but in a minority.
What's next after this ad
Why so many failures? First of all, it should be noted that in Spain, football is generally unprofitable. Many come with the hope of, let's not be afraid of words, to fill their pockets. But once there, they encounter a different reality. Financial, first of all. Between taxation and taxation that are difficult for companies and administration that is sometimes complicated to understand, Spain does not really help foreign fortunes to set up activities there, and that goes well beyond football. But above all, the clubs are struggling to generate money. We are talking about a country that is generally poor (on a European scale), and therefore of income that remains potentially limited. Fans don't necessarily have a lot of money to spend on TV subscriptions, merchandising or even match tickets. And internationally, the Premier League dominates interesting markets, particularly in Asia. Not to mention that many La Liga clubs, already in the shadow of Barça and Real Madrid, which vampirize almost everything, represent a market with little potential, since they are based in small towns or in regions where one or two big clubs already dominate.
Impossible to play Football Manager!
If TV rights are increasing slowly but surely and La Liga is struggling to develop its product, it is still too little to hope for a return on a colossal investment. But above all, there is this national financial fair play, which aims to prevent clubs from spending more money than they spend. It is therefore impossible to see a scenario in which a wealthy state or businessman arrives and starts spending millions and millions on the transfer window from the start. It is a huge brake, logically, since it It is impossible to reproduce a project à la Newcastle in Spain. The clubs must first maximize their income by signing new sponsorship contracts, by improving a whole host of things, and this is necessarily a huge, tedious job that is done over the medium/long term, which therefore puts off a few potential investors. A club may well have a billionaire in charge, it will not be able to spend, on the transfer window, more than the club's real income (TV rights, merchandising, etc.).
What's next after this ad
There is also a cultural component to take into account: Spanish supporters are generally very attached to the identity of their club and rather reluctant to anything that could, in some way, cause their core team to lose this local identity. Foreign investment in football is not only frowned upon by the authorities, it is also frowned upon by the fans. And even politically, it's complicated. You have to deal with the joys of local administration and politicians, and that is often difficult. On the side of Malaga, Al-Thani was for example convinced of being able to develop a huge hotel complex on the coast. But the politicians of the Andalusian city opposed it. Similar scenario in Valencia with this new stadium at the heart of negotiations that drag on between the town hall and the owner group. As you will have understood, investing in Spain is no picnic…
Pub. THE
update the