Top scorer for Olympique de Marseille this season, Alexis Sanchez is the player who pulls the whole group up. Leader by example, he was once again hailed by his coach at a press conference.
Photo credits: IconSport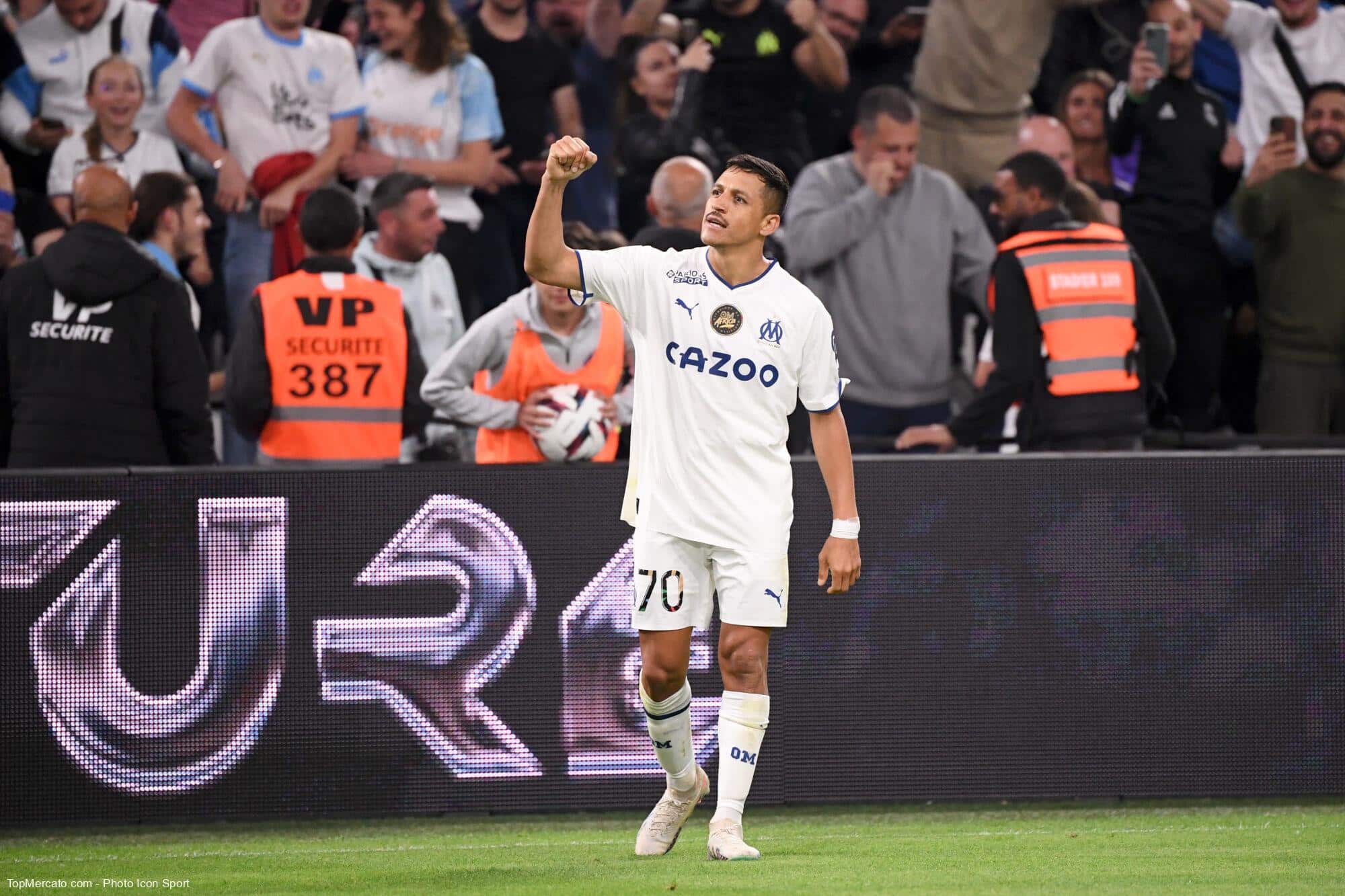 When he arrived at OM during the summer transfer window, doubts remained as to Alexis Sanchez's ability to hold on physically and string together meetings, while the Chilean was coming out of a fairly mixed season where he did not had held only nine times under the colors of Inter.
The least we can say is that the former Gunner silenced all his detractors. Author of 17 goals and 2 assists in 40 games (including 37 as a starter) in all competitions with the Phocaeans, El Niño Maravilla, continues to perform at a very high level and his "grinta" is contagious for his partners. On the sidelines of the reception of Angers, Igor Tudor once again wanted to pay tribute to him.
"After aliens like Messi, Ronaldo, Haaland and Mbappé, he is not far behind"
To the point of ranking him very high in the hierarchy of the best attackers on the planet: "He is a key player for usconcedes the Croatian technician. There is an OM with and an OM without Alexis Sanchez. He is a player from another level. We may forget that, because he is a very normal, very humble person. After aliens like Messi, Ronaldo, Haaland and Mbappé, he is not far behind."
Despite his importance in Marseille, Alexis Sanchez has still not extended the adventure at the club. At the end of his contract with OM in June, the Chilean is waiting for the end of the season to discuss a possible extension. The decisive element for the striker will be a qualification in the Champions League next season. For now, the Olympians will have to go through the play-offs.