Javier Tebas defended his Impulso plan, which consisted of selling part of his TV rights to the CVC investment fund. The LaLiga president is also worried about the repercussions of the Negreira affair on Spanish football.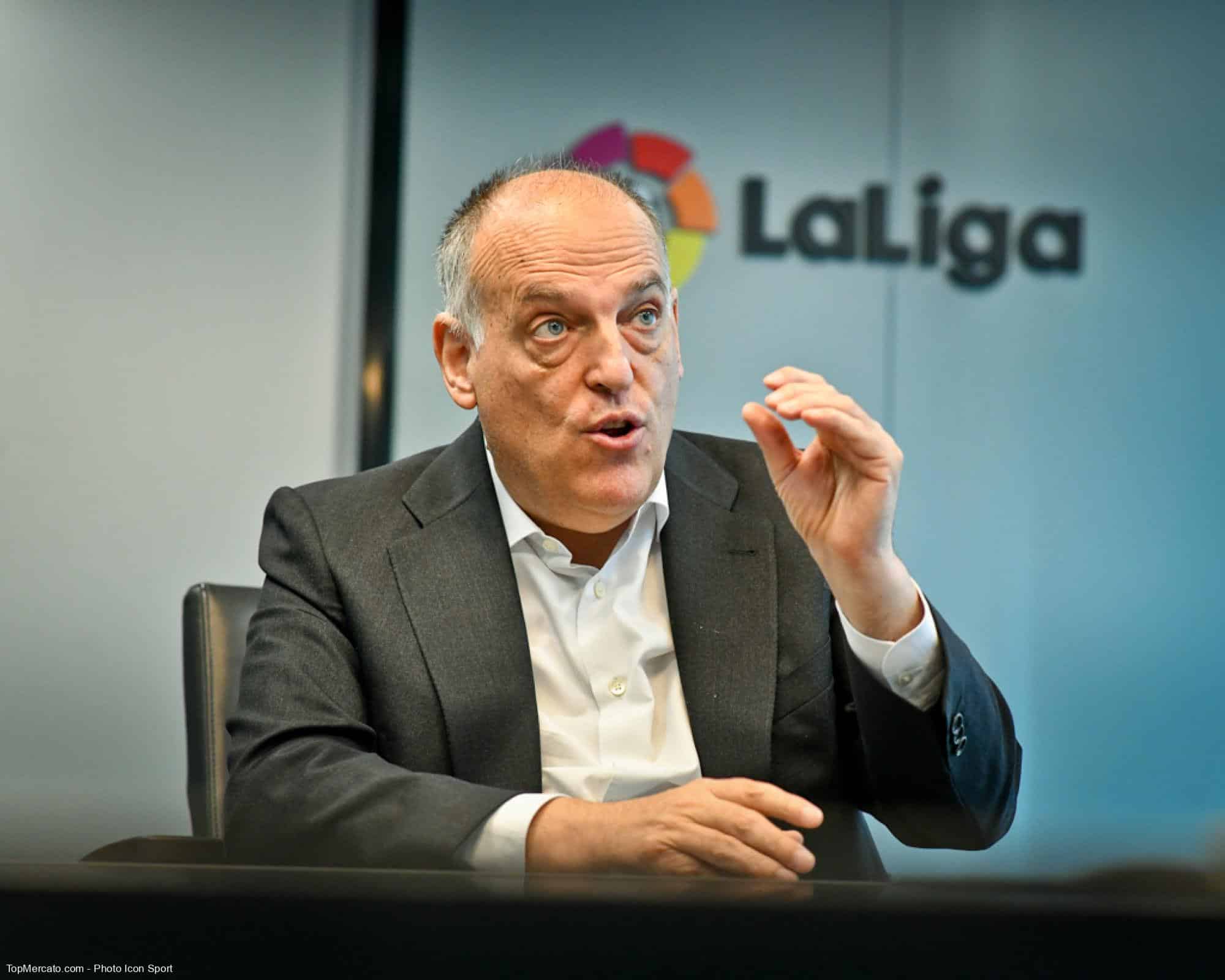 In a press conference, Javier Tebas, president of LaLiga, spoke about the problems linked to the Impulso plan and the controversy surrounding the Super League. According to him, some actors want to hinder the Plan Impulso for personal interests, despite its beneficial potential for Spanish football. He also recalled that the Super League project, supported by Florentino Pérez, president of Real Madrid, is a threat to the Spanish championship. Tebas believes that criticism of Plan Impulso comes mainly from those with a stake in the success of the Super League.
"Laporta must let go of the Barça banner"
Besides, Tebas revealed that LaLiga faces 99 lawsuits from Real Madrid, 30 of which are pending and 60 have been LaLiga-friendly. Despite the tensions, the Spanish football boss admitted Pérez was right in 2019 when he called for more transparency in football. Because the question of arbitration has not been avoided.
"The Negreira affair is the worst thing that has happened to Spanish football in its history"said the leader. "Hopefully we are wrong, but the clues are not good", he added. Off camera, Tebas assured that "this does not only seriously affect Spanish football, it will also continue in the future". He also asked Joan Laporta (Barça president) to "Letting go of the flag of his club, to stop seeing ghosts where there are none and to help as much as possible in the investigation".
As a reminder, Barça is accused of having paid around 7 million euros to the former number two in Spanish arbitration, between 1994 and 2018.
'The worst thing that has happened to Spanish football' 24hfootnews.