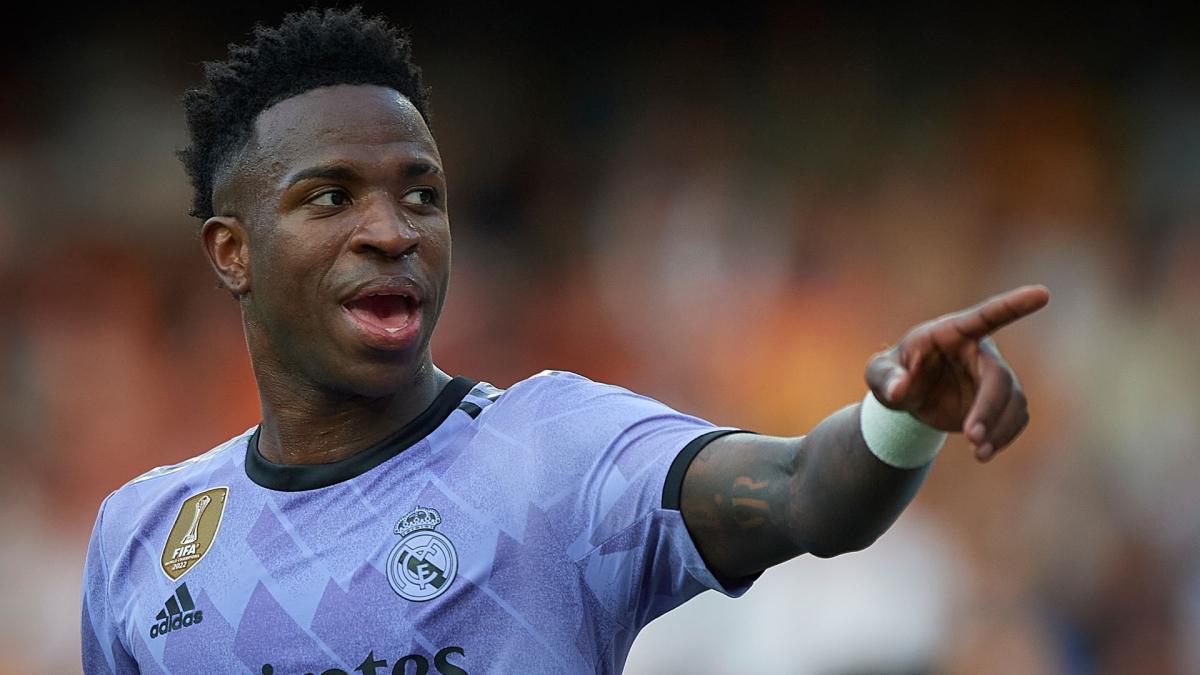 What's next after this ad
Since the Vinicius Junior affair broke out in Spain, every day has been marked by controversy. At the heart of the debates, racism makes the headlines on the other side of the Pyrenees and obviously, the Brazilian clan has it bad. If he no longer pushes Vinicius Jr to leave Real Madrid, the player's entourage has its targets.
According Defense Central, the program El Chiringuito is designated as one of the programs that incite hatred and racism. "We hear phrases such as 'he should stop playing monkey', 'he should go to Brazil to dance in the sambadrome', songs are derided to him with derision and he is subjected to all kinds of bullying on television since he was 17 or 18 and arrived at Real Madrid," writes the outlet. Finally, the obvious LaLiga president Javier Tebas is not spared either as he is accused of not having acted in the right way after the Mestalla incidents.
To read
Racism: Javier Tebas' new remarkable media release on Vinicius Junior
Pub. THE
update the