By Spencer Penland on SwimSwam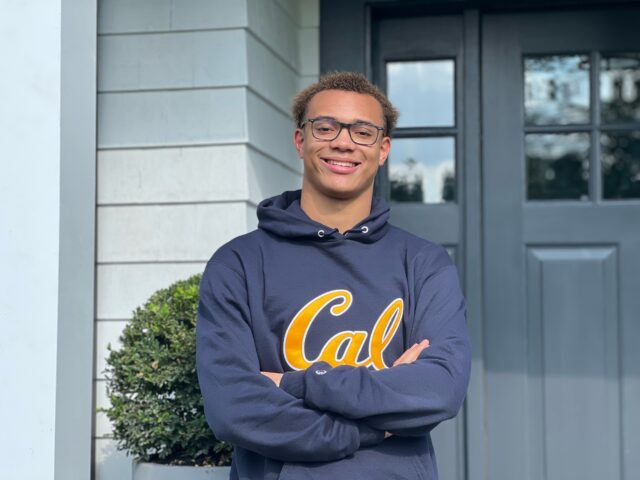 The Pingry School senior and Cal swimming recruit Roman Jones cracked a National Independant School Record yesterday in a dual meet with North Hunterdon. The meet was SCM (Short Course Meters), while traditionally high school swimming in the USA is done in yards (SCY). That being said, SCM high school meets are a bit more common on the East coast, in particular in the New Jersey area.
Jones won the boys SCM 100 fly with a 53.22 on Monday evening, shattering the previous NISCA National Independant High School Record. The previous record was a 54.12, which was held by Joshua Zuchowski from August of 2021.
SwimSwam has, as of the time of posting, been unable to track down a copy of the results for the meet. However, The Pingry School's Athletics Instagram account posted a congratulatory post for Jones' breaking the record, which includes a video of the race. Unfortunately, the video doesn't show the scoreboard at the end of the race. I (the author of this article) hand timed the video three times on my stopwatch, and the average of my times came out to 53.27, including an average split of 24.49 split on the first 50 and 28.78 on the second.
While we wait for a copy of the official results, please feel free to hand time the race yourselves and let us know what you came up with in the comments. The Instagram post is below, move to the second slide of for the video.
Jones is one of the top recruits in the class of 2023. He's an incredibly versatile sprinter, who has put up top of the class times in the 100s of all four strokes. Here are Jones' lifetime bests in SCY (yards):
50 free – 19.92
100 free – 43.17
200 free – 1:38.87
100 back – 46.24
100 fly – 46.30
100 breast – 53.82
SwimSwam: The Pingry School's Roman Jones Downs National Independent HS Record – 53.22 SCM 100 FL