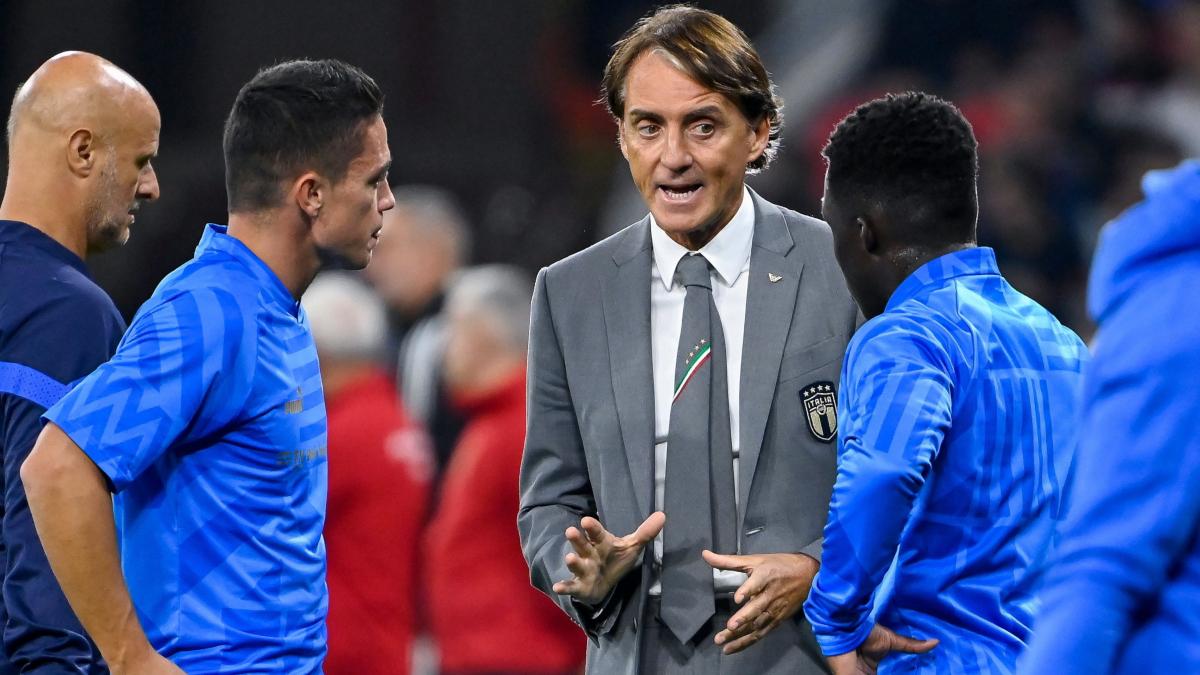 What's next after this ad
The summoning of Mateo Retegui to Nazionale, an Argentinian naturalized Italian who has never played in Europe, has brought to light an eternal debate in Italy: the case of the "Oriundi". This term comes from the Latin orundusderived from orior, and could be translated as "originating from, coming from, coming from". In this sense, this word defines all the descendants of Italian emigrants who, over the centuries, have expatriated abroad without ever returning to Italy. Today, the number of Oriundi is estimated between 60 and 80 million with a large diaspora present in South America, explained by the waves of successive emigrations that took place in the 19th and 20th centuries when nearly 30 million Italians left the Boot for the two Americas. In Argentina, according to the latest published reports, Italian-Argentines represent approximately 47% of the total population, or 19.7 million. Uruguay has almost 45% of Oriundi in its country, while Brazil registers no less than 13% of its population with Italian origins.
In the history of Squadra Azzurra, many players have been part of this South American community. A movement whose first architects were the Brazilian Anfilogino Guarisi and the Argentinians Raimundo Orsi, Enrique Guaita, Luis Monti and Atilio Demaría, born in South America but world champions in 1934 with Italy. For more than 40 years, no Oriundo wore the Nazionale jersey following the traumatic failure at the 1966 World Cup, where the blame was placed on Argentinian Omar Sívori and Brazilian José Altafini to explain the elimination in the group stage alongside the USSR, North Korea and Chile. It was not until the 2000s with Mauro Camoranesi (Argentina) then Thiago Motta (Brazil) to find Oriundi in the selection. More recently, during the European coronation against England in 2021, three Brazilian Oriundi made the heyday of the Nazionale with Emerson Palmieri, Jorginho and Rafael Tolói, all three born and (mostly) trained in Brazil.
To read
Italy: Mario Balotelli curtly reframes Roberto Mancini
A question that goes beyond the sporting context
But a real problem arises in Italy with the selection of Mateo Retegui, especially since the latter has never played in Italy. A large number of tifosi and journalists complain that bringing in foreign talent – here South American – hinders the development and chances of young Italian players born and trained in Italy. Especially since a worrying statistic has been revealed in the columns of La Stampa : the playing time of the Italian U-21s in Serie A represents only 1.5% of the overall time of the championship. Many voices have therefore been raised in recent days to criticize the absences of young attackers Lorenzo Lucca, Moise Kean, Sebastiano Esposito, Andrea Pinamonti or even Alessio Zerbin. Another capital point often mentioned: Italian pride. In a country very attached to its national team, its championship and its footballing culture, some take a dim view of the arrival of players who do not have this feeling of belonging and who would use the Nazionale as a simple plan B career with no particular attachment. According to a survey conducted by Gazzetta dello Sport in 2015, 74% of readers did not want Oriundi to wear the national team shirt.
What's next after this ad
The legendary trainer Cesare Maldini claimed, in 2011 on the airwaves of the Radio Incontro : "I consider that calling Oriundi is a real return to the past. I am against this use in our Nazionale". And if this opinion had once been shared by Arrigo Sacchi or Roberto Mancini. The latter has completely changed his vision of things: "A few years ago I said that only players born in Italy should play for Nazionale. But this lack of players did not exist yet and the world has changed. All European national teams have naturalized players. We have players who go through the whole Italian youth team system and then go on to play for a senior team in another country. Now we're going to do the same. There's no point debating that because today there are very few players available in Italy. If there is the possibility of having new players, we will do everything to get them.Roberto Mancini firmly explained in one of the first press conferences of this international break, who defends himself after his choice to have called Mateo Retegui, scorer against the Three Lions, for the two meetings against England (March 23 ) and Malta (March 26) in Group C of the Euro Qualifiers.
Pub. THE
update the
the 'Oriundi' debate divides Italian football again 24hfootnews.