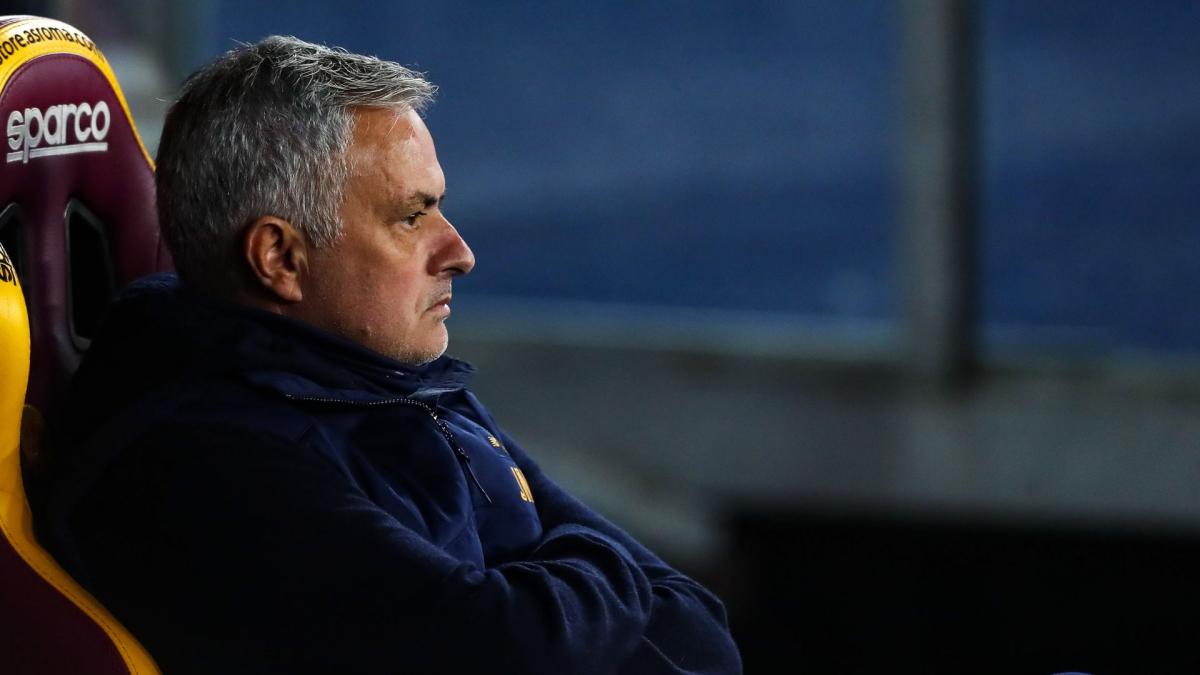 What's next after this ad
Tuesday evening, AS Roma moved to Cremonese for the 24th day of Serie A. La Louve imagined that the evening would go better but nothing happened yesterday. Indeed, the Romans lost 2 to 1. Above all, they lost José Mourinho, sent off for the third time this season. This time, he clashed with fourth referee Marco Serra and was sent to the stands by central referee Marco Piccinini. After the meeting lost by his troops, the Portuguese technician did not come back down and went crazy.
Mourinho was ruled out
At a press conference, he let loose like never before. His words are echoed by The Gazzetta dello Sport. "Serra (the 4th referee) is a liar. Maybe as a referee he will become the next Rocchi, Collina or Rosetti, but as a person I respect him exactly as he did for me (…) Do you want to know what happened ? A perfectly normal episode, like 50 others happens in a game where the fourth official usually tells a coach to keep calm, to sit down. I'm emotional, but not crazy. And if I react like that, it's because something serious has happened.
To read
AS Roma: José Mourinho settles accounts with supporters
He then added: "Serra had an unacceptable behavior with me with very serious words. I would like to know if there is audio of what he said to me. I want to understand what is possible to do on the legal field (…) Piccinini (the central referee) told me at the end of the match that there is no recording of Serra's words, I want to know if it's true. Or if those, who always hear everything, have heard dialogues. Serra has a memory problem, he is not honest. If he had told Piccinini what he told me, he would have left and not me.
What's next after this ad
The Portuguese unpinned
Moreover, at the time of his exclusion, Mourinho told the central referee that he had to expel the fourth referee and not him, specifies the Gazzetta dello Sport. The former Real Madrid coach then continued his rant. "His words? I prefer not to say them. He's a liar. If the next day he is on the pitch and I am not, I will not be able to understand that (…) When I took the red against Torino, Piccinini was there as the fourth official and he saw at what a point and how I apologized to the referee (Rapuano, editor's note) because I knew I had made a mistake and I was not proud of my words.
But this time, he is innocent to listen to her. "I don't want to go into the fact that Serra is from Turin and we are playing Juve this weekend. He doesn't have the courage and the honesty to say what he told me. He didn't treat me well (…) When I went into the referee's locker room after the game to apologize, I asked Serra to be honest. But he had a memory lapse…" Roma are thinking of appealing the referee's decision regarding the sending off of Jose Mourinho, who has already experienced such things in his career. But this time, he seems more reassembled than ever!
Pub. THE
update the