Recruited this winter for the sum of 121 million euros, Enzo Fernandez gave his first impressions of his arrival at Chelsea.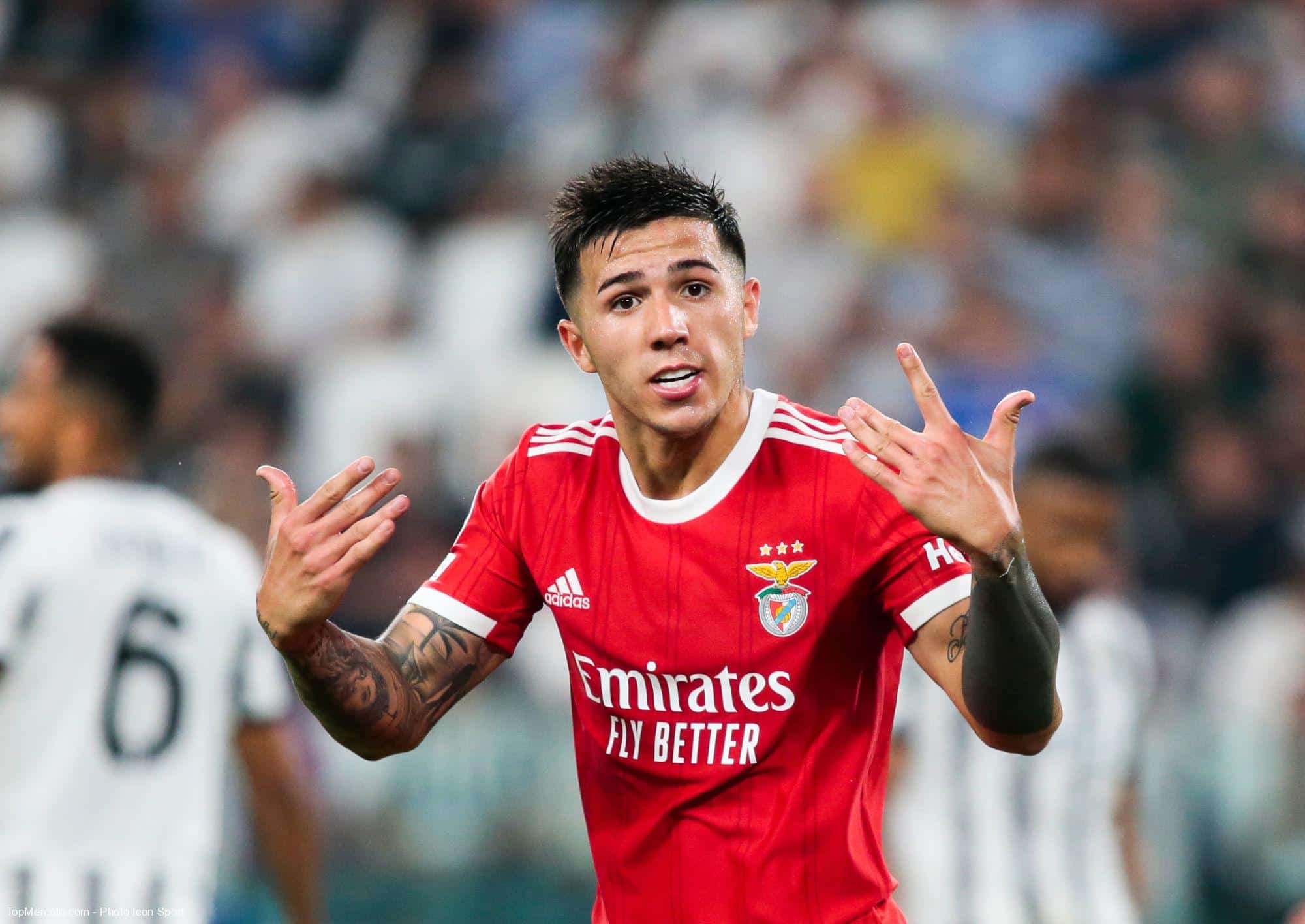 The biggest spender of the month of January, with purchases of more than 300 million euros, Chelsea ended their winter recruitment in style by attracting Enzo Fernandez, the Argentinian midfielder of only 22 years. The Blues have agreed to match his release clause with Benfica Lisbon, amounting to 121 million euros, the most expensive transfer of the winter.
"I am happy and excited"
Committed to the London capital club on a long-term contract, until June 2031, the 2022 world champion with the Albiceleste released his first reaction to his arrival at Stamford Bridge, with the club's official media. . "I am grateful to Chelsea and their owners for doing everything they could to have me part of this project. I'm happy and excited to be joining Pride of London, playing in the best league in the world and competing for the biggest trophies. I look forward to playing in front of our fans and helping my teammates on and off the pitch."said the best young player of the World Cup in Qatar.
Enzo Fernandez, who will recover the number 5 worn until then by Jorginho, who left for Arsenal, will only have played six months with the Lisbon team, for a total of 29 appearances in all competitions in 2022-2023 (4 goals). The native of San Martin could take his first steps under the orders of Graham Potter on the occasion of the reception Friday evening of Fulham, a meeting brought to open the 22nd day of the Premier League. In view of this very substantial investment, the Argentinian knows that he will have to meet expectations.