Laurent Batlles delivered an uncompromising analysis of the defeat conceded on Saturday by AS Saint-Etienne against Sochaux (2-3), to Geoffroy-Guichard.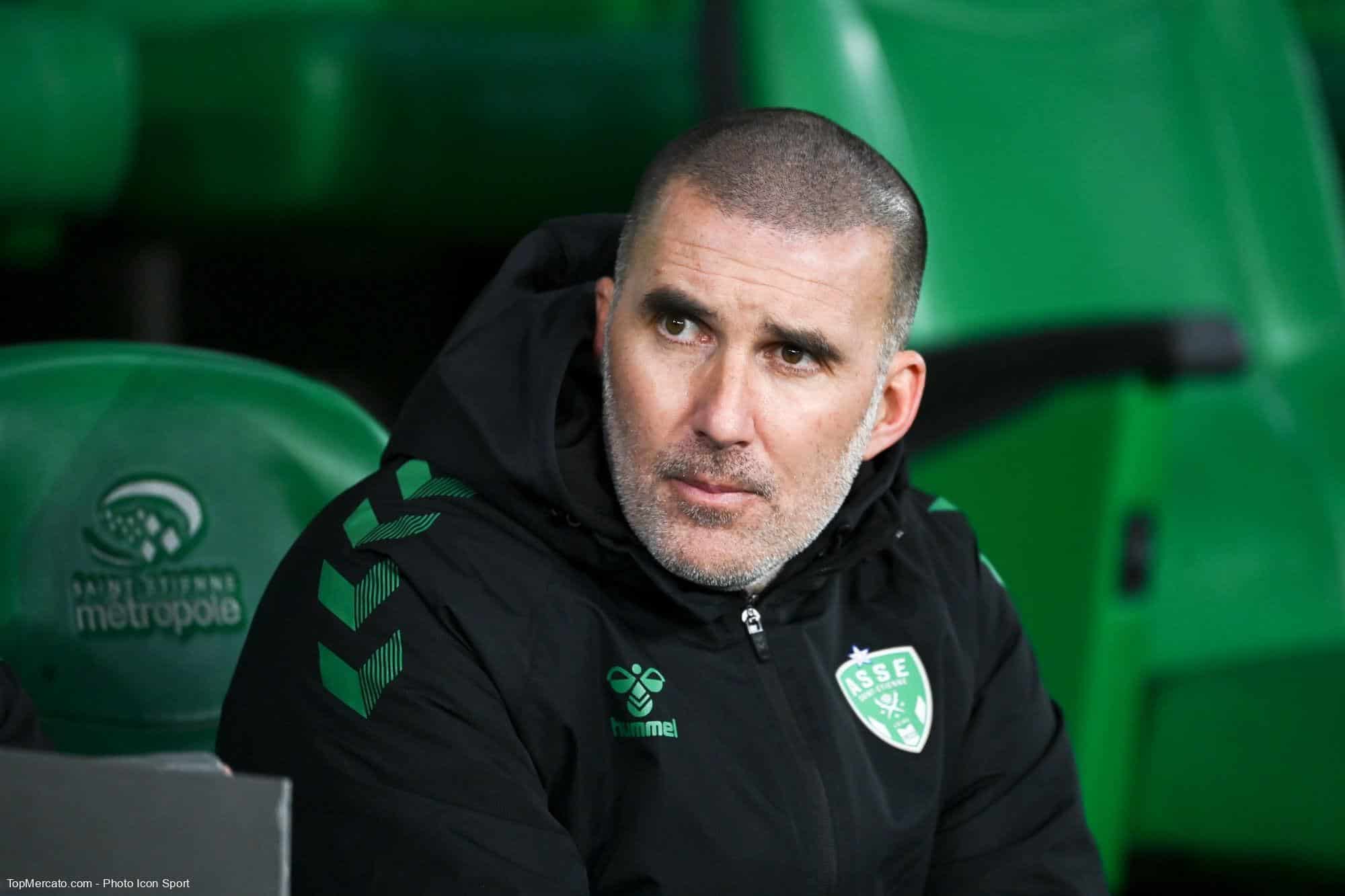 AS Saint-Etienne did not go far from recording a third consecutive victory. After two successes against Laval (1-0) and Niort (1-0) which allowed him to relaunch in the race for maintenance, the Forez club lost Saturday afternoon against Sochaux in its Geoffroy- Guichard (2-3), as part of the 20th day of Ligue 2. Led quickly by the FCSM, candidate for the rise in the elite, the Greens thought to overthrow the players of Olivier Guégan in the second half, thanks to a penalty from Jean-Philippe Krasso and a new goal from their winter rookie Gaëtan Charbonnier. But the partners of Gautier Larsonneur cracked in the last minutes and suffered their ninth defeat of the season, on a goal from Ibrahim Sissoko scored after stoppage time.
"It's cruel"
After the meeting, Laurent Batlles did not hide his disappointment. In a press conference, the Forézien coach was irritated by the outcome of the debates. "Tonight (yesterday) it's hard to understand. When reviewing the images, there are certain mistakes one should not make. We take a goal quickly but we are not disunited for all that. In the first period, Sochaux did not create much, despite everything, neither did we. But in the second half, we showed more things. After this second goal, we lack serenity, maturity to avoid these two goals. It's cruel."
This disillusion prevents Saint-Etienne from continuing its rise in the standings. The Nîmes Olympique having won the match of fear against the Chamois Niortais (3-2), ASSE even fell to 19th place with 18 points, three lengths behind the first non-relegation player Dijon. From next Tuesday, the Stéphanois will try to bounce back on the lawn of the Sporting Club de Bastia, on behalf of this 21st act of a painful season for the green people.