Every summer, trainer Chris Brickley's star-studded Black Ops open runs garner buzz on social media. It's an opportunity for basketball fans to see not only what their favorite players are up to, but to watch them hoop and match up against other top names in the game.
He initially named the runs "Black Ops" because he wanted the workouts and open runs to be discreet. Here, Brickley is giving you an insider breakdown of another year of Black Ops Basketball.
---
The 2023 SLAM x BlackOps Awards
Breakout Season: Bones Hyland 
This was my first off-season working with Bones. Every time we worked out, he was very impressive. I was surprised at how well he shot the ball along with his positive attitude. I think the Clippers are a great spot for him and I'm ready for him to have a breakout year.
---
Mentor Award: Donovan Mitchell
Over the past few off-seasons, the Mentor Award went to Carmelo Anthony. Donavan Mitchell is now the new recipient of that award—not only is he a mentor towards young players in the NBA but he also is a mentor to some of the nation's most elite. After workouts, he would talk to guys like Ian Jackson and Elliot Cadeau and give them some real gems on the journey of becoming a pro.
---
Draft Day Award: Amen Thompson and Cam Whitmore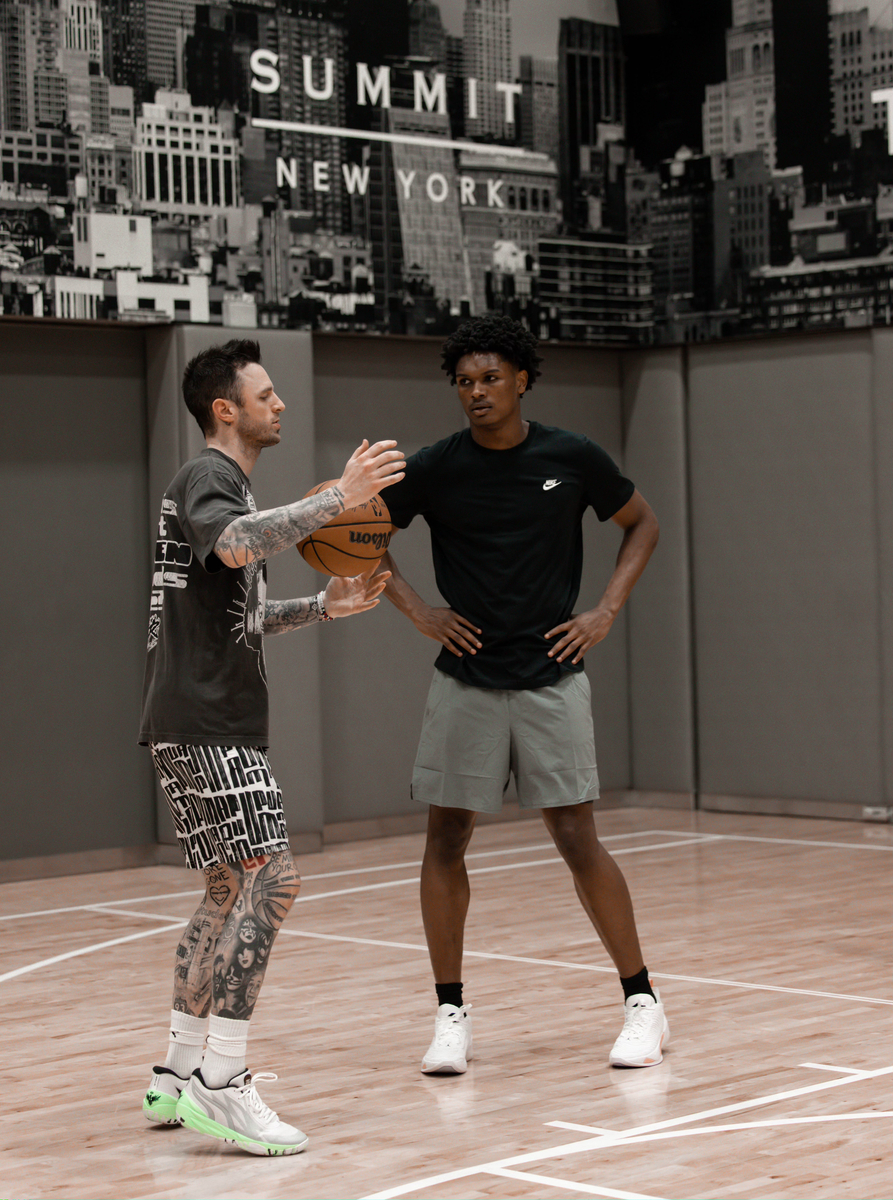 The Houston Rockets had a great NBA Draft. I think both Amen and Cam could have immediate impacts this season. Both players play both sides of the ball and are super eager to get better. Shout out to the scouting department in Houston, they did their thing.
---
The Future Award: Cooper Flagg
I think Cooper is a once in a generation type of player. He is super versatile and can finish above the rim, with both hands. He's a constant matchup problem on offense and great on the defensive end. He's a beast. His knack for blocking shots is as good as I've seen at the high school level and he has something that you can't teach. He has that DOG in him. 
Prior to reclassifying, Cooper was one of the most impressive players at the Brickley invitational. 
---
Best BlackOps Duo: Klay Thompson and Kevin Love
Klay Thompson and Kevin Love grew up together, but they never played on the same team. This offseason when they played on the same team at the Black Ops run, it was special to watch. They won five straight games, which I think was the first time a team did so in BlackOps history. The way they complimented each other, you would have thought they were teammates in the past. 
Klay was moving out the ball, K-Love was finding him and vice versa. It seemed like they both didn't miss a shot. 
---
Shooting Award: Paige Bueckers 
We did a bunch of shooting drills, but Paige hit 29 threes in a row. That was the most threes we've seen consecutively all offseason. I'm excited to watch Paige play this year at UConn, she's going to remind people how good she is. The last time she's played a full season, she was college basketball's Player of the Year. 
---
Surprise Player Award: Ty Jerome
Ty has been in the League for four seasons. The Cavaliers will be his fourth team. I think with the right opportunity Ty is going to shock a lot of people in the League. He's very elite from a skill standpoint. There's nothing that he can't do: he shoots at an elite level, his ball handling is elite and so is his decision-making. I think he could be a bright spot off the bench for the Cavs this year. 
---
Early bird Award: Jimmy Butler 
Nobody works out as early in the morning as Jimmy Butler. He comes with a different type of energy in the mornings; he's going to have either country music or heavy metal blasting on the speakers and the gym is going to feel like a sauna. I think I still dream about the number 78— that's what the gym needed to be set for every time Jimmy worked out. Not only did he get a good workout but everyone in the gym got in a good sweat, too.
Jimmy is ready to have one of the best seasons of his career! He had a great summer of workouts. 
---
Best Black Ops Matchup: Donovan Mitchell vs Trae Young
It was fun seeing two of the most elite guards in the NBA go at each other. Originally, Donovan was just supposed to work out and watch the run but once Trae arrived, he persuaded Donovan to play. Both of them were going at each other and the series ended 3-2. Donovan's team got the win for the day.
---
High Flyers Award: Obi Toppin and Jacob Toppin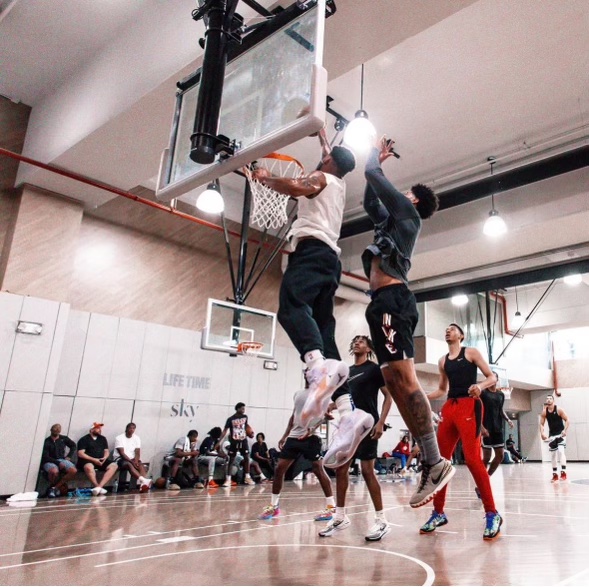 Every time the Toppin brothers came to a run, both of them were above the rim the entire time. They both posterized many players this offseason. I'm excited to watch Obi with the Pacers. 
---
Most viral picture picture: Jan (Russell Westbrook workout) 
Shoutout our intern from Vietnam, Jan. Jan had a hard task all offseason with guarding  some of the NBA's best players. He definitely had a difficult time guarding Russell Westbrook! I don't blame him but this picture in particular went viral across the world. We joke about it with him to this day.
---
Most Viral Moment: Tom Brady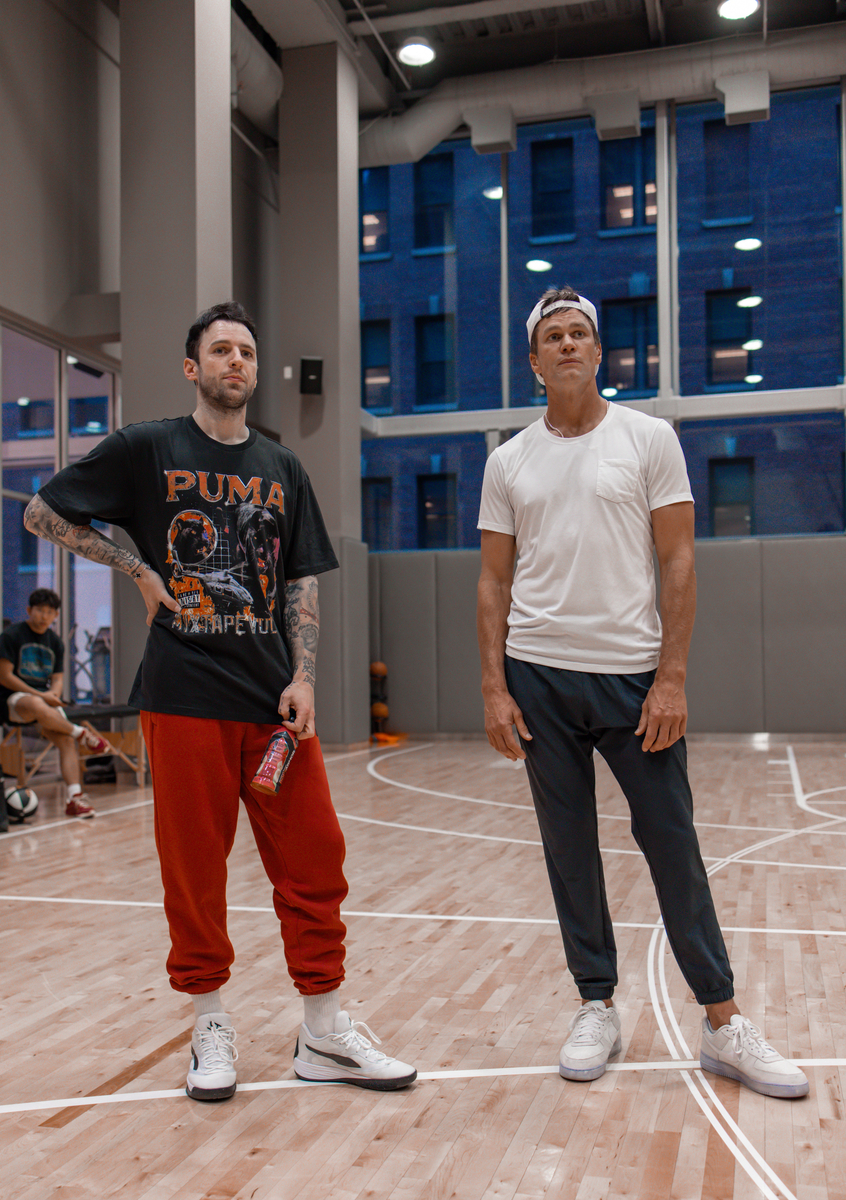 The most viral moment was definitely the Tom Brady workout. It got 34 million views across all platforms within the first 48 hours. On my page, it was shared 58,600 times. That's the most of any video this summer. Tom Brady is the GOAT! 
---
Most Surprising Shooter Award: H.E.R.
Grammy award-winning artist H.E.R. has developed a big-time jumpshot!! In the past, the best artist shooting award would go to J. Cole, but I think Gabi would make a run for that award now. She can really shoot it. Ask Jimmy Butler. 
---
'He's Next' Award: Kiyan Anthony 
Not only did he grow a few inches this summer, but Kiyan Anthony really made a name for himself on the EYBL Circuit. He has developed some of his dad's footwork, which has made him one of the most elite grassroot players in the country. Sky's the limit for Kiyan. 
---
The 2023 SLAM x Black Ops Awards: Jimmy Butler, Tom Brady and More MORE FROM WSLAM.