By Retta Race on SwimSwam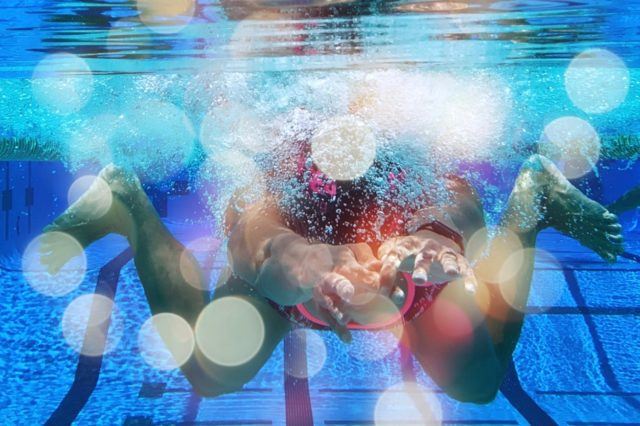 2023 GIANT OPEN FINALE (FRA)
Saturday, March 18th & Sunday, March 19th
Saint-German-En-Laye, France
LCM (50m)
On the heels of her 200m breaststroke national record from day one of this 2023 Giant Open, Dutch Olympian Tes Schouten clocked a new standard in the 100m breast.
Schouten got to the wall tonight in a time of 1:05.92 to become the first woman ever from her nation to get under the 1:06 barrier in this event. Schouten beat the 4-woman field handily, with French racer Charlotte Bonnet snagging silver while teammate Adele Blanchetiere rounded out the top 3.
Bonnet produced a new national record of her own in 1:07.76 while Blanchetiere was well back in 1:10.90 for bronze.
Entering this meet, Schouten's lifetime best and former record sat at the 1:06.09 she produced at December's Rotterdam Qualification Meet. That result was comprised of splits of 31.44 and 34.65 while her new mark of 1:05.92 saw the 22-year-old open in 31.15 and close in 34.77.
With her new record, Schouten remains #1 in the world this season.
2

Reona




Aoki

JPN
1:06.11
12/01
3

Lilly




King

USA
1:06.28
03/02
4

Tatiana




Belongoff

RUS
1:06.53
02/26
5

Lara




Van Niekerk

RSA
1:06.65
03/03
Schouten has been making major strides in both breaststroke events over the past year. At the 2022 World Championships in Budapest, she finished 15th in a result of 1:07.20. She dropped that down to 1:06.88 last November in Eindhoven before hacking that to the aforementioned 1:06.09.
Now she's entered entirely new territory, qualifying for the Paris 2024 Olympic Games in the process. As the qualifying window opened on March 1st, Schouten's new mark dips under the World Aquatics Olympic Qualification Time of 1:06.79 and earns her 2nd Olympic Games bid.
SwimSwam: Tes Schouten Rips 1:05.92 100 Breast To Qualify for Paris 2024