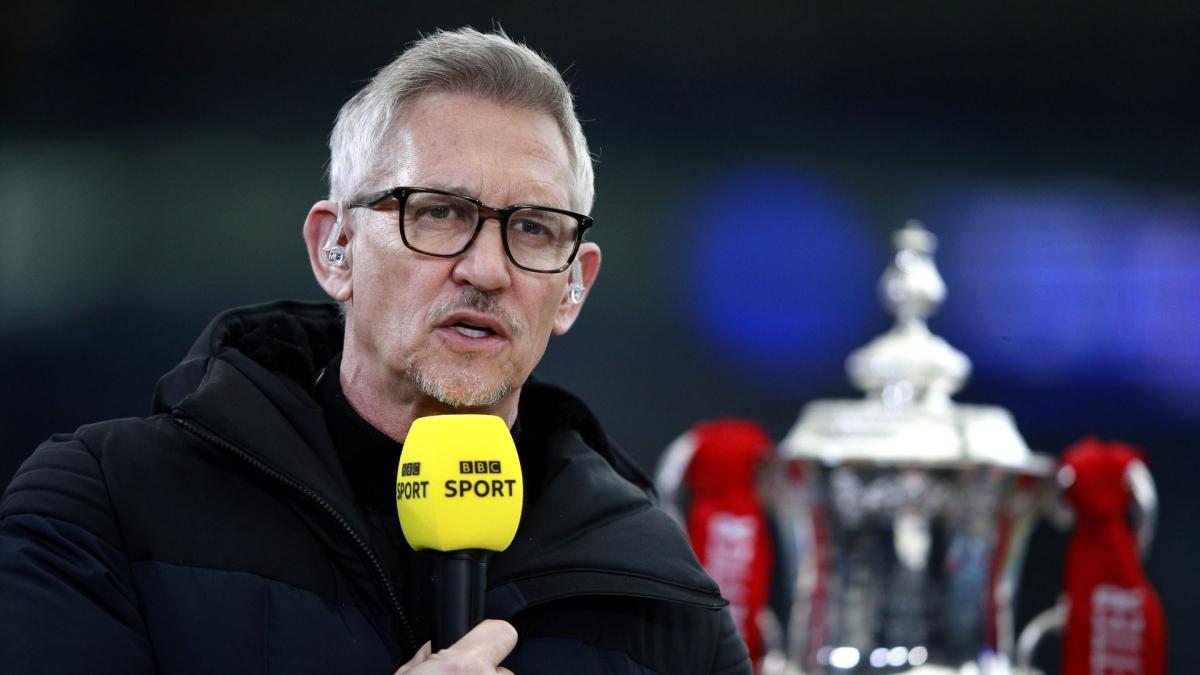 This is enough to distract Gary Lineker and his team. During the pre-Cup match between Liverpool and Wolverhampton this evening on the BBCthe program presented by the former star striker of the Three Lions was disturbed by noises of sexual intercourse in the middle of the studio, perfectly audible on the air. "I don't know who makes that noise" preferred to joke Lineker, asking his consultant Danny Murphy, also caught off guard in this story of"stop making those noises?" Present live from the Molineux Stadium, Alan Shearer also did not miss a crumb of this embarrassing moment, with a smile firmly on his lips.
What's next after this ad
The incident even happened a second time, as the show's presenter tweeted a photo of an old phone snagged on duct tape later that evening. "We found this taped to the back of the board. For a sabotage, it was quite amusing. The Twitter trending incident in England also made him laugh, probably much more than the management who will have to investigate to find out the identity of the joker behind this prank. Clues would point to Micah Richards as the culprit, the former Manchester City defender, consultant on the BBC, retweeted some messages about it on the social network.
To read
FA Cup: Liverpool win against Wolves and will find Brighton in the next round
Pub. the
update the