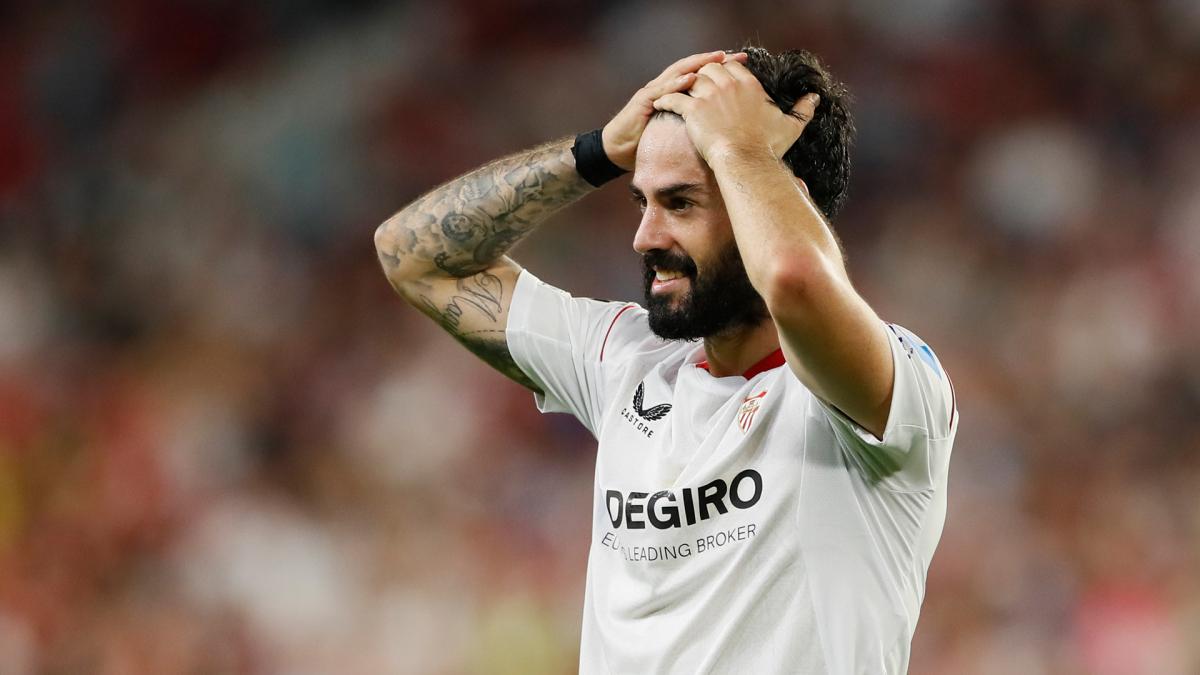 Isco and Sevilla FC, it may already be over. After nine years spent at Real Madrid and an important place under the orders of Zinedine Zidane, the Spanish striker has gradually lost his starting place under the orders of Carlo Ancelotti. Last summer, he even made the decision to leave the Merengues and sign for two years with Sevilla FC, until 2024. He who arrived at Real Madrid in 2013, from Malaga.
But quickly, the return to Andalusian lands went wrong for the 30-year-old Spaniard. Since his arrival, he has only played 19 games in all competitions and has only delivered three assists, with a goal scored in C1, against Copenhagen. Desired by Julen Lopetegui, he finally left the plans of the Sevillian club since the dismissal of the former Spanish coach, whose 1-4 defeat at home against Borussia Dortmund in the Champions League was fatal.
Isco is already finalizing its contract termination
In addition, a heated discussion between sporting director Monchi and the former Real Madrid midfielder reportedly took place… and there was said to be little more than a few words exchanged, at the beginning of December. And according to the latest information from brand, the Andalusian club would have simply made the decision to separate from its player. The management of the club and the Isco clan would be on the way to finding an agreement to terminate his contract.
Despite the expectations around him, Isco will not have convinced his leaders and his transfer will therefore have been a failure. Now free of any contract, the Spanish international – not selected for the 2022 World Cup in Qatar – is looking for a new challenge to relaunch his career. He who hoped to find his best level with Julen Lopetegui, who counted a lot on him when he was on the bench of La Roja. It remains to be seen if a La Liga club is ready to recover it or if it wants to try to discover a new championship.