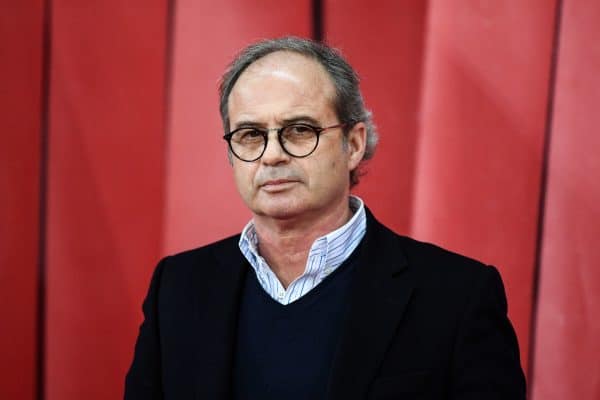 In an interview given to TelefootLuis Campos returned to all the hot topics of PSG news.
Asked in particular about Neymar's season, package Saturday against Toulouse (2-1) in Ligue 1, the football advisor of the Parisian club welcomed the total involvement of the Brazilian international. "The truth is that since my arrival at PSG, I have no criticism to make about Neymar. Always on time, always with a good disposition. This Neymar is an incredible Neymar"underlined the Portuguese before discussing his collaboration started last year in the French capital. "I am 1000% involved in this project. This year is a special year. The biggest event is the extension of Mbappé. It is a great job for the president: it is extraordinary", he continued. https://twitter.com/telefoot_TF1/status/1622176746664611844?cxt=HHwWiMC-vYHKkIMtAAAA
Mbappé already at the top of the world?
Relaunched on the French international, Campos was clearly dithyrambic. "If Kylian is one of the best strikers in the world? He is already the best striker (…) Losing Kylian, of course it's hard. I saw him very sad after his injury. But I also seen today working to accelerate his recovery as soon as possible. This is the personality of the winners"assured the PSG football adviser.
The PSG plan
Regarding the transfer window, Campos played the franchise card. "We tried to be creative, with the financial constraints we have. We made a good plan, which involves reducing the number of players in the squad, to make room for young people"he explained before delivering his recipe for success. "The big stars cannot win a trophy alone. They can win a game, two games, or a few games. But they need others, harmony. We have made great progress, but we must continue to progress ". PSG will challenge OM on Wednesday evening at the Vélodrome in the round of 16 of the Coupe de France before facing AS Monaco in the Principality in Ligue 1 and receiving Bayern Munich in the round of 16 first leg of the Champions League. Holy program…