Away from the field since April 2022, Paul Pogba signed his big return to competition on Tuesday with Juventus Turin, against Torino in the league.
Photo credits: Sportinfoto/DeFodi Images/IconSport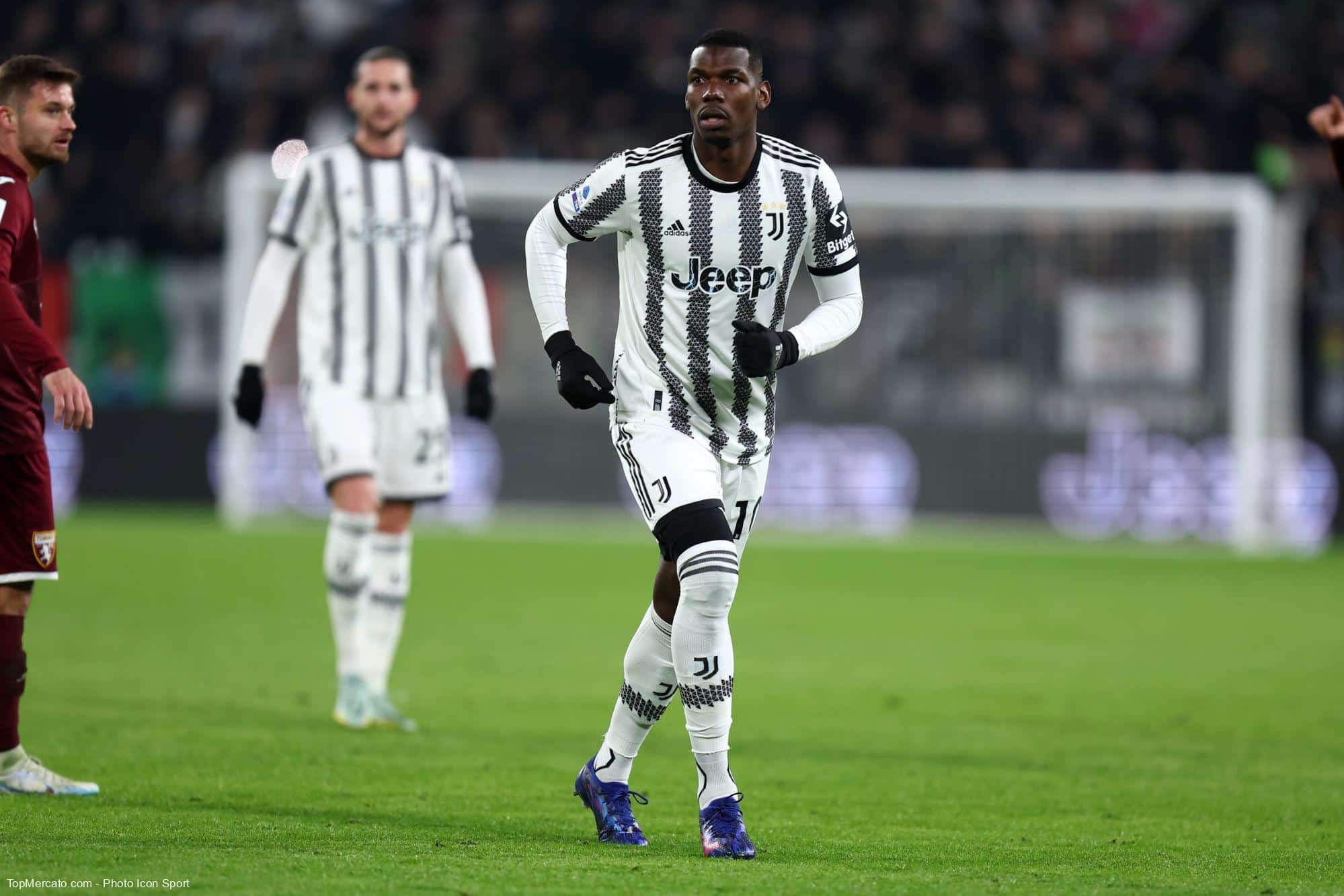 Paul Pogba had not stepped on the lawns since April 19, 2022. On that day, the French midfielder appeared for the last time in official competition while still wearing the Manchester United jersey, against Liverpool in the Premier League. (0-4). Since away from the field due to a knee injury which notably caused him to miss the 2022 World Cup in Qatar with the Blues, the 29-year-old has finally played with Juventus Turin.
"So happy to be back"
Tuesday, on the occasion of the victory won at home by the Old Lady against Torino (4-2, 24th day of Serie A), the 2018 world champion replaced Enzo Barrenechea in the 69th minute of play. when Seine-et-Marnais came into play, the Piedmont club managed to win against its neighbor thanks to two goals from Gleison Bremer and Adrien Rabiot.
After the meeting, the native of Lagny-sur-Marne reacted to his comeback expected for several weeks, through a message posted on his page instagram. Paul Pogba obviously did not hide his joy. "All smiles for tonight, so happy to be back. Thank you for the warm welcome"wrote the Turin number 10, who has honored his first with Juventus Turin since returning to the club last summer.
The former Mancunian now hopes to chain appearances. In the short term, Paul Pogba is aiming for a start, perhaps next Sunday against AS Roma at the Stadio Olimpico as part of the 25th day of Serie A. Massimiliano Allegri will also count on his services for the double confrontation against the Germans of Friborg in the round of 16 of the Europa League, on Thursday March 9 and 16.