Pirelli has done the math and the analysis to determine the optimal tyre strategy for Sunday's Saudi Arabian Grand Prix.
The Jeddah Cornich Circuit – the fastest street circuit of the year – offers a medium level of grip but the sand blown onto the surface can influence this on the low-abrasion asphalt.
While Bahrain was all about traction and braking, Jeddah is predominantly about lateral force impacting the tyres.
Formula 1's exclusive tyre supplier has chosen the same compound choices as last year at Jeddah, namely the C2 White hard, C3 Yellow medium and C4 Red soft.
"We saw an interesting qualifying with plenty of memorable moments," commented Pirelli F1 boss Mario Isola.
"The C4 also showed itself to be a very versatile tyre in the final session that determined the grid, both on a flying lap as well as over longer runs.
"Q1 demonstrated how it was possible to have a good level of grip also on the second and third attempts with the same set of tyres, using cool-down laps in between.
"The opportunity to have a tyre with these characteristics already presented itself on certain circuits last year, and we've seen that once more here today."
Read also:
A one-stopper was the fastest option for last year's event, and that strategy should once again prove optimal in this year's race barring any unforeseen circumstances according to Isola.
"From a strategy point of view, all the data collected so far this weekend confirms a one-stopper as being the quickest option, with only small differences between the three possible combinations," said the Italian.
"This is also bearing in mind the high likelihood of neutralisations and possible stoppages, from what we have seen at the two previous grands prix held here to date."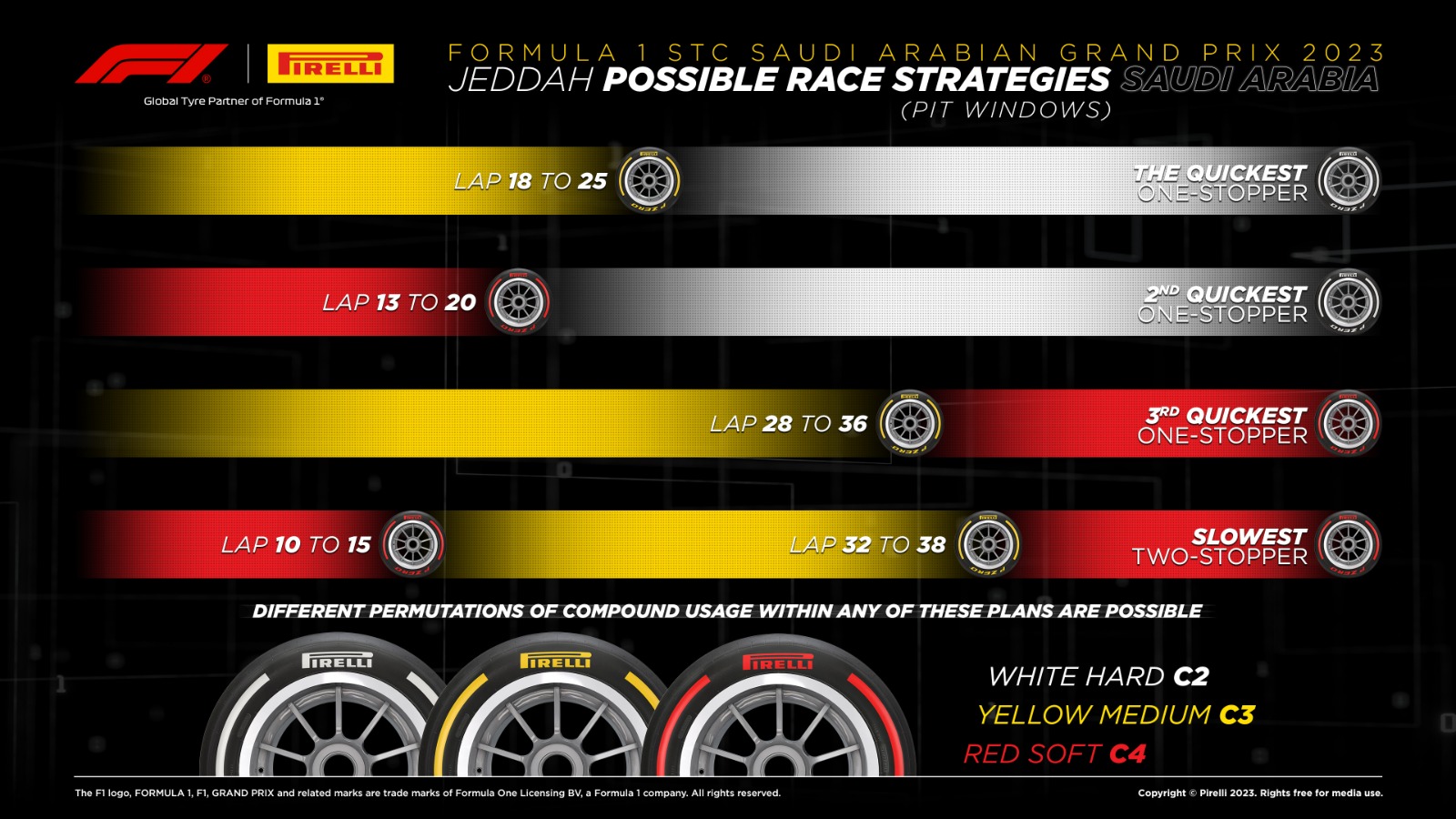 Keep up to date with all the F1 news via Facebook and Twitter
Pirelli reveals quickest tyre option for Saudi Arabian GP. F1i.com.