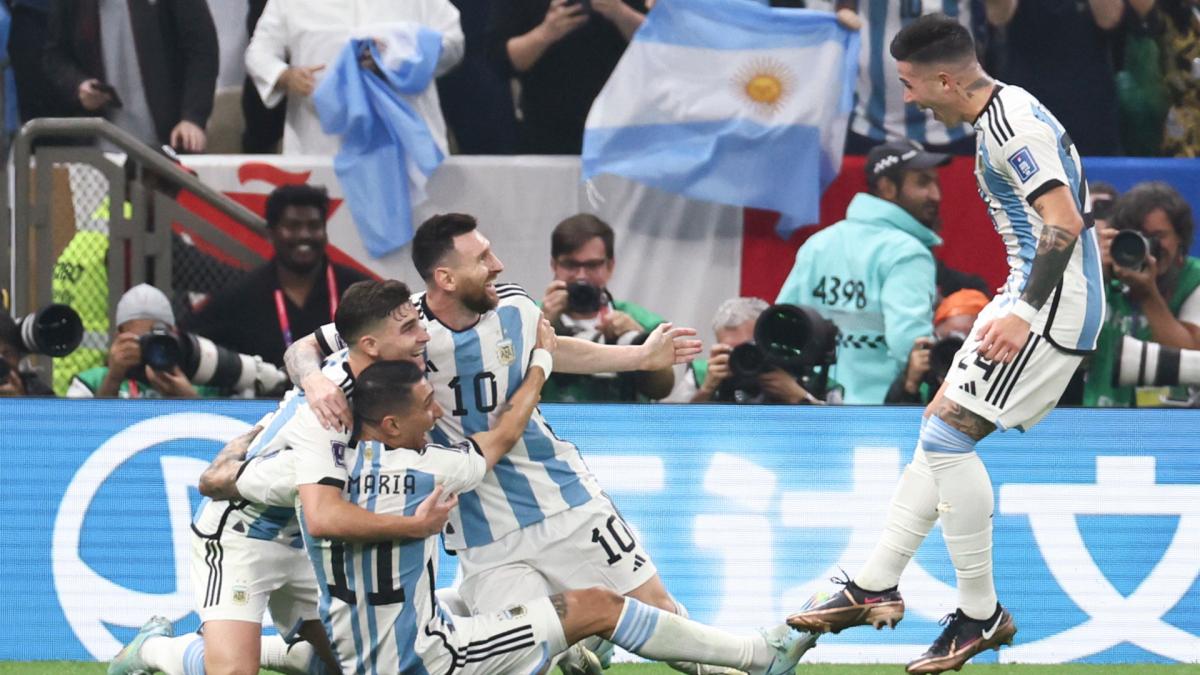 World champions Argentina won their third star in a crazy final against France (3-3/4-2 on penalties). A legendary match in the country where we celebrated the heroes of Albiceleste with dignity. Presenting the trophy on its imperial bus around a delirious crowd, the Argentine selection was able to savor, but the party could have turned into a nightmare.
While the players were on top of the bus a few meters off the ground, Rodrgio De Paul, Nicolas Otamendi, Lionel Messi, Leandro Paredes and Angel Di Maria narrowly avoided an electric cable. Leandro Paredes even lost his cap at that time and had one leg in the air…
¡CUIDADO CON LOS CABLES MUCHACHOS! Insólito momento en la llegada de los campeones del mundo a Argentina.

He stole the gorra from Leandro Paredes. pic.twitter.com/mUfGmOTQdU

— ESPN Argentina (@ESPNArgentina) December 20, 2022
Messi, Paredes and Di Maria came very close to tragedy 24hfootnews.