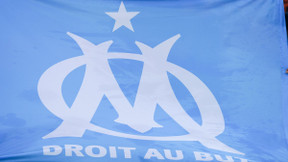 Very active during the winter transfer window, OM dropped nearly €55m and even joined the Top 5 of the biggest spenders on the market. A worrying finding in the eyes of Daniel Riolo, who believes that the Marseille club will therefore imperatively need to part with several elements with a large market value to bail out the coffers.
It's a fact, theOM has been busy in recent weeks on the transfer market, both in terms of departures and arrivals! Gerson (Flamengo) and Bamba Dieng (heart rate Lorient) were transferred, bringing in around €22m between them, while Luis Suarez (Almería), Isaac Toure (Auxerre) and Pope Gueye (heart rate Seville) left in the form of a loan.
It was his dream at OM, he finally arrives https://t.co/TPFjhqs1Wo pic.twitter.com/XWR3hScTf6

— 24hfootnews (@24hfootnews) February 1, 2023
55M€ of expenses
This wave of departures therefore prompted the management of theOM to get their hands on the wallet, and in total, nearly €55M was spent to attract Ruslan Malinovskyi, Azzedine Ounahi and Vitinha. A large sum, which incidentally makesOM one of the biggest spending European clubs in this transfer window winter.
"Sorrel will have to come in"
And this transfer window expensive also arouses some reflection in Daniel Riolowho expressed on the airwaves of RMC Sport his reservations about the financial situation of theOM and believes that he will have to part with major players next summer to recover: " Longoria will have to sell because he is spending a lot of money. Some sorrel will have to come in (…) I wonder if there isn't some sorrel from next season's Champions League ", loose Riolo.
Mercato Mercato – OM: It announces great departures 24hfootnews.