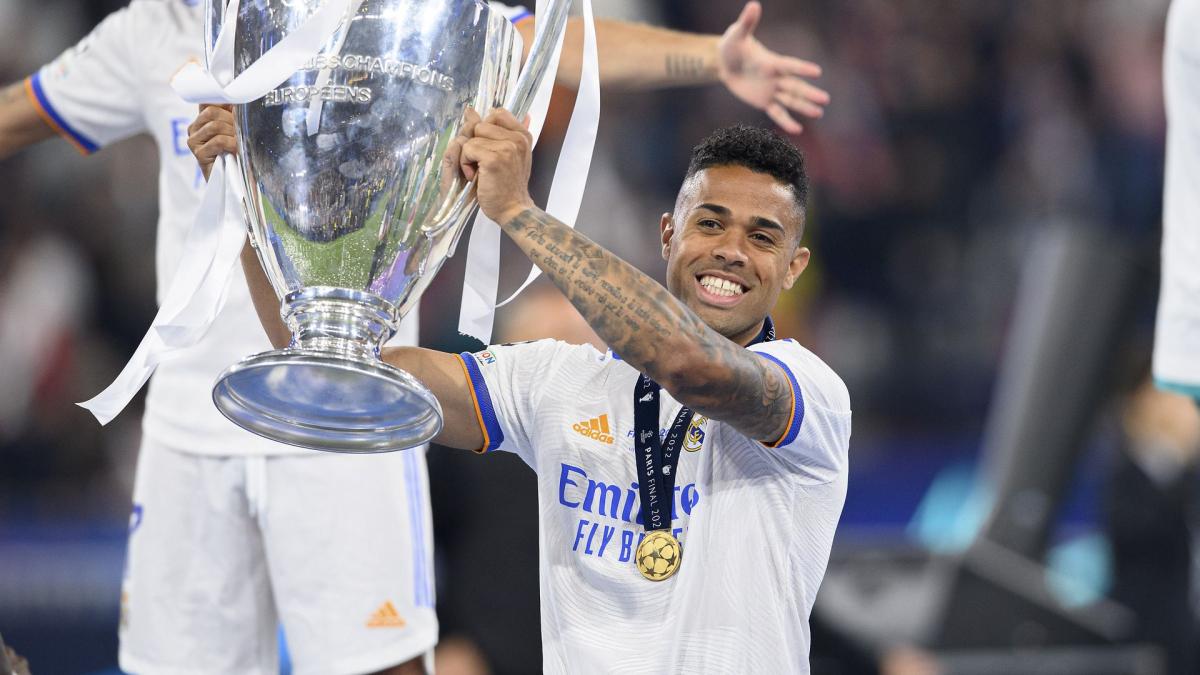 What's next after this ad
Real Madrid are already on the offensive. This winter, the residents of the Santiago-Bernabéu stadium have already completed the arrival of the Brazilian nugget Endrick. But the 16-year-old won't arrive until 2024, once he comes of age. While waiting to be able to count on him, or even on Kylian Mbappé or Erling Braut Haaland in the future, the Merengues are already well armed offensively with in particular Karim Benzema, Rodrygo or Vinicius Jr. Carlo Ancelotti also has Mariano Diaz at his disposal.
But the Mister doesn't really count on him. It must be said that since his return to Real Madrid, after a successful season with Olympique Lyonnais, the Dominican has had a string of disappointments. In addition to his multiple passages through the infirmary, Mariano Diaz was only a simple substitute in the eyes of Zinedine Zidane then Carlo Ancelotti. This 2022-23 season, the 29-year-old has only been used 5 times. But it should be noted that he only played 32 minutes in total (0 goals, 0 assists). Despite KB9's injury, Ancelotti didn't really call on him.
To read
Real Madrid: Mariano Diaz is missing!
Mariano is ready to extend his contract
It should be remembered that the champions of Spain and Europe 2022 have been trying to get rid of him by all means in recent seasons. Despite a few approaches or touches with certain clubs, Mariano systematically refuses to leave. However, last summer he was finally open to a departure and he even asked Real Madrid to help him by releasing him from his contract which ends in June 2023. What the Merengues refused, they who did not have wished to give no gift to a player who put a spoke in their wheels when they wanted to make him leave. But this winter, the situation is different.
What's next after this ad
The attacker has the cards in hand since he will be free in June. However, he does not seem ready to slam the door of Real Madrid this winter, he who receives a nice salary. In effect, Defense Central reveals that Mariano made a daring proposal to his club. He asked his agent to negotiate a contract extension with Los Blancos. To convince them, he would be ready to lower his salary, from 4.5 million euros net to 2 million euros net per year. An astonishing proposition since Real Madrid have always been clear that they weren't counting on him. An extension is in no way envisaged ensures DC. Five years after his return, Mariano Diaz will have to find a new base. Because this time, no comeback is planned in Madrid.
Pub. the
Mariano Diaz made a cheeky request to Real Madrid 24hfootnews.