By Ben Dornan on SwimSwam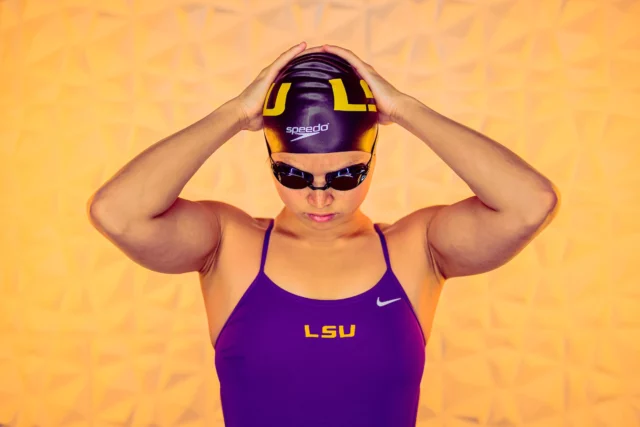 2023 SEC SWIMMING & DIVING CHAMPIONSHIPS
Tuesday, February 14 – Saturday, February 18, 2023
Rec Center Natatorium, College Station, TX
Defending Champions:

Women: Tennessee (1x)
Men: Florida (10x)
Maggie MacNeil swam a new SEC record in the 50 freestyle during day two finals at the 2023 SEC Championships. MacNeil brought the record under 21 seconds for the first time with a 20.98, slicing 0.05 seconds off the previous record of 21.03. MacNeil and Erika Brown shared that previous record, which Brown swam at the 2020 SEC Championships and MacNeil swam at the 2022 Art Adamson Invitational.
This is also a new PB for Maggie MacNeil as that 21.03 in November 2022 was her fastest-ever performance. MacNeil also holds the Big Ten record in the 50 freestyle at a 21.17 from the 2021 NCAA Championships, which she set as a Michigan Wolverine.
Maggie MacNeil is now part of an exclusive group of women who have swum under 21 seconds in the 50 freestyle. A few minutes before she set this SEC record, Gretchen Walsh of Virginia lowered the NCAA record in the event to a 20.83 at the ACC Championships. Prior to that, Kate Douglass held at a 20.84 from her swim at the 2022 NCAA Championships. Walsh, Douglass, and Abbey Weitzeil are the only women before MacNeil to swim a 20. in the 50 free.
Fastest All-Time Performers, Women's 50 Free
Gretchen Walsh – 20.83 (2023)
Kate Douglass  – 20.84 (2022)
Abbey Weitzeil – 20.90 (2019)
Maggie MacNeil – 20.98 (2023)
Erika Brown – 21.03 (2020)
By swimming a 21.03 MacNeil also reset the SEC meet record, which was also Brown's 21.03 from the 2020 Championships. MacNeil's 21.03 was also an LSU school record, meaning she was the first woman at LSU to crack the 21-second barrier.
MacNeil won the 50 free by nearly a full second, stopping the clock ahead of Mona McSharry's 21.74. McSharry took silver for Tennessee and Kalia Antoniou finished just 0.01 seconds later to snag bronze for Alabama. This was MacNeil's second gold medal of the night, following her contribution to LSU's SEC title-winning 200 freestyle relay earlier in the session.
SwimSwam: Maggie MacNeil Posts 20.98 50 Freestyle For New SEC Record, #4 Performer In History