Ed Lynch is chatting live now!  Click this link to join in.
Before he became GM of the Cubs, Ed Lynch was a pitcher.  He was drafted by the Rangers out of the University of South Carolina in the 22nd round back in 1977.  A few years later, Lynch was traded to the Mets.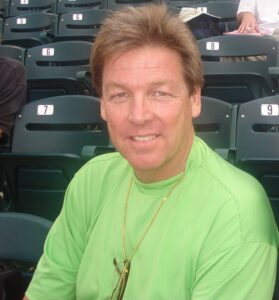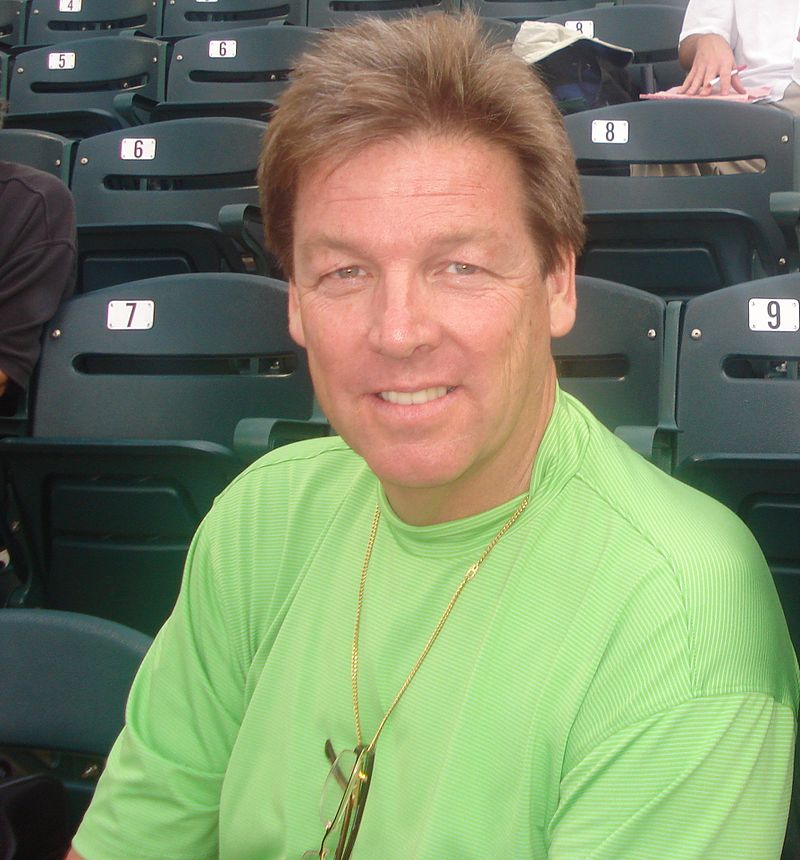 Lynch broke in with the Mets in 1980.  Lynch led the Mets with 94 starts from 1981-85, working with rotation-mates such as Tom Seaver, Dwight Gooden, Ron Darling, Sid Fernandez, and Mike Scott.   Known for his excellent control, Lynch ranked fifth in the NL in walk rate in '83 and third in '85.
Unfortunately, Lynch's time with the legendary '86 Mets was cut short, as he was traded to the Cubs on June 30th of that year.  As Lynch later put it to Jennifer Frey of the New York Times, "It was like living with a family all year, then getting kicked out on Christmas Eve."  After the '87 season, Lynch's pitching career was over.
According to Frey, Lynch "went on to receive a law degree at the University of Miami. He was hired out of law school by Joe McIlvaine — then the general manager in San Diego — to serve as director of player development for the Padres."  After a brief stint under McIlvaine back with the Mets, Lynch was named GM of the Cubs in October 1994 at the age of 38.
Lynch's top draft picks during his tenure as Cubs GM included Kerry Wood, Jon Garland, and Corey Patterson.  One key Lynch trade, which I remember vividly reading about in the newspaper at the age of 15, was an August 1997 deal that sent Brian McRae, Mel Rojas, and Turk Wendell to the Mets for Mark Clark and Lance Johnson.
Those players were a key part of the 1998 Cubs, a Lynch team that broke a nine-year playoff drought.  Led by a 66 home run season by Sammy Sosa and the typically-excellent Mark Grace, the '98 Cubs also included Lynch pickups Mickey Morandini, Henry Rodriguez, Gary Gaetti, Kevin Tapani, and Rod Beck.  Kerry Wood took home Rookie of the Year honors that season.
Player acquisitions during Lynch's tenure as Cubs GM also included Brian McRae, Jaime Navarro, Todd Zeile, Luis Gonzalez, Scott Servais, Terry Mulholland, Jeff Blauser, Jon Lieber, and Eric Young.  Additionally, Lynch was Cubs GM when Ryne Sandberg came out of retirement in 1996.  Lynch was also responsible for the hiring of manager Don Baylor in 1999, the first minority to hold that job in franchise history.
According to a SABR article by Jon Springer, Lynch "remained in the Cubs organization for another decade as a special assistant to the GM before joining the Toronto Blue Jays as a professional scout in 2010."  USA Today's Bob Nightengale caught up with Lynch in February 2020, at which point he was working as a realtor.
We're excited to have Ed on for a live chat here at MLBTR!  Click here to participate.
Ed is the first former MLB GM to come on for a live chat here.  If any other former GMs happen to read this and would like to participate, drop us a line!  You get to choose which questions to publish and answer, and it only takes an hour.