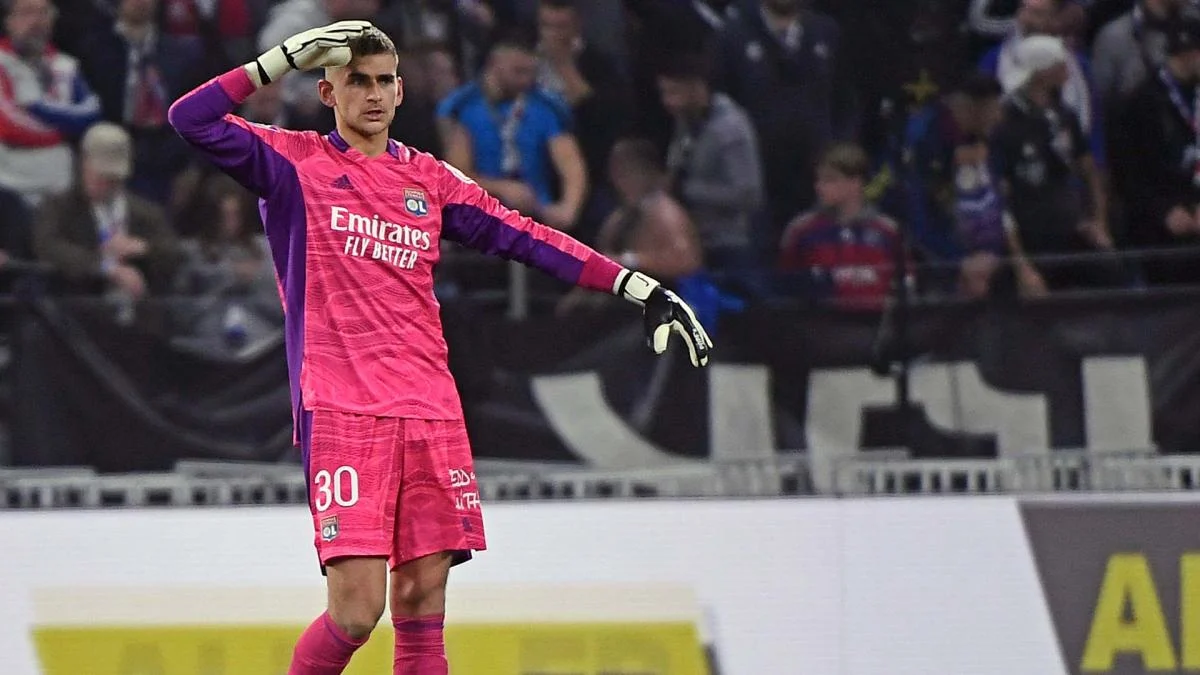 Already invited to leave Olympique Lyonnais last summer, Julian Pollersbeck will try his luck again this winter. A long knee injury at the start of the season prevented him from finding a new club, but the German goalkeeper is doing better."I'm training with the team again and I've fully recovered" he says in an interview with the specialized site Transfermarkt. At 28 and a year and a half from the end of his contract with the French club, he would like to look elsewhere to find a starting place, he who is crossed out by Anthony Lopes. "My top priority is that I want to play again regularly and be number one. The club indirectly told me that I could look elsewhere. Unfortunately, I got injured in August and therefore a summer transfer failed" he rewinds before mentioning the change of coach.
What's next after this ad
"I had a good relationship with Peter Bosz, who is known in the Bundesliga. It was very nice to be able to speak German with him. With Laurent Blanc, I get on well, but he doesn't speak German, so I have to express myself in French. Of course, it's not a great situation, I still want to play. Nevertheless, it hasn't changed my attitude to always press the accelerator. » The one who has been present at the club as an understudy since 2020 ensures that he will try to leave this winter. His agent is at work to find him a new challenge. "That's what agents are for. Me, I focus on the daily work in training. » Pollersbeck has only played 11 games since joining OL.
To read
OL: Laurent Blanc reveals his battle plan for the transfer window
Pub. the
update the