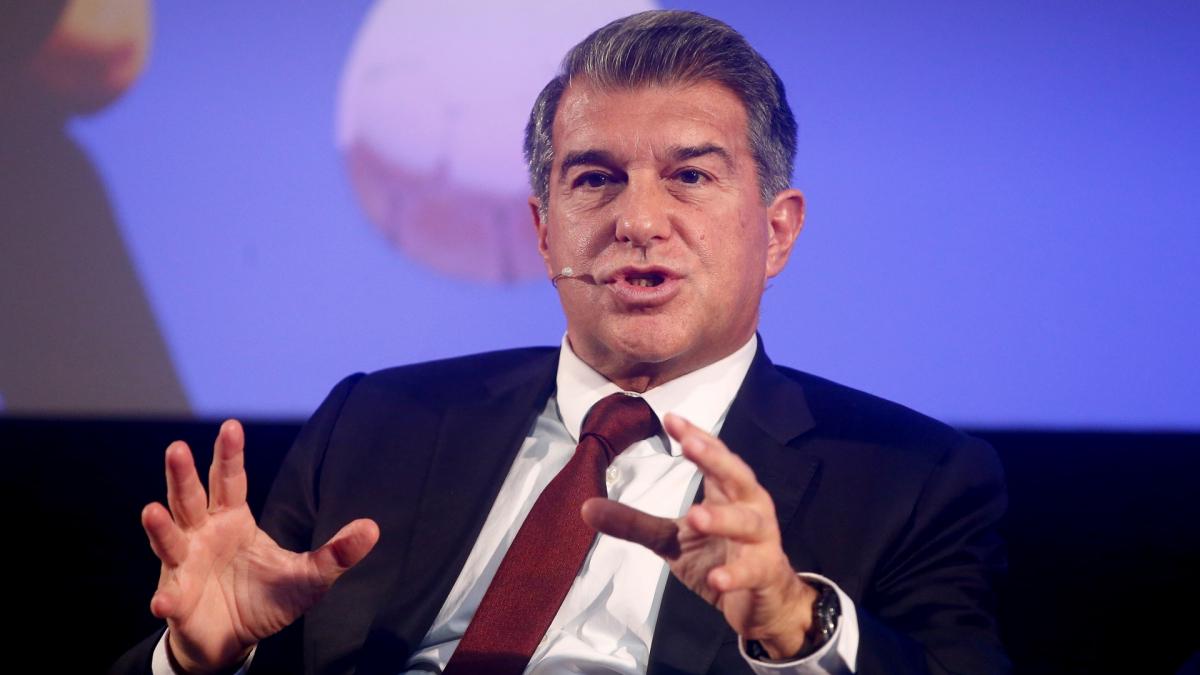 What's next after this ad
The new case that shakes up Spanish football. For the past few days, FC Barcelona has been at the center of a scandal that has caused a lot of ink to flow. Between 2016 and 2018, Camp Nou residents would have paid nearly 1.4 million euros to the company DASNIL95. This box was at the time the property of José María Enríquez Negreira, former referee and vice-president of the Technical Committee of Referees. Which is problematic. In the sights of justice following the opening of an investigation, Barça defends itself and denies any illegal act. While waiting for all the light to be shed on this dark affair, Spanish football has reacted to this new "Barçagate".
If Real Madrid remained very discreet, several La Liga clubs pointed the finger at the Blaugranas. La Liga boss Javier Tebas has followed suit and carved out Barca president Joan Laporta. "If he doesn't explain well or more reasonably why he was paid, I do think he should resign. He made a superficial statement. In Barcelona's note it says that all clubs were doing it. It's one thing to have ex-referees hired, and quite another to have ex-referees on the Technical Committee of Referees. This is a subject that I would like to see clarified. It's not three seasons, it's many, many seasons with more, several directives, I don't like that at all.
To read
Negreira case: the scathing threats of LaLiga president Javier Tebas to FC Barcelona!
Laporta explains the Negreira case
Then he added: "We will collaborate with the prosecution, if he considers that there is no reason to file a complaint, we believe that there are enough clues to file a complaint and continue the investigation. With what there is, you must continue to investigate. The clubs debated and talked about what they wanted. They are all deeply concerned and the clues tell us to investigate. We will continue actions to ensure that these events continue to be investigated in Europe or wherever necessary." Statements that have not gone unanswered. During a press conference organized on Tuesday, Joan Laporta sent very clear messages to Javier Tebas. His words are echoed by Sport And Mundo Deportivo.
What's next after this ad
"We have decided to outsource the investigation of the Negreira case. They conduct an independent and rigorous analysis of what happened. This is what the club, its members and its supporters deserve. Neither the Public Prosecutor's Office nor the police have informed us that we are in the middle of an investigation (…) During my first mandate, invoices were drawn up with the documentary support of the arbitration services requested. When we have more information, we will provide it. We are conducting an internal investigation and we will soon hold a press conference where we will provide all the information we have., he began by explaining. Then he attacked the La Liga boss.
Barça president settles accounts with Javier Tebas
"Say that Mr. Tebas has already come back to the fore. Some of you have already told us that Tebas is promoting a campaign against Barca and myself. He took off his mask again. In his career, he has already shown that he is anti-Barca as well as his phobia against Barca. In 2005, he didn't want Messi to play for Barca. Now it weighs on us because we didn't sign a contract with CVC and we wanted the Super League. Now he says his wish is that he doesn't want me to be president of FC Barcelona. He tries to destabilize. I will not give him the pleasure of this wish, because FC Barcelona is one of the members of La Liga.
What's next after this ad
He then concluded: "Whoever dedicates himself to smearing and sullying the history of FC Barcelona will have a forceful response. FC Barcelona, ​​its history, is based on spectacular football that led it to sporting success. Our players and coaches have led us to excellence. As chairman of this council, we will not allow them to smear our history. They will receive a strong response, thank you." Reassembled, Joan Laporta does not want to be destabilized by this new affair. Javier Tebas and the other La Liga clubs have been warned!
Pub. THE
update the
Joan Laporta takes out the sulfateuse and threatens Javier Tebas 24hfootnews.