Former Manchester United player Patrice Evra got involved in an altercation on the lawn of the Etihad Stadium after Manchester City qualified for the Champions League final at the expense of Real Madrid.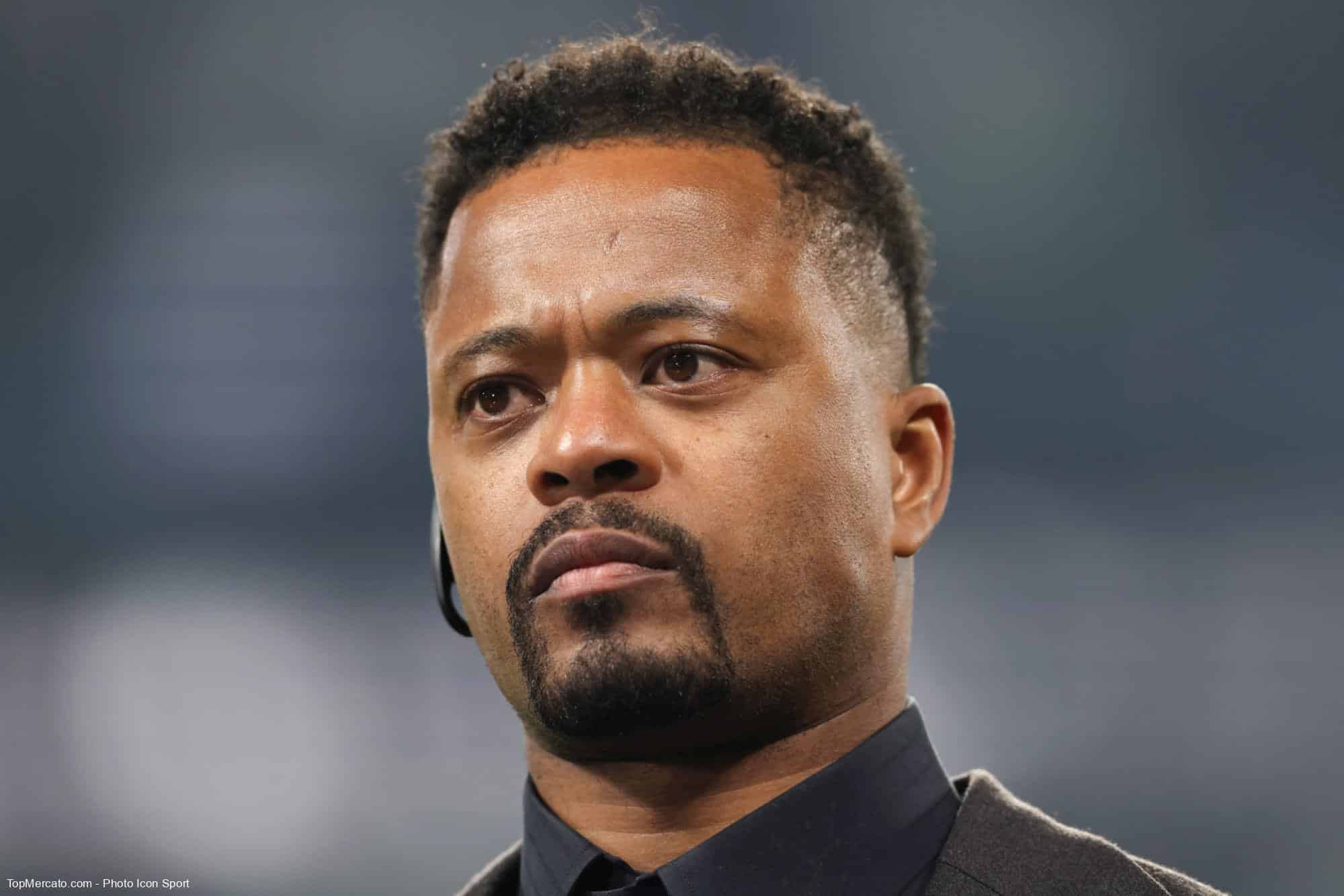 Legend of Manchester United – club with which the former defender of the France team played 379 matches in all competitions and notably won five English league titles and a Champions League – Patrice Evra was in the bays on Wednesday evening of the Etihad Stadium as part of the semi-final second leg of the C1 largely won by Manchester City against Real Madrid (4-0).
Consultant for English television, the now 42-year-old man found himself at the heart of a dispute with the Citizens. Seen at the edge of the field, the Habs were taken to task by one of Josep Guardiola's staff members. As relayed on social networks, the ex-Monegasque took the lead with Manel Estiarte. On the images, we see the duo having a heated discussion for about thirty seconds, before the Spaniard leaves.
Patrice Evra, wearing a red suit, involved in a heated discussion with City staff just after full-time #mcfc pic.twitter.com/ZO65nGgFnG

— Tyrone Marshall (@TyMarshall_MEN) May 17, 2023
"I said City screwed up"
The reason for this virulent explanation? Comments made last year by Patrice Evra on Manchester City, at the time of the elimination against Casa Blanca in the semi-finals of the Champions League, as explained by the main interested party with the American television channel CBS Sports. "He looked at me and said 'this is for you! It's for you.' So I walked over and said, 'Why are you screaming? Why are you so restless?' He said last year I said on TV that City screwed up, that's why they lost to Real Madrid. And I said this year they didn't screw up."
On June 10 in Istanbul, Manchester City will challenge Inter Milan, who eliminated AC Milan, to the final, with the ambition of finally putting their name on the winners' list of the event.