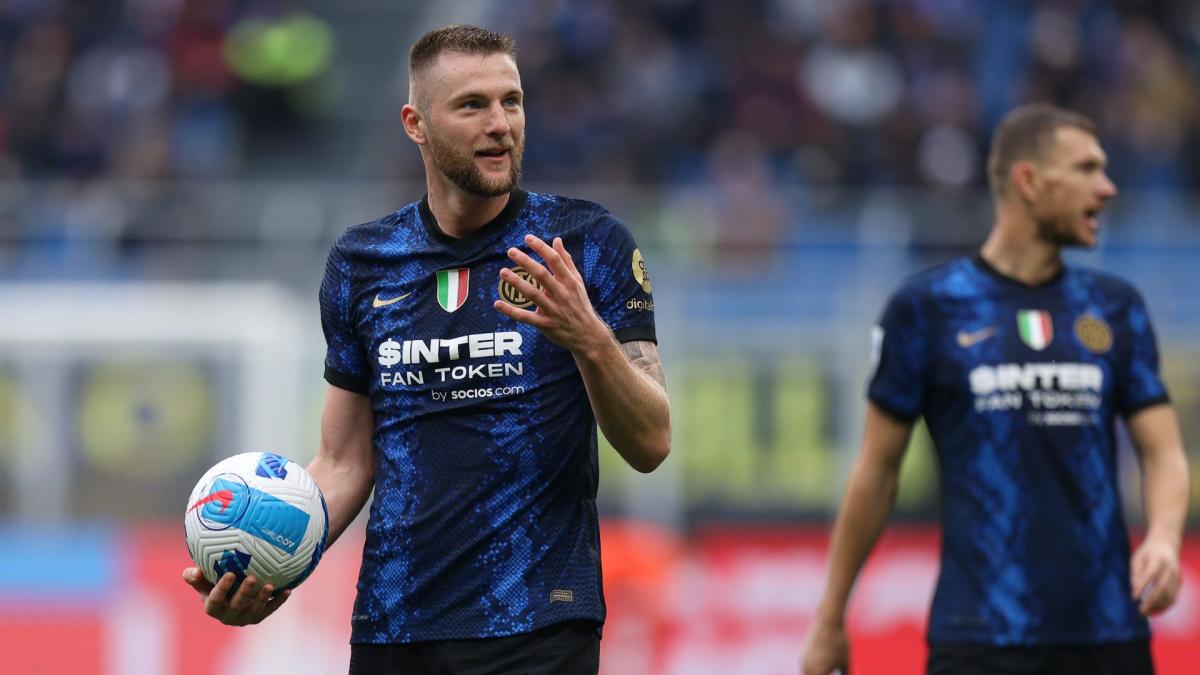 What's next after this ad
At 27 and after five and a half years at Inter, Milan Skriniar is on the way out. And as often, a divorce rarely goes well. Because since yesterday the Slovak defender has become persona non grata in the Lombard capital. Expelled in the first period against Empoli, Skriniar saw his agent publicly announce that he will not extend his contract.
"About a month later, before Christmas, I informed Inter of my decision not to accept their offer. This decision was reaffirmed at the beginning of January, before the Italian Super Cup final, when I also informed the leaders of the Nerazzurri, Marotta and Ausilio, that we felt free to listen to offers from other clubs. It was perhaps not a mandatory communication, but for the player and myself it was the most correct way to proceed, knowing that seriousness and transparency are for us the best way to proceed. (…) For the moment, this possibility (to extend) does not exist. Those who know Milan also know his professionalism and his loyalty, they know that he will always honor the jersey of the club of which he is a member, a club that has given him a lot and to which he will give the best of himself, as always. »
To read
PSG discussed with Presnel Kimpembe for the loss of the vice-captainate
Inter want their money
After having long displayed their confidence in this dossier in the media, the internal leaders have therefore been definitively fixed. A news that goes badly, but the Italian club must react. And quick. To replace Skriniar, Inter have already noted a few names. But today, the priority is above all to sell the Slovak. As indicated by the Gazzetta dello Sport, Inter absolutely does not want to see its defender leave for free next summer, at the end of his lease. And for the Transalpins, the objective is clear: he must be sent to Paris Saint-Germain by February 1.
What's next after this ad
For Inter, Skriniar has only one option: PSG. The reason is simple: only the Rouge et Bleu offer him an XXL salary increase (9 M€ per year. The Slovak therefore has nowhere to go. Such a scenario would not necessarily displease the Parisians. Of course, they could wait until next summer to recover it for free, but the performances of Marquinhos and Sergio Ramos, not to mention the recovery of Presnel Kimpembe, mean that the Parisian defense is very far from displaying a serene face less than a month from the shock. against Bayern Munich. Recruiting Skriniar this month against twenty million euros would therefore not be such a bad deal.
Pub. the
update the
Inter forces the sale of Milan Skriniar to PSG! 24hfootnews.