This Friday evening, Ligue 2 experienced its last day of the season. Two games in particular made a lot of noise.
Photo credits: Icon Sport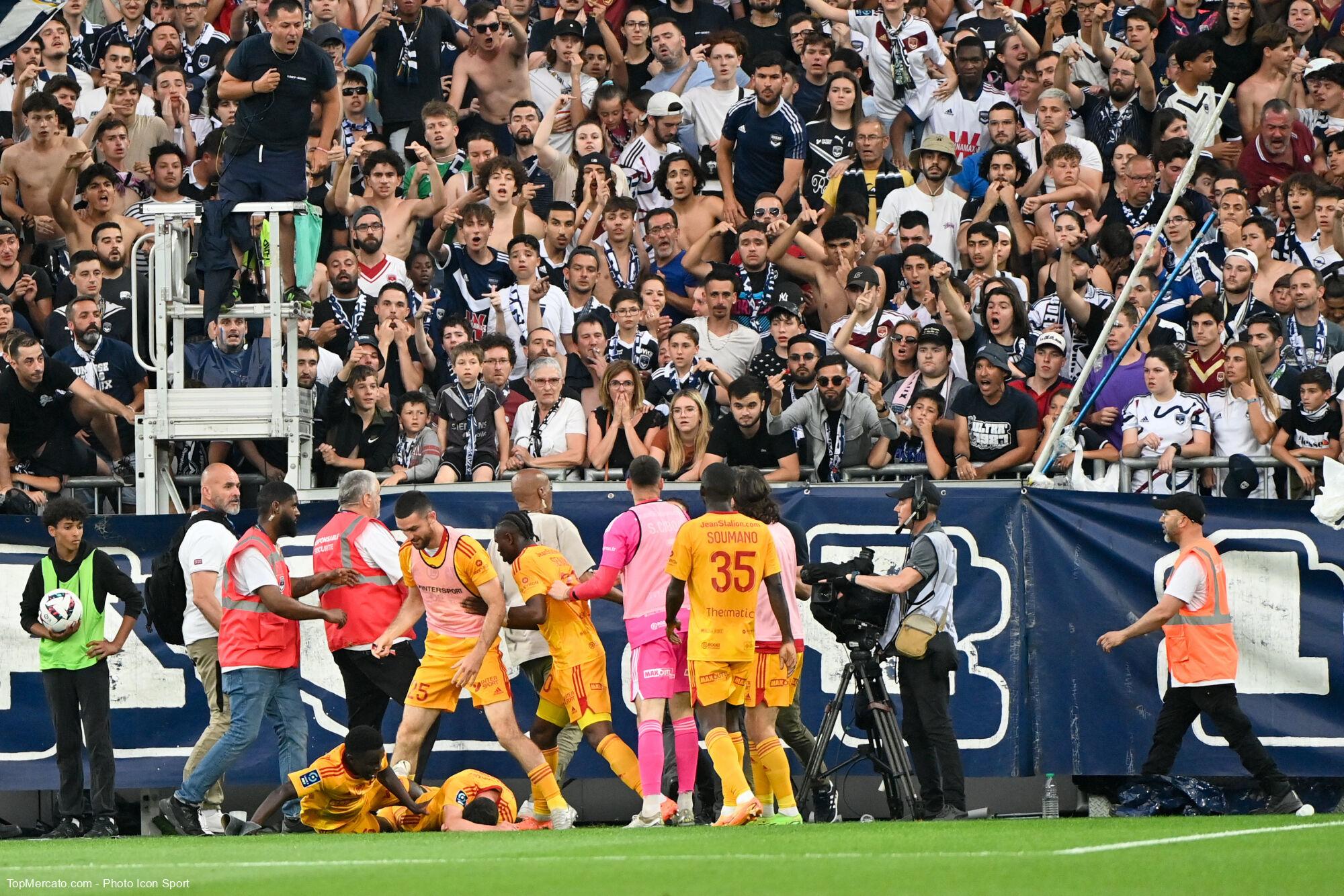 A scene of chaos unfolded in Bordeaux, during the decisive meeting between the Girondins and Rodez. The Bordelais, who could claim the rise in L1 during this last day, suffered the opener from Rodez, through Lucas Buades, in the 22nd minute. But, while celebrating his goal, the striker was hit by a Bordeaux spectator who had just infiltrated the lawn.
Luca Buades would suffer from a concussion, a press conference will be held andgt; https://t.co/2Anzv5FrDj #FCGBRAF pic.twitter.com/VLkwAKN61z

— THE TEAM (@theteam) June 2, 2023
The match, after being stopped for 45 minutes, was definitively stopped by the referee, Nicolas Rainville, who explained that Lucas Buades had been "concussed" after the shock.
Lopez wants to file a complaint
Gérard Lopez, president of the Girondins de Bordeaux, appeared before the press after the match. The businessman announced a legal follow-up to the incident, and above all a desire to replay the match: "The first thing is that to preserve the rights of the club and the institution, it is the most important, we will file a complaint against the individual. Secondly, it is also clear that I would like it to be played sportingly and on a field, it is still football".
Gérard Lopez revealed that Bordeaux would assert their "appeal rights" with "of the committee" after the decision to stop the match. The L2 does not therefore seem completely finished, after this 38th day.
Fright in Le Havre
In another crucial match for the rise, Le Havre won against Dijon (1-0), at home. But another incident, less serious than in Bordeaux, took place during this evening: an invasion of the pitch a few seconds before the final whistle. The match was stopped briefly, but the Dijonnais, yet struggling not to go down to National, did not want to resume the match.
In a press conference, Pascal Dupraz, the Dijon coach, complained about the situation: "It seemed to me that the match was not over. I would have liked a little more probity. My players were scared. They did not want to return to the field".
Nevertheless, the score of the meeting was confirmed: Le Havre finished 1st and moved up to L1, while Dijon went down, being 18th.