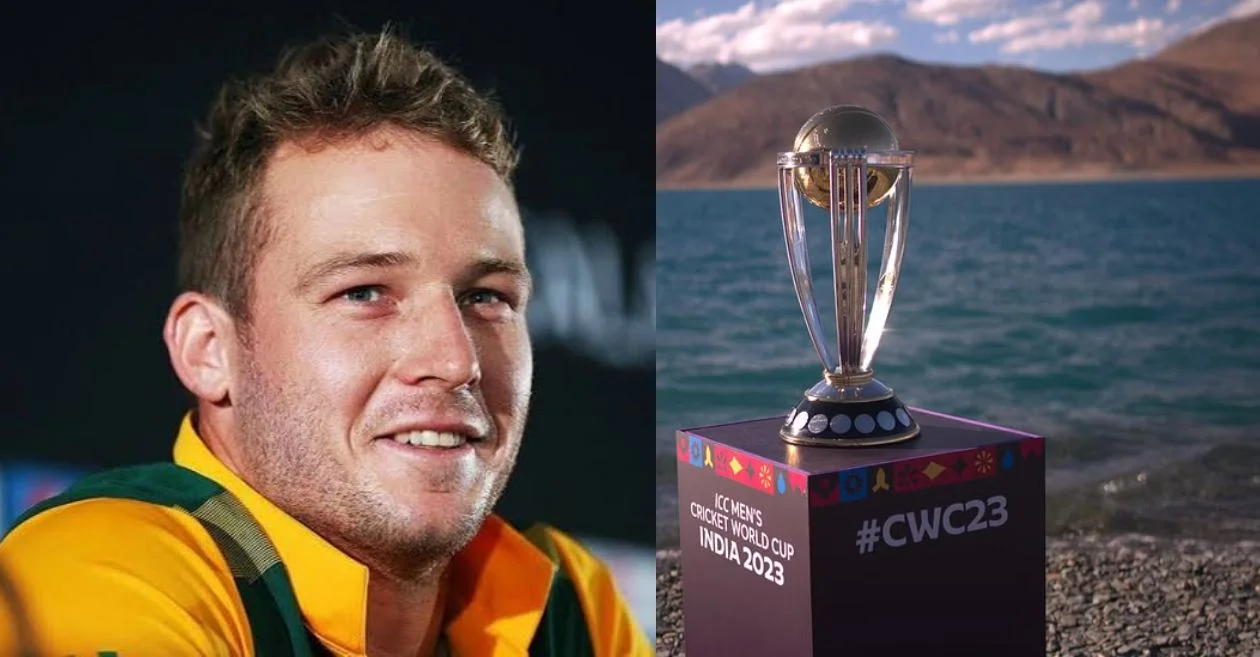 As cricket fans worldwide count down the days to the commencement of the ICC Men's ODI World Cup 2023, the excitement is palpable. With ten formidable teams set to grace the hallowed grounds of India, the stage is all set for a cricketing extravaganza like no other. The tournament is slated to kick off on October 5, treating fans to a six-week spectacle that will culminate on November 19.
With the global showpiece event drawing near, prominent South Africa batter David Miller shares his perspective on his team's prospects in the tournament.
South Africa's history of World Cup heartbreaks
South Africa's journey in the 50-over marquee event have been marked by a series of heartbreaks and near-misses, despite being considered favorites on multiple occasions. The Proteas, known for their talent and potential, have faced several disappointments in their quest for the coveted trophy. From the heart-wrenching loss to Australia in the infamous Edgbaston 1999 clash to a close defeat against New Zealand in the 2015 edition, South Africa have had its fair share of World Cup woes.
David Miller's optimism and rejection of the chokers' label
Despite South Africa's history of World Cup disappointments and the label of "chokers" associated with the team, flamboyant batter Miller remains resolutely optimistic about their prospects in the upcoming marquee event. The 34-year-old firmly rejects the notion that the "chokers" tag defines the Proteas and firmly believes in their capacity to achieve something exceptional in the upcoming tournament.
"We genuinely believe that we can do something special. The reality is we haven't won a World Cup, so there's no point brushing that under the carpet. But personally I don't live with those things on my shoulders. The past is the past. It doesn't impact me at all," Miller was quoted as saying by ESPNcricinfo.
"I genuinely believe that we're not chokers. How that tag affects people is an individual thing, but it's never, ever bothered me. I'm honestly not just saying that. Obviously, there's been history and there's been games that we've not played well in that have let us down. But I would never say the 'chokers' tag applies to us, although that's what everyone says. I've never really believed that at all," the Pietermaritzburg-born cricketer concluded.
South Africa's World Cup campaign kick-off
Proteas campaign will commence on October 7 at the Arun Jaitley Stadium in New Delhi, India. Their opening clash will be against the 1996 World Cup champions, Sri Lanka, setting the stage for a highly anticipated encounter. As South Africa faces the challenge of securing their maiden World Cup title, their clash with a formidable opponent like Sri Lanka promises to be a thrilling spectacle that cricket enthusiasts around the world will eagerly anticipate.
For latest cricket news & updates, visit CricketTimes.com.