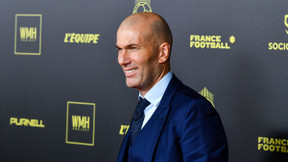 Another defeat for PSG. Opposed to Bayern Munich in the round of 16 of the Champions League, Paris lost the first leg 1-0. However, the support was numerous, even among former OM. Far from being a fan of the personality of Julian Nagelsmann, Samir Nasri admitted that he wanted to see PSG win.
Tuesday evening, the Champions League resumed its rights with a very enticing meeting between the PSG and the Bayern Munich. In bad shape with two defeats in three days, the club from the capital was betting on this big meeting to restart the machine. It's a fail. Without a clue for 70 minutes, the PSG lost 1-0 at the Parc des Princes.
Nasri supports PSG…
However, beyond his audience who had come in large numbers, the PSG could count on the support of… Samir Nasri. " I'm from Marseille but I really want PSG to win tonight because Nagelsmann… he's arrogant! "Launched the former crack of theOM on Canal+. A few days before, Samir Nasri had moreover spoken of a possible arrival of Zinédine Zidane in Marseilles.
Panic in Paris, PSG accuses Neymar and Messi https://t.co/oj5SRCqGtg pic.twitter.com/NYN6nHVRQC

— 24hfootnews (@24hfootnews) February 15, 2023
… after announcing Zidane at OM!
" With a real project, ambitions, tomorrow if there is a buyer with a real budget, he will go to OM. He won't be under pressure, it's his favorite club. PSG, there were noises, he did not go there because he is really from Marseille », explained Samir Nasri last Sunday.