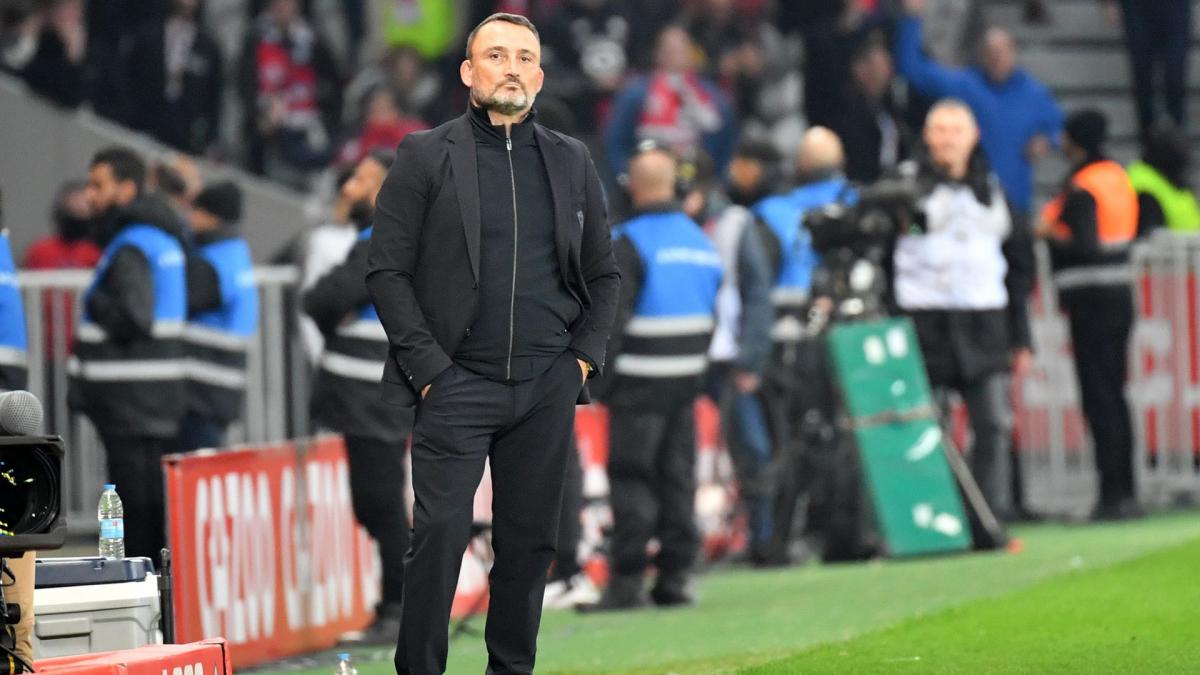 RC Lens is falling behind PSG. This Sunday, the Artésiens snatched a draw against Brest (1-1), during the 22nd day of Ligue 1. The Sang et Or avoided the worst, but Franck Haise, the northern coach, castigated several arbitration decisions and in particular on a possible hand of the Breton Haris Belkebla.
What's next after this ad
"I reviewed the images, but already, I had a fairly clear idea, in particular of the Brest goal. Even though I have 52-year-old eyes, I still saw the thing pretty well. I wanted to discuss with the referees at the moment, not with the VAR unfortunately, but with the referees. But right now it's not possible, he explainedat a press conference. That there is debate, at the limit on the penalty for us, on the hand of Belkebla. He thinks it's a natural move. Me, an arm that goes up like that, it's not quite natural, but there can always be debate, why not. I think that on the action of the Brest goal, there is a hand that takes the ball completely in the opposite direction to its direction. And who then brings the action of the counter and the center". RC Lens is still second in the standings, awaiting the result of OM against Nice, to be followed live with commentary.
To read
Ligue 1: held in check in Brest, RC Lens misses the opportunity to regain second place
Pub. THE
update the