By Retta Race on SwimSwam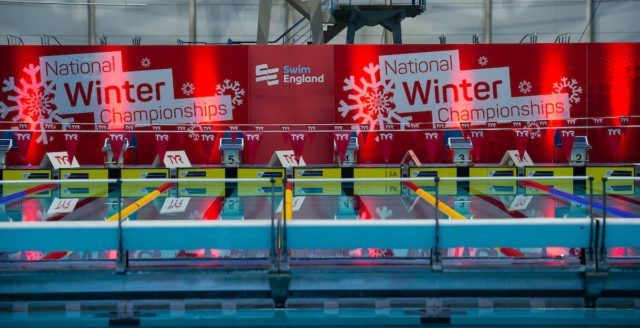 Last month, after nearly six years at the helm of Swim England, the organization's Chief Executive Officer Jane Nickerson announced her retirement, effective at the end of 2023.
However, as we reported, having been involved in Swim England in different roles for 25 years, Nickerson's departure is not without controversy.
Stemming from the 2021 investigation into the storied Ellesmere Titan swim club in response to allegations of eating disorders, bullying and overall mental health issues affecting many of its swimmers, a subsequent independent review released its finding on Swim England's conduct.
Flash forward to today and Nickerson has offered a public apology to those throughout Swim England potentially affected by the allegations and ultimate findings.
"We have a zero tolerance approach to poor behaviour but we have to be open and recognise that sadly not everyone has had the positive experience we would expect from participation in our sports.
"For that I am truly sorry.
"If we are to be successful in this cultural change journey then we need everyone in aquatics, in any role at any level, to commit to collectively doing everything we possibly can to deliver the positive, safe, welcoming environment and culture that we all want to see."
Nickerson's comments come amidst the launch of Swim England's new Heart of Aquatics initiative. The program is part of the organization's vow 'to create a better future for everyone in its sports as part of a cultural change journey which will put members, coaches, teachers, parents, clubs and swim schools at the heart of aquatics.'
Included in the national governing body's new safeguarding, welfare and culture plan, Heart of Aquatics, is a commitment to listen to the 'experiences and views' of everyone involved in aquatics in a bid to be able to take 'proactive formative action'.
Swim England will use independent experts to lead the listening work, as well as in the delivery and scrutiny of the Heart of Aquatics plan to ensure there is a 'positive culture across its sports and that the highest standards of welfare and safeguarding are in place'.
SwimSwam: Exiting Swim England CEO Nickerson 'Truly Sorry' For Swimmers Impacted By Abuse Claims