Criticized for having celebrated the victory of AS Roma against Juventus Turin (1-0) during the 25th day of Serie A, Paulo Dybala wanted to respond to the supporters of his former club.
Beaten on Sunday in the Italian capital, the Turin club saw its chances of qualifying for the next Champions League reduced even more. Penalized with fifteen penalty points for irregularities in certain transfers, Juventus (8th at 12 points from the Top 4) will have a hard time coming back to their competitors and will probably have to content themselves with fighting for a place in the Europa League in the best of case. One thing is certain, the attitude of Paulo Dybala (29) during the goal scored by Gianluca Mancini with a long shot clearly upset some Juve fans.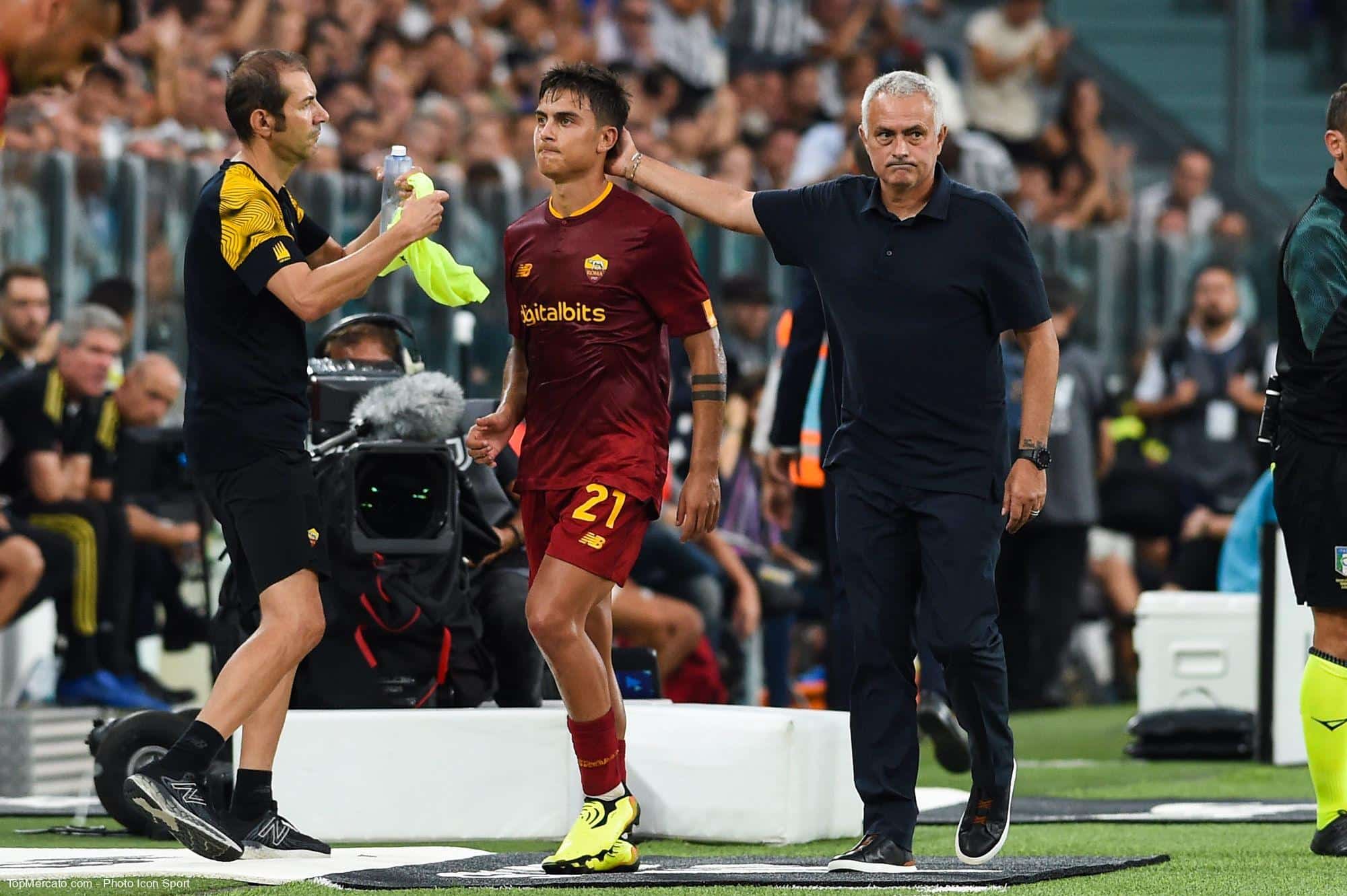 "Today I play for another team"
On Telegramthe Argentinian international wanted to respond to the criticism. "I know it's hard for you, it's hard for me too, but today I'm playing for another team and with other teammates that I have to respect. Winning is never easy and that was important to us. My respect will always be there, don't be fooled by social media. I didn't applaud anyone for the goal. I just celebrated a victory with my teammates! I kiss you all ! I love you all"wrote the world champion, author of 12 goals in 25 games in all competitions since his arrival at Roma last summer.
Mourinho jubilant
After the meeting, José Mourinho expressed his joy without holding back. "Roma won because the players gave 100%. The attitude of the players won. The championship is a marathon. We know that in a single game we can score against anyone"underlined the Portuguese coach.