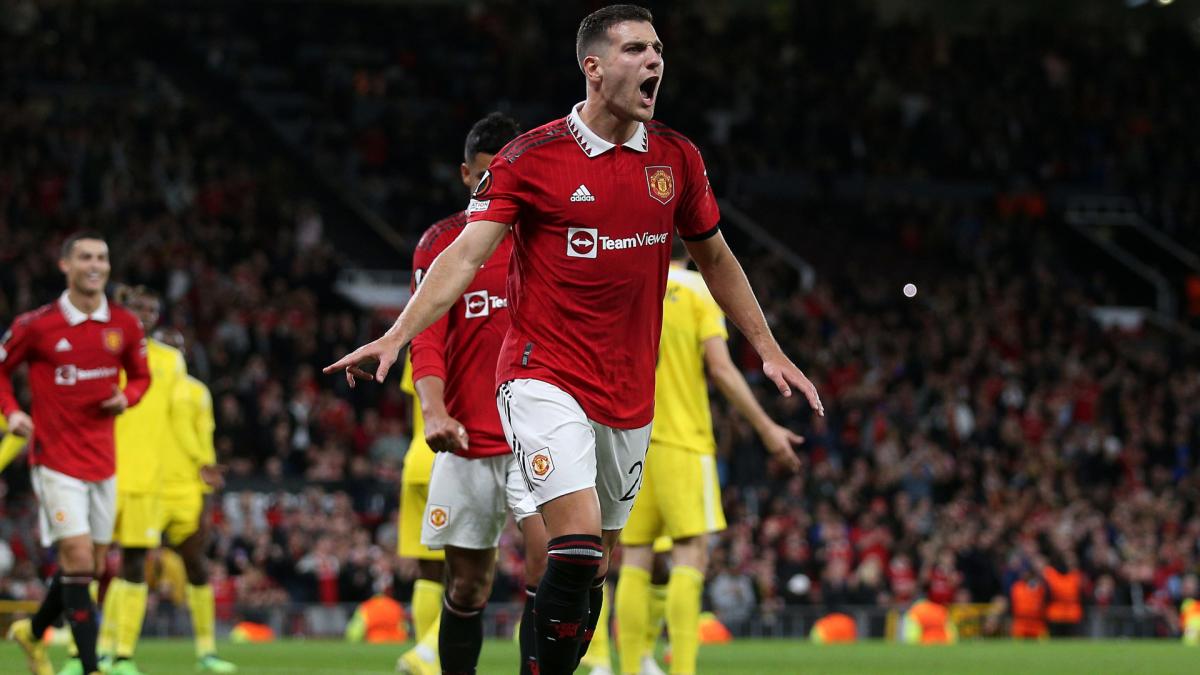 Arrived in 2018 from Porto, Diogo Dalot has established himself as a central element of Manchester United under the leadership of Erik ten Hag this season, with in particular 42 games played in all competitions with the Red Devils. The Old Trafford-based club also announced on Wednesday the extension of the contract of its Portuguese side until 2028, also with an option for an additional year. A great achievement for the 24-year-old who will be able to continue to assert himself in the hierarchy of Mancunian defenders.
What's next after this ad
"Diogo is an excellent defender, with an excellent combination of speed, strength and versatility. He has constantly developed, improving year on year since joining the club in 2018. Diogo has a strong mentality, high standards and a great personality, and we are delighted that he remains a member. important part of the team for the years to come" said Manchester United director of football John Murtough.
To read
JT Foot Mercato: Manchester United multiplies the prestigious tracks
Pub. THE
update the