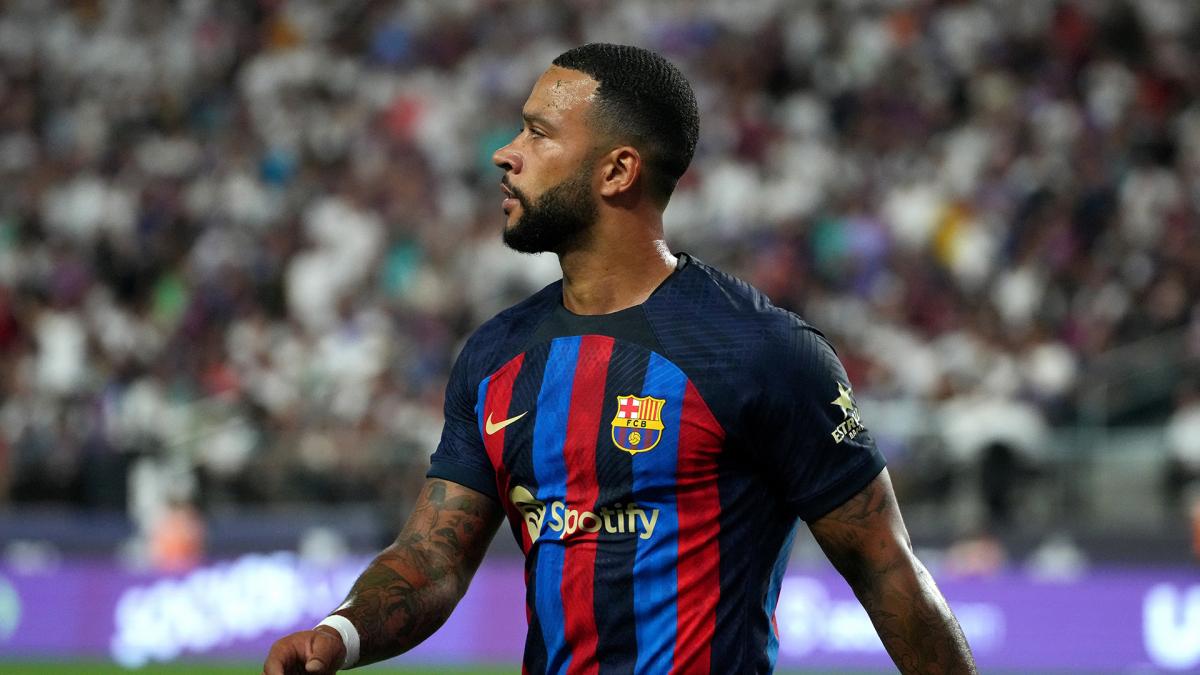 What's next after this ad
Atlético de Madrid have found a replacement for Joao Felix. The capital club has agreed with FC Barcelona for the transfer of Memphis Depay, who has signed a contract until 2025. The Dutch striker will try to regain his form, he who played less and less in Catalonia, only a year and a half after arriving from Lyon. In a press conference, Diego Simeone explained that he wanted to see the player who shone for a long time at OL. According to the Argentinian, Depay should not have too much trouble enrolling in the Colchoneros project since they often play with two attackers, as the Dutchman likes.
"He is a player with lots of enthusiasm, who wants to get back to his best form. We are going to work with the objective of finding the player he was in France, in Lyon. There, he demonstrated all his ability and physical fitness. We will work together with him so that he can find this better form, and so that he can bring us what we expect from him. He is a striker who can play alone or as a second striker. He can play in the axis and in a two-man attack. I see him as Diego Costa, a centre-forward who started with us as a second striker on one side but ended up playing number nine.
To read
Atlético de Madrid reveal Memphis Depay's number
Pub. the