The Spanish press made new revelations on Monday on the case of Daniel Alves (39), accused of rape and currently imprisoned in Spain in a cell in the Brians 2 establishment, in Sant Esteve Sesrovires north-east of Barcelona.
The newspaper La Vanguardia was able to collect, thanks to the testimonies of several detainees, information on the life in prison of the Brazilian, imprisoned for ten days because of a complaint filed by a woman who claims to have been raped on December 30 in a nightclub in Barcelona . According to the Spanish newspaper, the Brazilian continues to deny the facts but says he is ready to accept the court decisions against him and to face them. The former FC Barcelona player, who does not benefit from any preferential treatment within this prison establishment, seems to be gradually acclimating to this new environment, according to his fellow prisoners.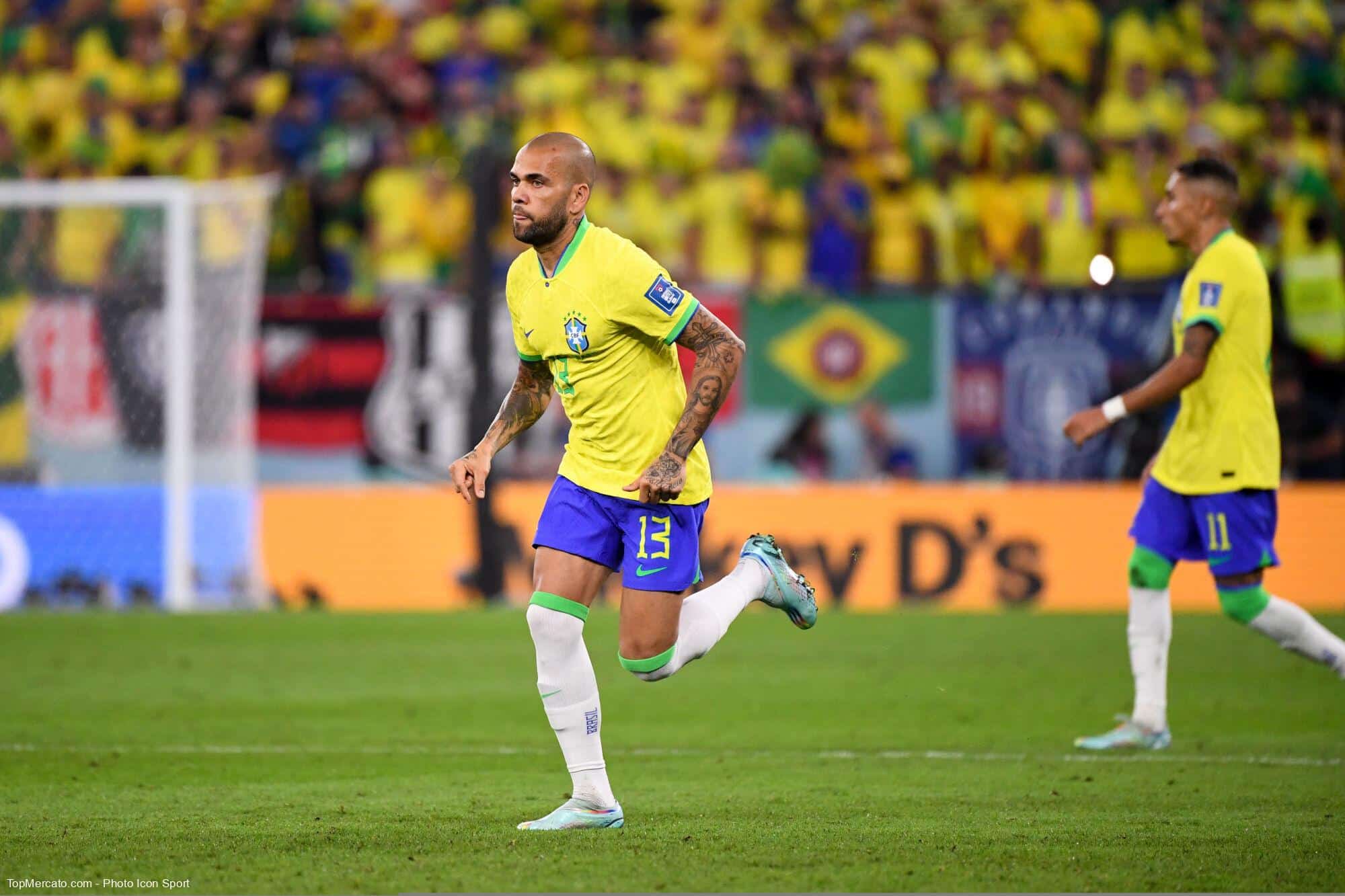 El abogado de Dani Alves presents a hoy el recurso para pedir la libertad provisional

No entrará en el fondo de los hechos, sino enguarantar que el brasileño permanecerá en su domicilio de Barcelona hasta la celebración del juicio

@maykanavarrohttps://t.co/Z4aAqlpcEg

— La Vanguardia (@LaVanguardia) January 30, 2023
The secrets of Dani Alves
Still according to the same source, Dani Alves willingly indulges in certain secrets about his state of mind. "The footballer has been left out, and the Dani who is here is one more (detainee) (…) I will accept whatever happens. I left home when I was barely 15 years old. I have overcome very difficult and complicated situations in my life. It will be one more, it will pass. Nothing scares me", would have launched the Brazilian side whose contract with the Pumas was broken when the affair broke out in the media. According to Alves, the relationship with the woman who accuses him of rape was consensual and his lies during his first deposition are linked to a discomfort with his infidelity. The main interested party would, on the other hand, be much more uncomfortable when certain prisoners ask him for more details on this famous evening.
What is the actual risk?
For this type of business, the Spanish courts provide for penalties that vary between four and twelve years in prison if the accused is found guilty of the charges against him. Dani Alves' lawyer will soon present an appeal to the court to request conditional release.
Dani Alves, the new revelations about his life in prison! 24hfootnews.