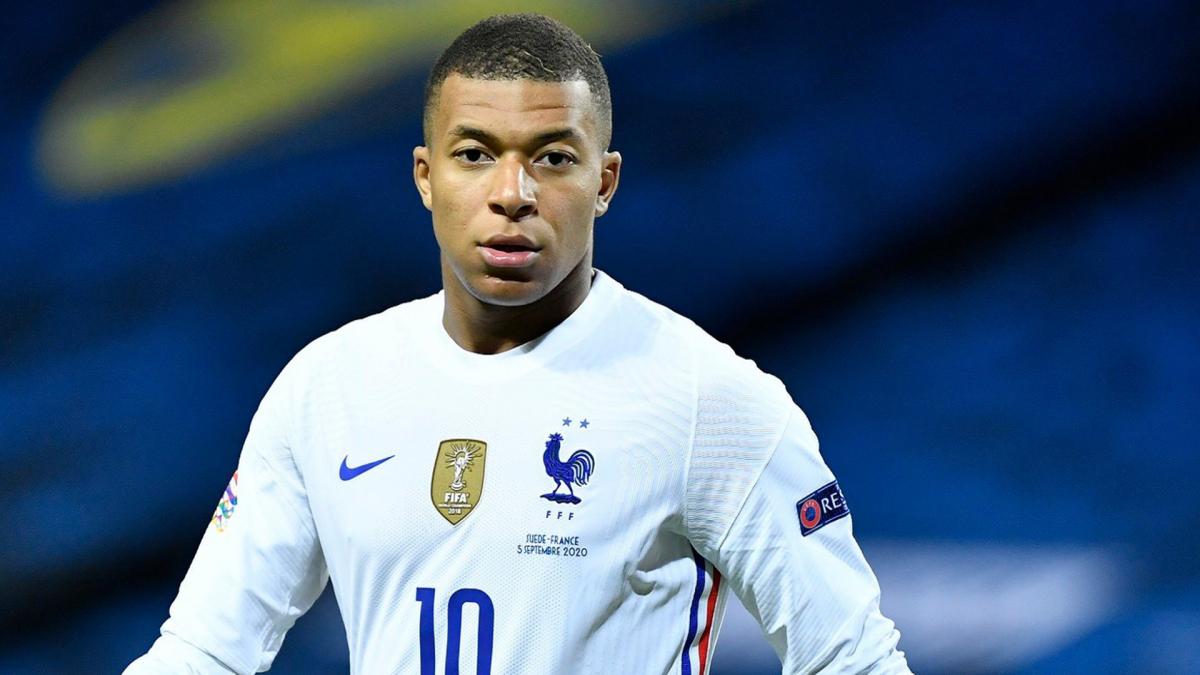 What's next after this ad
While the Blues impressed on Friday evening, crushing the Netherlands (4-0) at the Stade de France, the French internationals continue to refine their preparation in order to confirm the good impressions against Ireland, during the 2nd day of Group B of the Euro 2024 Qualifiers. On the eve of this trip to the Aviva Stadium, in Dublin, the new captain of the Blues, Kylian Mbappé answered questions from journalists present in Ireland, this Sunday afternoon. For the latter, it is important to maintain the good cohesion of the group to pocket this second victory. If on paper France is the favorite, Mbappé does not want to fall into a trap set by Ireland in Dublin.
"We saw their first half (vs Latvia, editor's note) at Clairefontaine. It was a friendly game so it's always difficult to judge a friendly game from an official competitive game. It's a team that plays differently because of its system, it's a team that plays three behind. We tend to think that they play rough, when they are a team that plays football. We have to be very careful about how we are going to approach the match tomorrow, we must not think that we will have the ball and that we will be able to deploy our game and wait for it to happen, waiting for the difference to be made. We're really going to have to be offensive, aggressive in the good sense of the word. I think it's going to be a good game of football and I hope we emerge victorious from this battle."said the Paris Saint-Germain striker who perfectly fulfills his new status as captain.
To read
France team: these Blues who had only one selection under the Didier Deschamps era
Deschamps holds the same speech!
"In tradition, Ireland has always had this generosity and enthusiasm. It's part of their DNA, but it's not just that. It's a technical team with qualities. From what I've seen, they use direct play and verticality a little less. When they can, it builds more on the ground. It will be a different match, the commitment will be there especially with the public which is growing well. It's the top level, there were some on Friday, there won't be less tomorrow and it's up to us not to do less. Everything will depend on what the adversary will offer. If they are lower for example. They are used to playing with three centrals so there will be different moves. But we will have the objective of bringing people and having control and being dangerous.detailed Deschamps at length, who does not wish to start from a comparison with Ireland met in 2016, during the knockout stages of the Euro.
What's next after this ad
Certainly confidence, but above all concentration in the French camp. While the Irish are coming out of a narrow victory (3-2) against Latvia in Friendly, the French do not want to take this match lightly. See you tomorrow evening in Dublin to see if the "new generation" Blues of a captain Mbappé are able to chain a second consecutive success. This would bode well for finally digesting the failure in the World Cup final against Argentina and gaining as much experience as possible with the new internationals. Important deadlines, starting with this Euro 2024 organized in Germany next summer (June 14 – July 14, 2024), to create the first automatisms with those who will make the French team in the coming years.
Pub. THE
update the
captain Kylian Mbappé issues a first warning to the Blues! 24hfootnews.