Valtteri Bottas believes that Alfa Romeo's new C43 will be "a bit more of an all-rounder" compared to its 2022 predecessor based on the car's initial numbers generated in the simulator.
For its last season racing under the Alfa Romeo banner, Sauber has opted to relook the livery of its car that now features an attractive blend of red and carbon black.
But under the skin of Alfa's new C43 reside changes that reflect an evolution of last year's car that started off strong but whose performance tapered off and became less consistent as the season unfolded, while reliability issues also set in.
Bottas pinpointed "high speed load and balance" – a weak point of last year's C42 – as an area where Alfa has theoretically improved.
"I feel like this car is, at least from the numbers in the simulator, a bit more of an all-rounder, versus just quick on the slow speed tracks," said the Finn, speaking during Alfa's presentation on Tuesday in Zurich.
"One big limitation last year was high speed, just pure high-speed load and balance. And in theory, that should be way better. So let's see."
Bottas and teammate Guanyu Zhou will likely get a first impression of their mount's characteristics as soon as this week when Alfa conducts a shakedown run in Barcelona before heading to Bahrain for pre-season testing.
But Alfa technical director Jan Monchaux already has "high expectations" for its new contender.
"First of all, during the winter test, we want to be on the track at all times, not spending our time in the garage with some stupid small mistakes or issues that prevent us from running.
"So it's not nice to be in my shoes right now, because everything could be good, and the next minute you have another issue to tackle and to sort.
"So I'll be glad when we are in Barcelona, and the car is running, and hopefully running smoothly, so that we can get into serious work."
Monchaux's tech department focused part of its efforts on implementing alterations to the car's floor, not only to comply with this year's tweaks to the regulations but also to address the porpoising issues encountered by almost all teams last year.
Alfa's engineers have also revisited the packaging of their car's cooling elements and opted for a less extreme architecture relative to last year's design.
"The rear end is certainly where we spent most effort, most time to make up ground for us, in terms of topology of the rear and opening the door to further development," explained Monchaux.
"Especially on the bodywork side, which was not possible last year, because we had a quite extreme cooler arrangement. And we can't change coolers during the season.
"So we had to do significant effort on the rear end to accommodate different cooler arrangements, and therefore different bodywork, which for us was a step forward."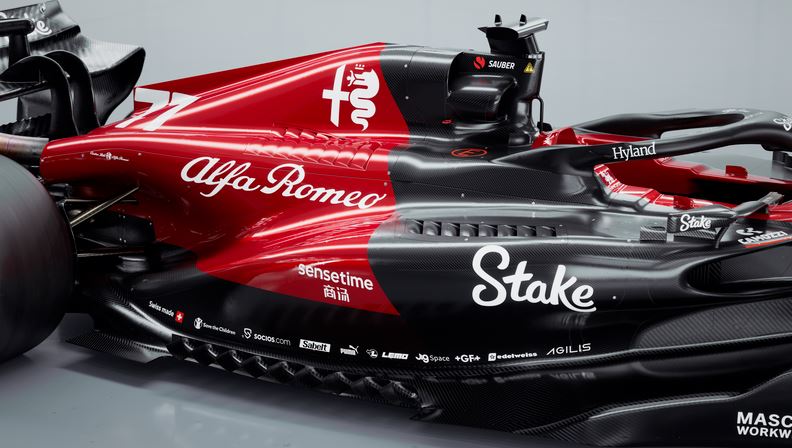 Monchaux revealed that part of last year's reliability issues were rooted in the C42's cooling system. But lessons have been learned, insists the Swiss engineer.
"It was mainly related to the cooling system, we had four DNFs based on four different issues on the cooling systems. It's not like four times we repeated the same problem," he said.
"We identified the root cause, and we are confident that this is behind us. And we also aim, because it's one of our biggest priorities, to return in terms of reliability to where Sauber was in the years before, when were among the best. So lessons learned.
"Reliability is very big on our list. And we also hope and are generally quite confident that our friends from Maranello will also have done a big step, because it hampered us.
"We had eight DNFs, we had four or five penalties also because of PU elements.
"So it's eight races which you throw away, plus four or five easy where you start more or less from the back."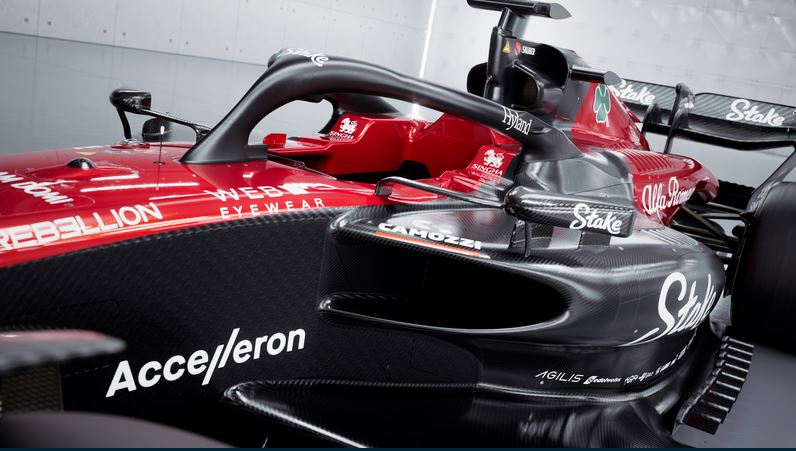 Bottas described the virtual C43 as more of an "all-rounder", and Monchaux confirmed that better consistency across F1's array of tracks, tyre compounds and circumstances had been targeted.
"Certainly on the softest compound we have work to do and I hope we'll be able to raise our games there," he noted.
"We just need to be better prepared and do a better job as a team. The other teams that finished ahead of us are showing that it's possible.
"So we analysed weaknesses we have, which are not necessarily related to the pure base of the car, but also how we operate a car and how we operate as a team at the track.
"And in the support being given by the [Hinwil] ops room during the weekend, and the simulator, there are another few steps to be done, which I hope we will have time for in the '23 season."
Keep up to date with all the F1 news via Facebook and Twitter