A Premier League club would have advanced its pawns to recruit Franck Kessié during the summer transfer window.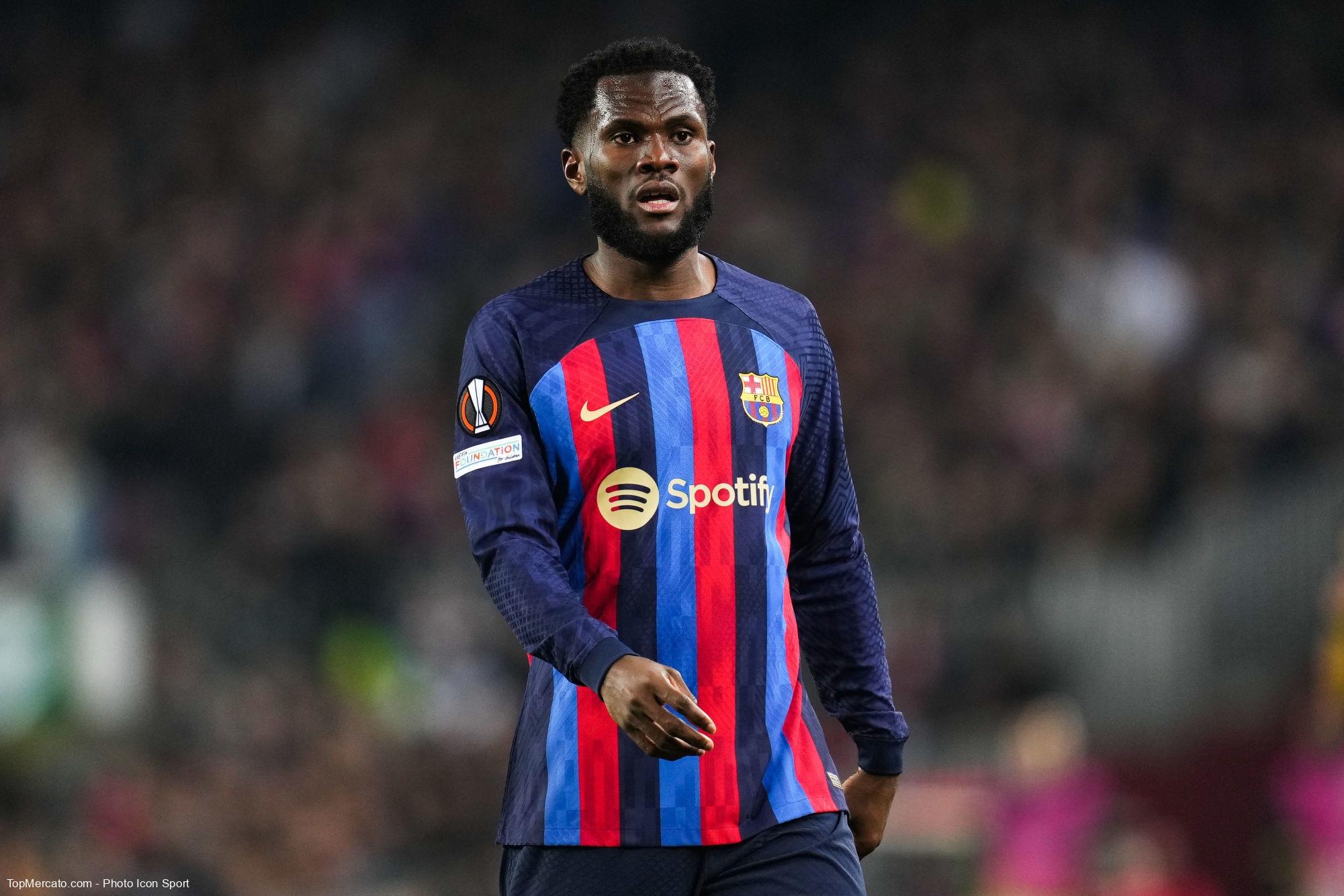 So far, Franck Kessié has played a total of 28 games for Barca, a significant number. However, the Ivorian has only been established for 4 La Liga games. Xavi reserves him a role of understudy. The technician never really seemed to give the former Milanese a chance, who arrived for free last summer.
According to information disclosed by Sport, the player has no shortage of exit doors for next summer. Tottenham are said to remain interested in signing him. The London club could take advantage of its situation to secure its services at a lower cost. The Barcelona leaders would see his transfer with a good eye, but Xavi would be the only decision maker for his departure.
Antonio Conte excited about his profile?
The media specifies that the Blaugrana coach is nevertheless satisfied with the behavior of the midfielder, who has assumed his role perfectly and who always gives the best of himself when he has the opportunity to play. The newspaper believes that this favorable opinion was decisive for FC Barcelona not to finally consider its exit during the winter market. But other journalists might think that it was mainly the player who slowed down the operation. The former Milanese has repeatedly said he has no plans to leave Barcelona.
The situation could change during the summer transfer window. First of all because a club the size of Tottenham could seduce him. The arrival of the Ivorian would have been approved by his coach, the Italian Antonio Conte, and the management of the Spurs would consider transmitting an offer to bring him.
As a reminder, Barça would be forced to reduce their wage bill by LaLiga in view of next season. The Spanish financial fair play regulator would not consider the levers in its calculation after the first year.