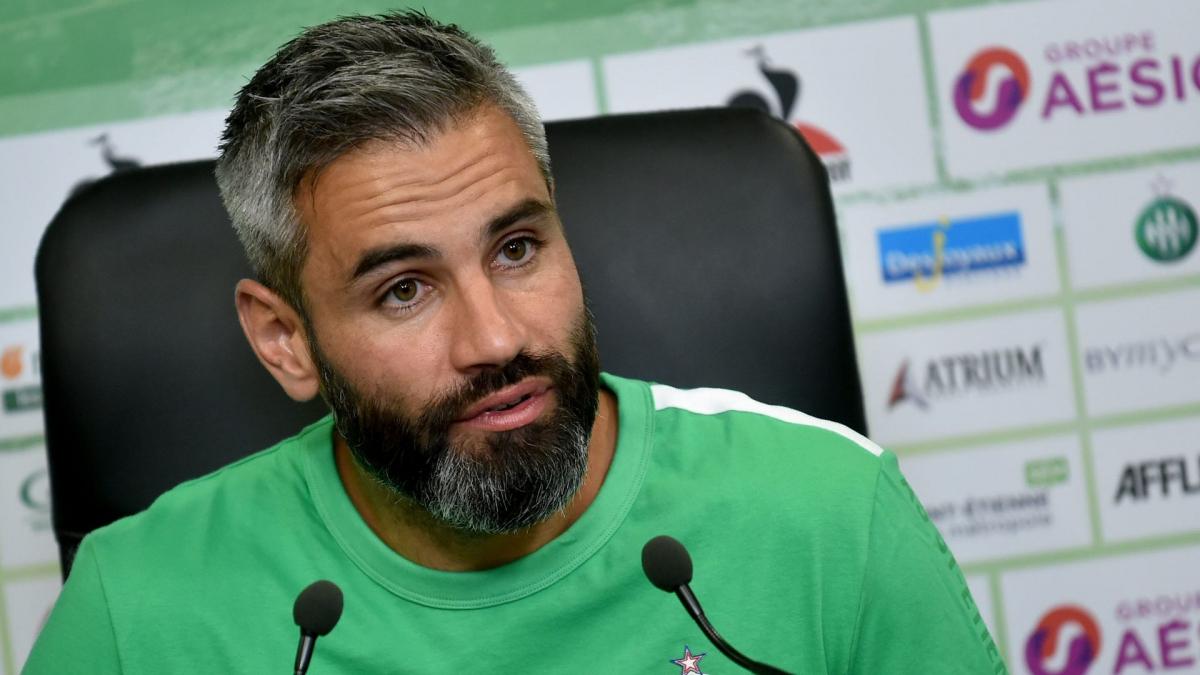 It was a hell of a month of January that animated AS Saint-Etienne. In terms of arrivals, Gaëtan Charbonnier, Dennis Appiah, Gautier Larsonneur, Kader Bamba, Niels Nkounkou and Lamine Fomba have joined Forez. It is for the moment premature to draw hasty conclusions on the contribution of these recruits, except perhaps that of Charbonnier, already author of 3 goals in 5 matches. The former Auxerrois has also allowed ASSE to raise the bar a little in recent weeks, but could not prevent the incomprehensible relapse of the Greens against Sochaux (Saint-Étienne led 2-1 at 3 minutes from the end before being knocked down by Sochaux).
What's next after this ad
19th in Ligue 2, the band of Laurent Battles is currently only three points from Dijon, the first non-relegation player. Before thinking about maintaining, Loïc Perrin, the sports director of the Greens, is active behind the scenes to slim down a workforce that is currently bloated for a Ligue 2 club. Perrin hopes to complete the departure of 5-6 players. And on this Monday morning, the Greens have already completed the departure of a first player in the person of Sergio Palencia, the former Barça player who arrived in 2019 as ASSE indicated in a press release. A departure which follows that of Gabriel Silva who terminated this weekend.
To read
Sergi Palencia and ASSE, it's over
Degrease to recruit 2 players
The former Bordelais is only the first in a long series. Louis Mouton, Etienne Green, Thomas Monconduit are also mentioned among the possible starters. But things are moving especially for Charles Abi. Former great offensive hope of the Greens, the player loaned to Guingamp last year has not played a single minute this season and has a few touches in France and Belgium, according to our information. Another player from whom the Greens want to separate: Mickaël Nadé. The 23-year-old defender, who hasn't played since December 30, has turned down several offers this winter and doesn't want to leave to leave.
What's next after this ad
If Loïc Perrin manages to complete a few departures, the boss of the ASSE transfer window will be able to recruit two players. Because Laurent Battles asked for two very specific profiles from his leaders. On the one hand, a lively winger capable of making the difference (of the profile of Konrad de la Fuente which was proposed several weeks ago) and on the other a promising central defender, capable of stabilizing a defense which is already going much better in recent weeks despite the Sochaux accident. In short, less than 36 hours from the end of the transfer window, AS Saint-Étienne will undoubtedly move. It remains to be seen in what proportions…
Pub. the
update the